Crafted
As artisan entrepreneurs, Jackson Schwartz and Joe Limpert of Hennepin Made bring a fresh, modern spirit to the ancient craft of glass blowing
Written by MELINDA NELSON
Photography by STEVE HENKE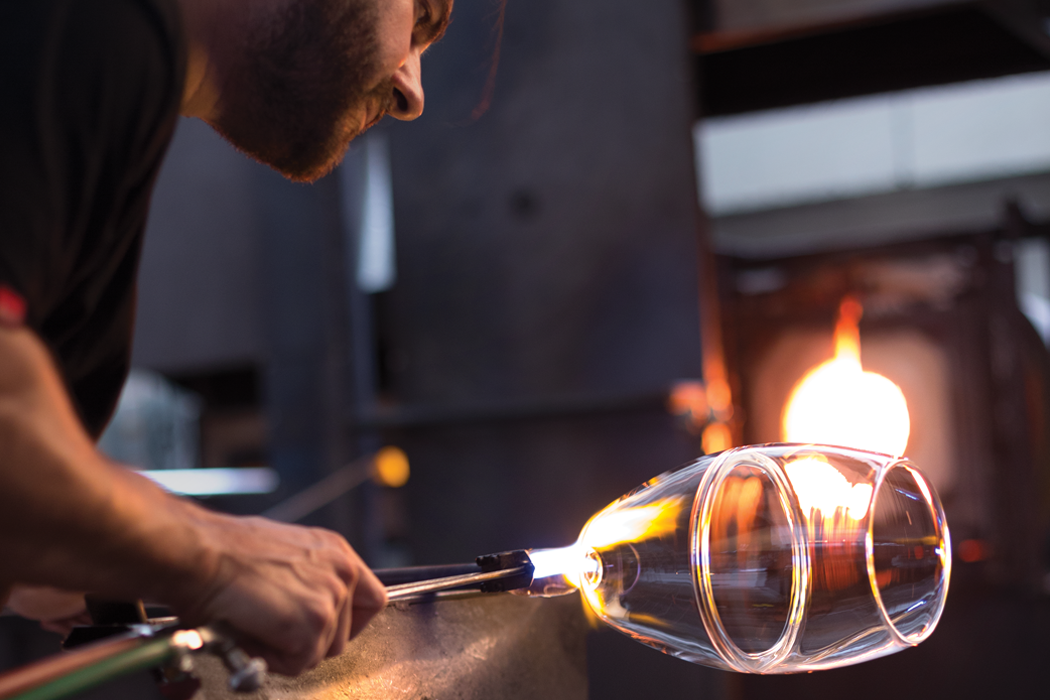 Thousands of miles from Sweden where glass blowing is not only a celebrated art form but an everyday past time, Jackson Schwartz and Joe Limpert, co-founders of Hennepin Made glass studio, are choreographing a modern interpretation of this centuries-old craft.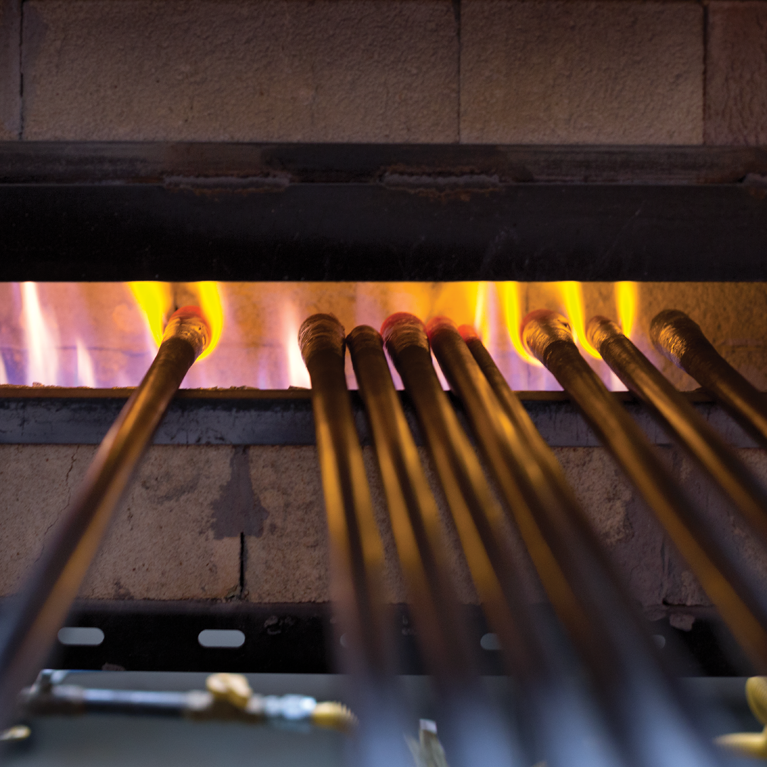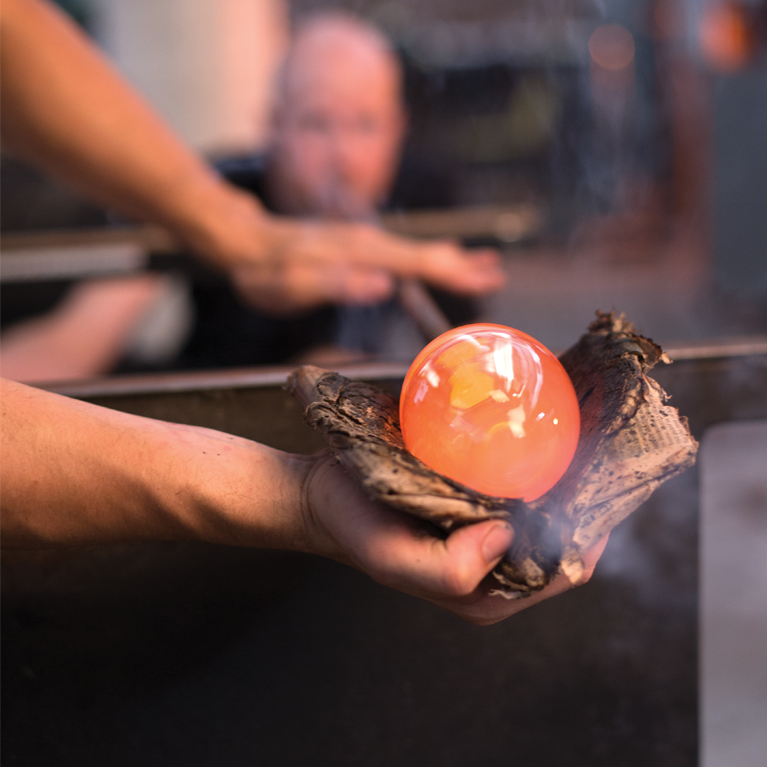 Shaping the glass either by hand or spinning it inside handmade wooden molds that have been soaked in water to create steam and prevent sticking, the men quickly transform the bubbles into perfectly rounded orbs. Using metal shears, the men carefully remove any imperfections and smooth the surfaces with thick layers of wet newspaper. Working as a team, the process that takes less than an hour from start to finish. The glass blowers take turns blowing air into the pipe as another worker shapes the orbs and then re-inserts it into the furnace to start the process again and again until the fixture reaches the perfect shape.
While Schwartz and Limpert insist on an age-old process, their approach to the business is uniquely modern. After a chance meeting in a glass blowing class at the University of Wisconsin-River Falls, the two men saw an opportunity to reinvent the traditional studio model as designers, artisans, and business owners. Driven by the same spirit that inspired Cambria to redefine the natural quartz industry, Schwartz and Limpert founded Hennepin Made in 2011. Starting with a small rented studio in Minneapolis, they built their own furnaces and tools from leftover steel generously donated by a friend and fellow manufacturer, and began crafting hand-blown light fixtures, one piece at a time.
"When we started Hennepin Made, we knew if we moved away from the traditional techniques, we'd have to automate the process with machines," says Schwartz. "We wanted to maintain the intrinsic spirit and value of the original craft, so every step of our process is done by hand."
As word spread, serendipity stepped in and a friend introduced Hennepin Made to Room & Board, another family-owned, Minnesota-based company. The Room & Board design team loved the quiet beauty of the light fixtures, so Schwartz and Limpert created an exclusive collection of handcrafted sconces and pendants that reflect Room & Board's clean, modern aesthetic.
Like a bubble of molten glass that expands with the breath of the glass blower, Hennepin Made continues to grow, fueled by the founders' enduring passion for craft.