Chip In: Our Ultimate Guide to Terrazzo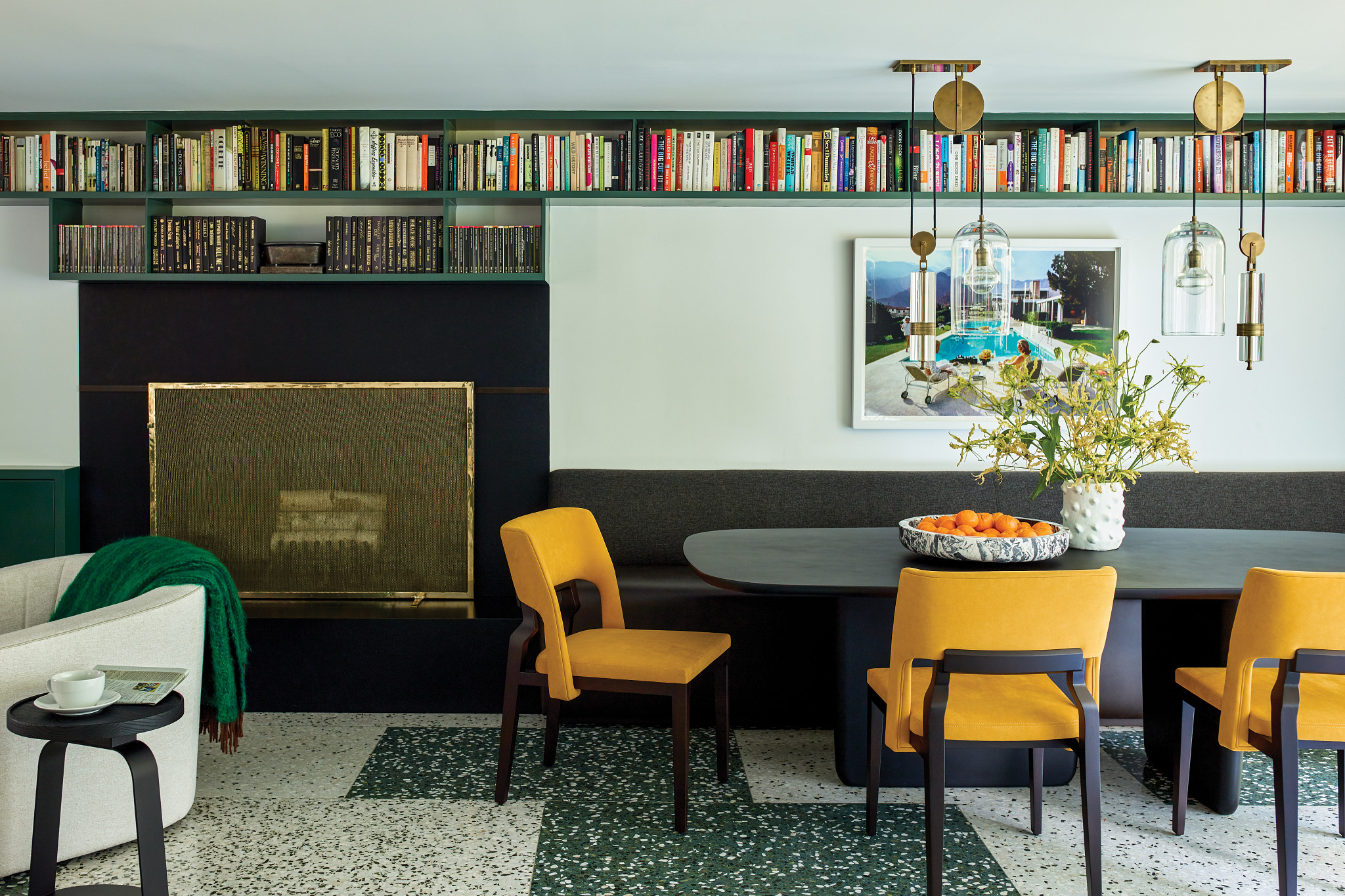 Popular patterns like terrazzo pair well with statement solids like the matte finish around this fireplace in Cambria Style's MODERN JEWEL feature. Cambria design shown: BLACKPOOL MATTE™ Photography by Eric Piasecki
Terrazzo—what is this distinctive surface? You may have seen walls, floors, or other surfaces that seem smooth yet are comprised of many, multicolored chips. This is most likely terrazzo. The chips can be ground minerals like quartz, marble, granite, glass, or even more unusual materials. They may be held together by a classic binding like cement or a more modern polymer. And, if you think you've been seeing more of it recently, you're right: terrazzo is having a moment. But before you decide whether it's right for your next project, read on to learn about its history—and why terrazzo keeps coming back into style.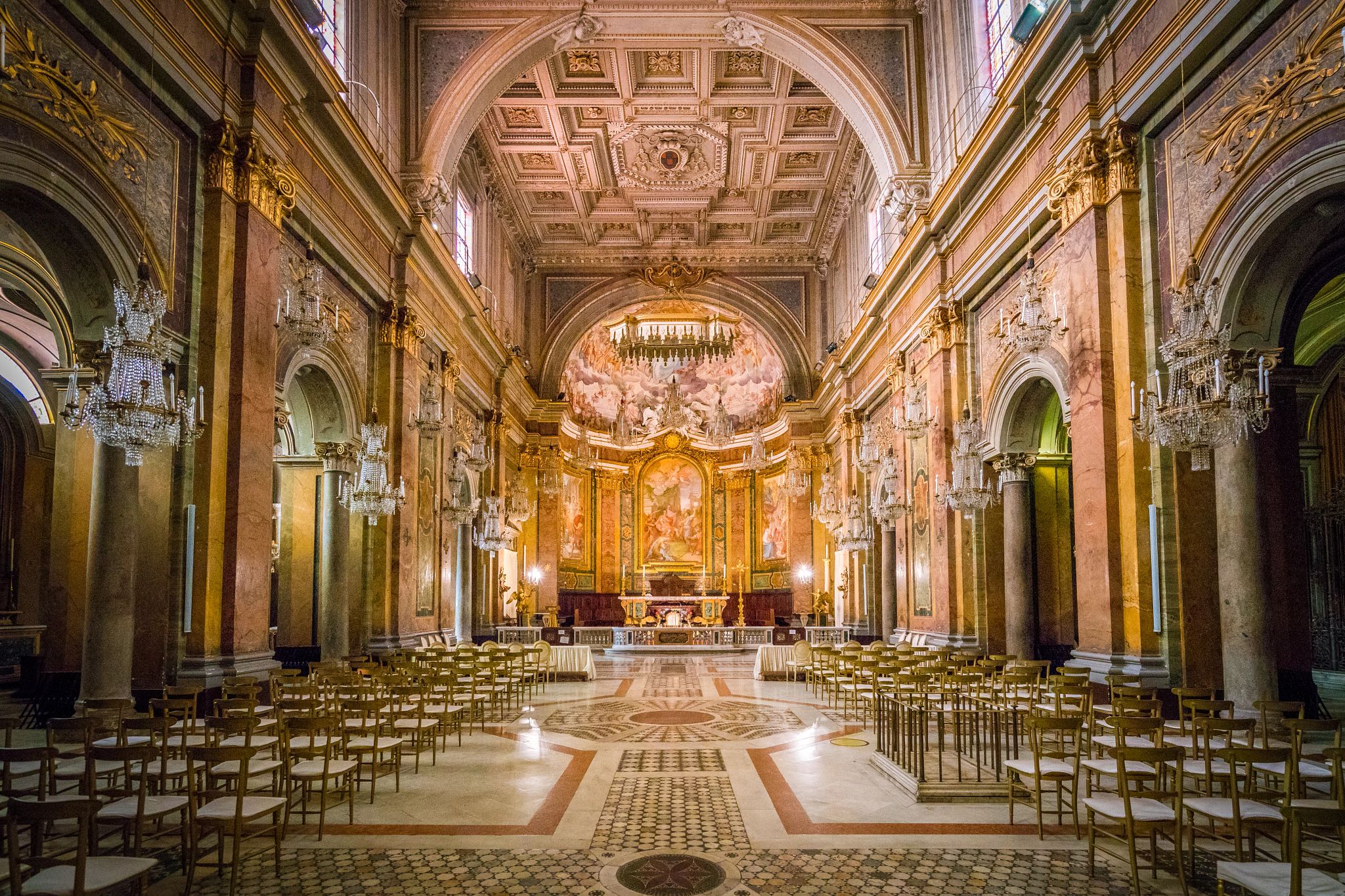 Once referred to as Venetian pavement, you can still find terrazzo in many of Italy's historic churches like the Basilica of Saints John and Paul on the Caelian Hill in Rome. Photography via Getty Images
The History of Terrazzo
Historians may use the term terrazzo to refer to similar combinations of harder stones embedded in more pliable substances dating back further than ancient Egypt. But terrazzo—as we know it—has its roots in the 1700s, when Italian craftspeople called it pavimento alla Veneziana (Venetian pavement). They made it by embedding marble chips in mortar. That's why you can still find terrazzo in some of Italy's most beautiful churches.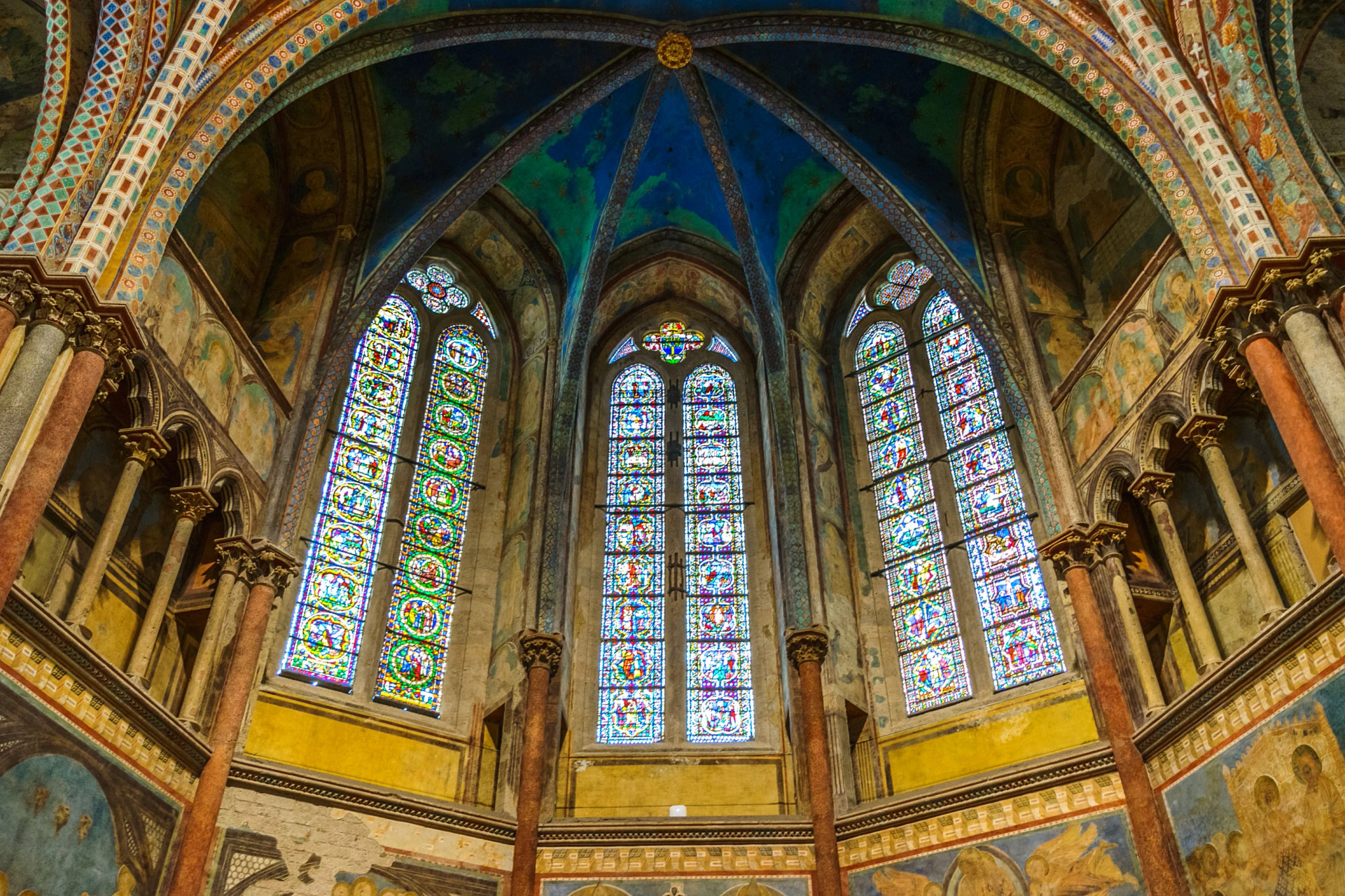 The colorful composite of terrazzo brings to floors a complexity similar to the stained glass that lights up the walls in historic Italian churches. Photography via Getty Images
Meanwhile across the Atlantic, United States history buffs can spot terrazzo in buildings as old as George Washington's home at Mt. Vernon. However, terrazzo really came into its own in the United States during the Beaux-Arts period at the beginning of the 20th century. This was due, in part, to two innovations. New electric grinding machines made it easier to achieve a uniform finish. Meanwhile, some craftspeople also began embedding metal divider strips during installation. This reduced the risk of the surface cracking later. It also enabled more complex designs—ideal for the distinctive patterns of the Art Deco period starting in the 1920s. By the next decade, the U.S. also had a NATIONAL TERRAZZO & MOSAIC ORGANIZATION to better ensure consistency.
Later that century, the 1970s saw another boom, as technology offered new ways to get the look. This time, the revolution was thin-set terrazzo. Set in epoxy rather than cement, the surface became available in new colors and thicknesses. It was also faster to install, stronger, and less susceptible to cracking. However, it could only be used indoors.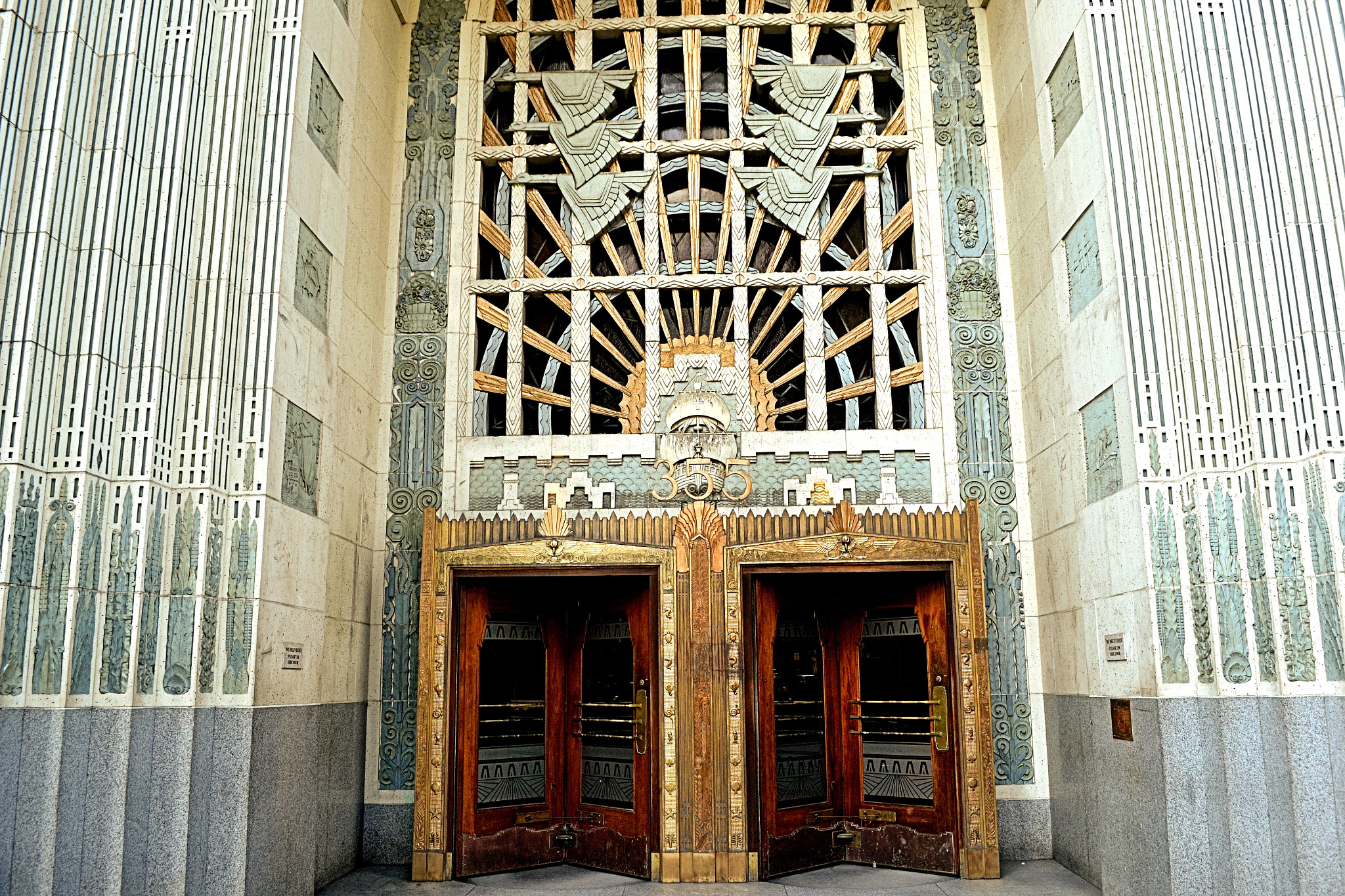 Art Deco elements included geometric patterns and shapes, zigzags, sunbursts, and terrazzo. Photography via Getty Images
The Installation Process
So how does one get from the raw ingredients to a shining surface? Let's say you've decided to have a terrazzo floor installed using cement as a binder. First, your installer will create a solid, concrete foundation. Next comes a shallower layer of sandy concrete. Before this sets, it's time for the installer to embed those helpful metal dividers. They will help guide the geometry of the design. And they'll also help separate places where the pattern will change color.
Here's where things start getting beautiful. The installer lays mixtures of chips into the cement. Depending on how complicated the pattern is, this may require multiple color mixes. Once that is finished (but while the binder is still wet), your installer will attempt to even the surface with a heavy roller.
But, wait—there's more. When this mix has set, your installer will use a terrazzo grinder to even the floor further. Any spots still uneven afterward will be filled with a grouting material. Then, the floor can be cleaned, polished, sealed, and enjoyed. And if that sounds like more than you bargained for, you can get a similar look using precast terrazzo or terrazzo tiles.
Terrazzo Today
Today, terrazzo is having another resurgence. Vogue traces this to 2014, when British designer Max Lamb debuted a terrazzo-themed collaboration at a Milan furniture fair. Once searches for the term increased over 300% in 2017, PINTEREST predicted interest in its use would grow explosively and it has. Not only are consumers seeing more terrazzo surfaces, but they are also seeing it in unexpected places—from coasters and soap dishes to planters and platters. As of this writing, there were over 620,000 images hashtagged #TERRAZZO on Instagram.
Though it can be visually high-impact, terrazzo is surprisingly versatile. Create contrast by pairing it with a clean, more monochromatic surface like Cambria White Cliff™, which is a very bright white. Incorporate metallic finishes in a room with terrazzo to help bring out the surface's sparkle. Just be sure to consider your terrazzo's colors when choosing fixtures and hardware.
Ultimately, terrazzo is a contradiction in terms. It's timeless—reflecting centuries of evolving tradition. However, it also calls to mind those periods of its greatest popularity, such as the roaring 1920s and the groovy 1970s. Yet somehow, here in the 2020s, it still feels fresh all over again. It's a fitting legacy for a material that can be found from the hallowed halls of St. Peter's Basilica to the starry sidewalks of the Hollywood Walk of Fame.