Camp Southern Grounds Offers Safe Ground for Military Families
Written by CAROL LINN
Photography by CAMP SOUTHERN GROUND AND SOUTHERN REEL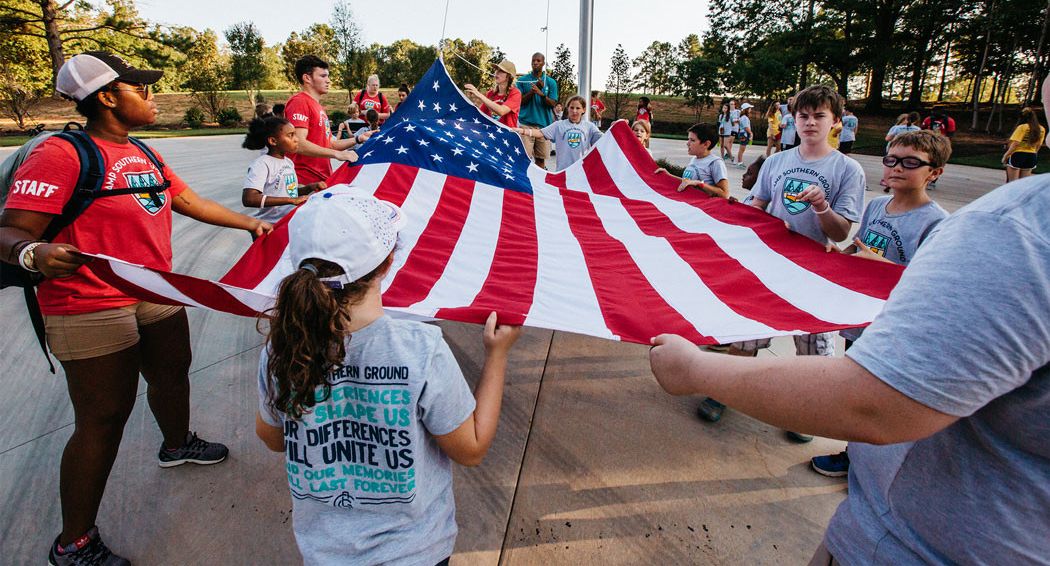 Zac Brown's Camp Southern Ground not only works to support the children of current and former service members–but also their families. Joey Jones is a vital part of that effort. Jones, a retired US Marine Corps Staff Sergeant lost his legs in 2010 in Afghanistan, which drove him to become an advocate for all vets. Through a year-long fellowship in Washington D.C., he worked with the House Veterans' Affairs Committee, then graduated from Georgetown University. He says he first toured CSG with Zac "when it was just a grassy field" but "knowing Zac's story and how he did things his own way, I believed him when he said there would be a camp in just a few years." Inspired by Zac's vision and commitment, in 2016, he moved his family back to his native Georgia, and went to work as a spokesperson and "utility executive" for the camp.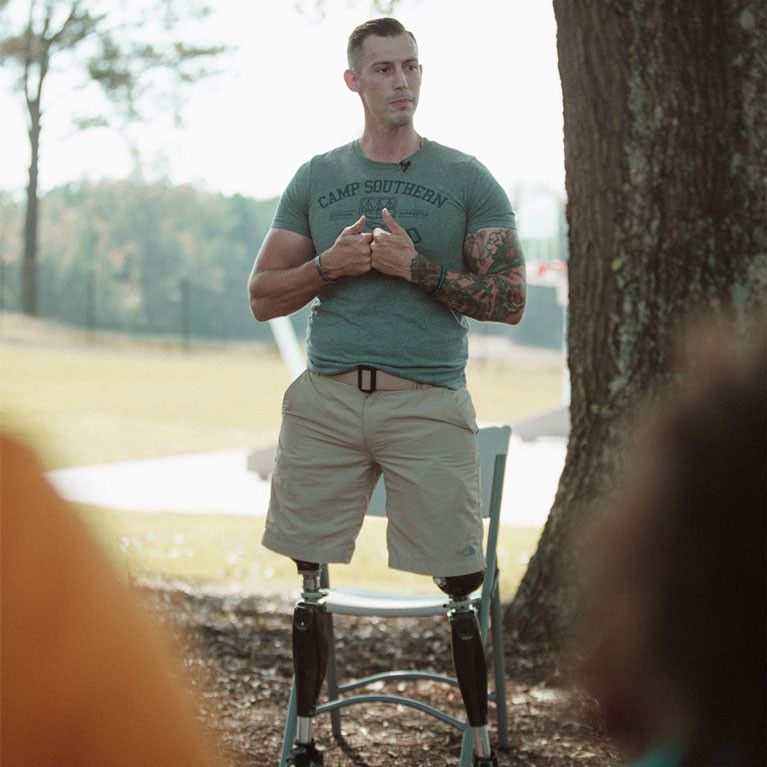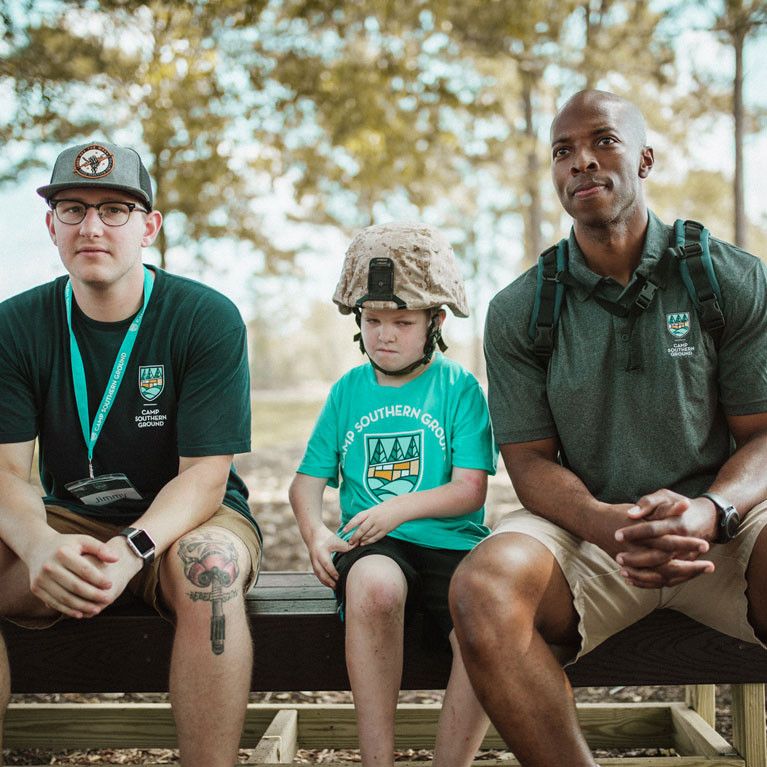 Jones knows firsthand the struggles faced by service members returning to civilian life. Transition is high on the list. "I call it 'failure to re-launch,'" he explains. "You feel very accomplished but don't understand how your military accomplishments will translate. You don't understand the faux-meritocracy of the civilian job sector. In the military, you get rated in a lot of different ways, you pass or you fail, and if you pass, you move on. In the civilian world, it doesn't work that way."
These challenges are especially hard for vets who've served multiple deployments, been traumatized, wounded,or suffered a traumatic brain injury, he adds. And brain injuries, sometimes called the "signature injury" of the Iraq and Afghanistan wars, sometimes leave survivors suffering personality changes that deeply distress their spouses and families.
To serve those veterans and their families, CSG will serve as hostto a variety of programs during the long months when campers are in school. CSG already partners with the CHRIS KYLE FROG FOUNDATION, which works to strengthen the marriages and family lives of military members, and BOOT CAMPAIGN, which supports service members and their families (and where Jones once served as Chief Operating Officer). The organizations jointly pledged $1 million to build CSG's challenging –and confidence building -- high ropes course.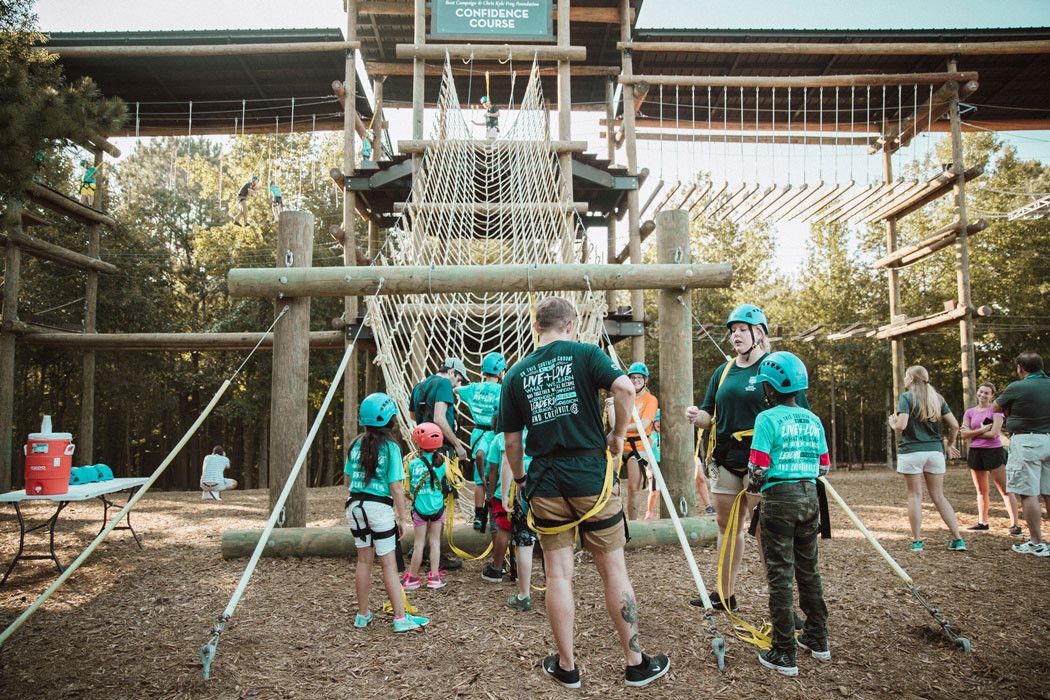 "We hope to have a handful of major strategic partnerships with nonprofits that are doing great work in their fields and can run programs to hit all the areas of challenge," says Jones. They might include couples' or caregivers' retreats, or family time for vets in programs like Boot Campaign's ReBOOT, which funds comprehensive medical and psychological assessments that Jones says "can help a service member understand what's truly wrong with their body or mind, so they can heal."
Camp Southern Ground, with its gentle rolling hills and sheltering trees offers vets and their families serenity, escape from distraction and perhaps most importantly, safe ground. As Jones puts it, "None of us can heal without a good support network and a place to call home."
For more information, please visit CAMPSOUTHERNGROUND.ORG.
All Images courtesy of Camp Southern Ground and Southern Reel.