Four New Cambria Designs That Reveal Newfound Energy for Fall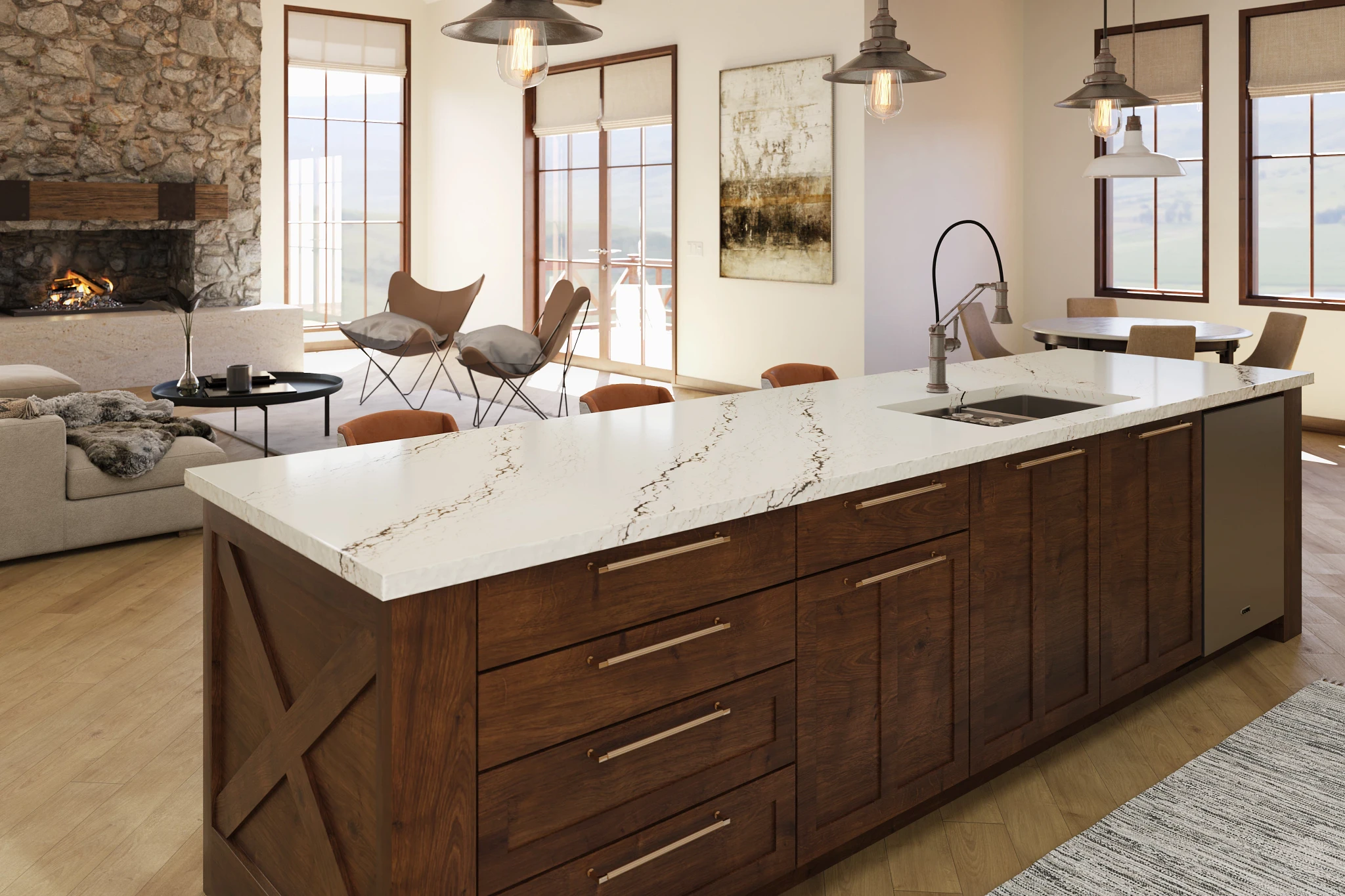 In February, Cambria released four new groundbreaking designs, featuring subtle greens, surprising teals, and high-contrast black and white, all of which deftly balance warm and cool tones.
In June, Cambria added four more designs inspired by the idea of the quintessential "summer vacation," with Cambria's characteristic details: cool whites warmed by honey or complemented by gray, textured ridges, flecks of silver, cascading black veining, abundant swirls, and charcoal gray veins.
As we head into fall, Cambria has added four more designs to its comprehensive palette, all inspired by the power and enduring beauty of forward momentum: Cashel, Clare, Hermitage, and Notting Hill. Each design is defined by dynamic earth tones, rich burgundies, and sophisticated grays, all with lush movement and depth.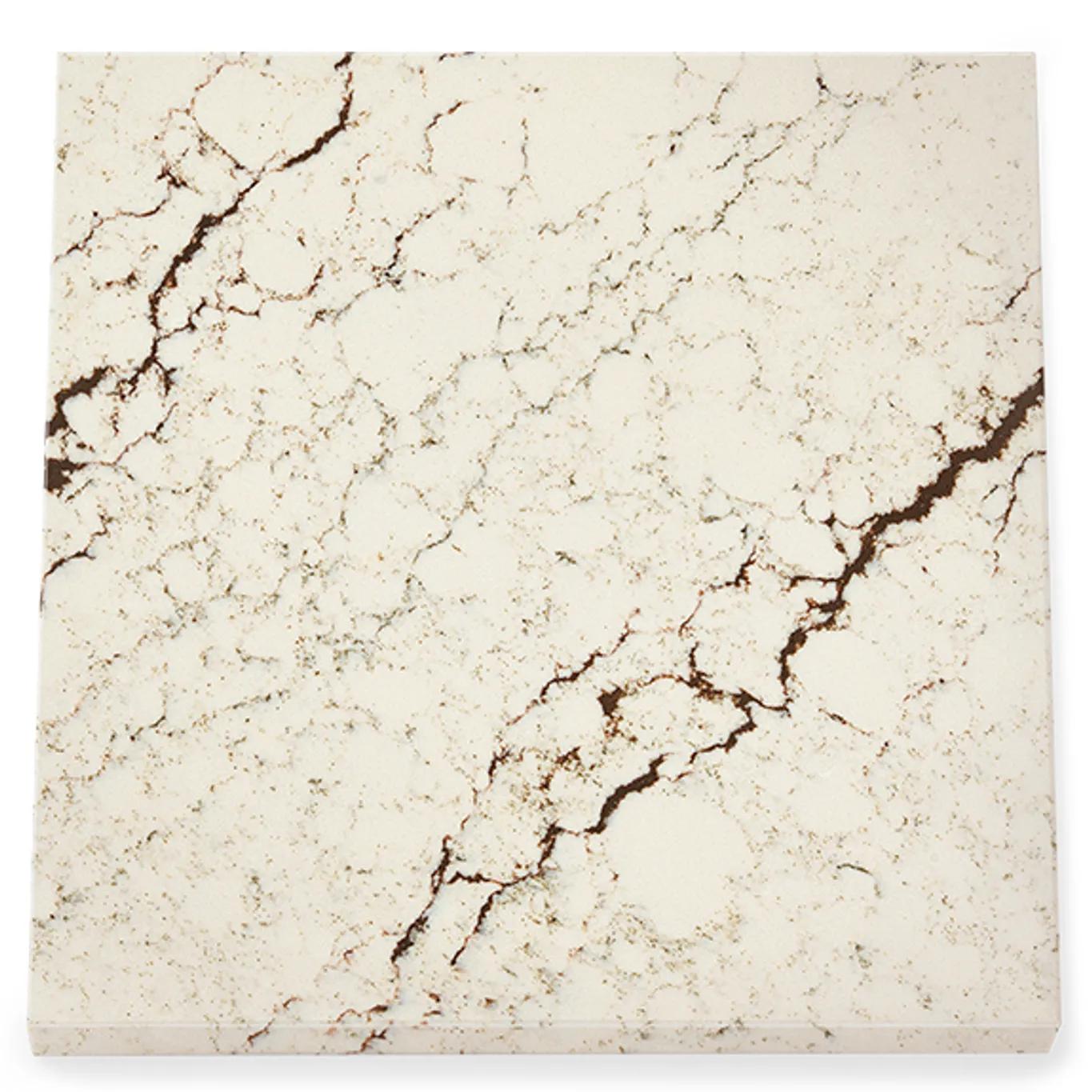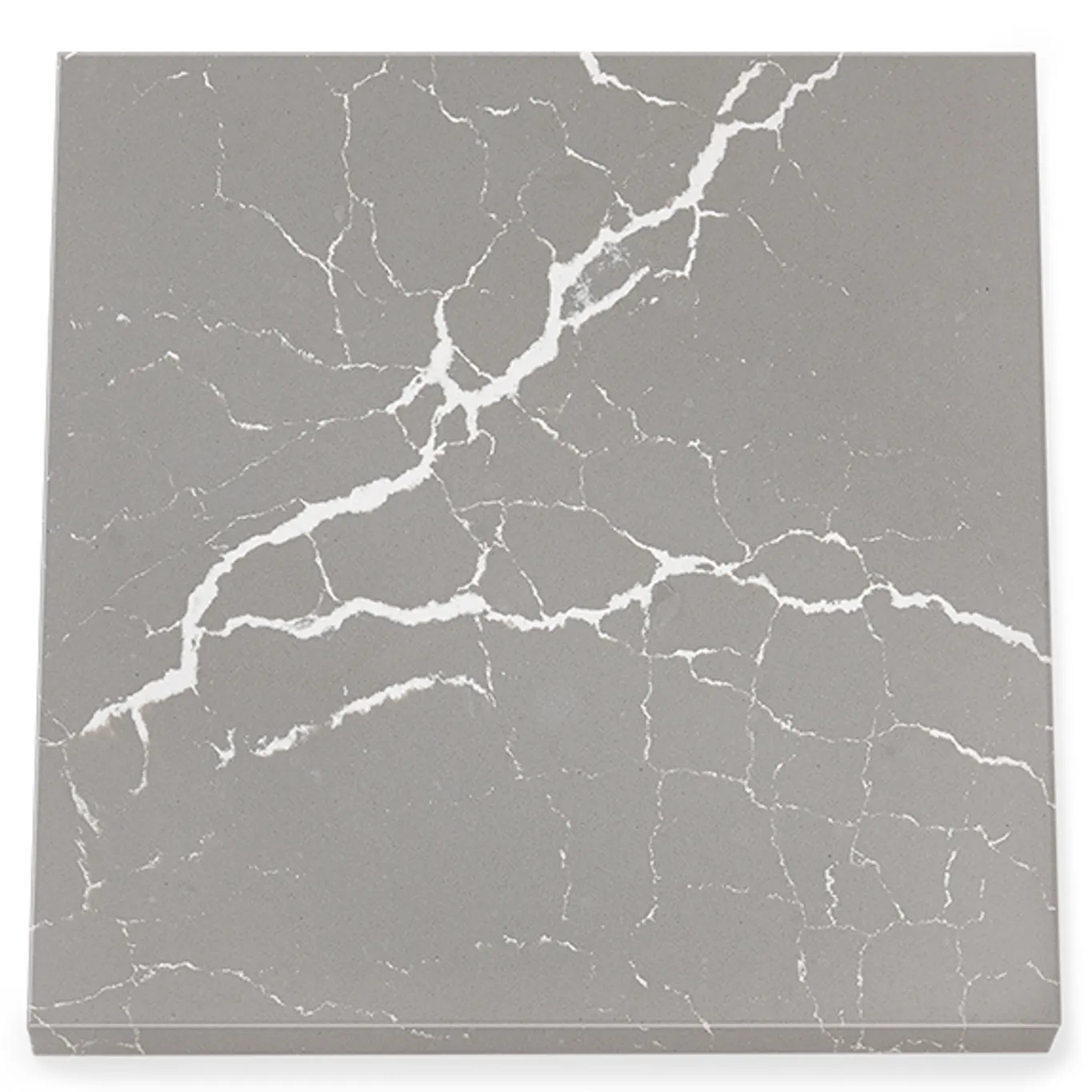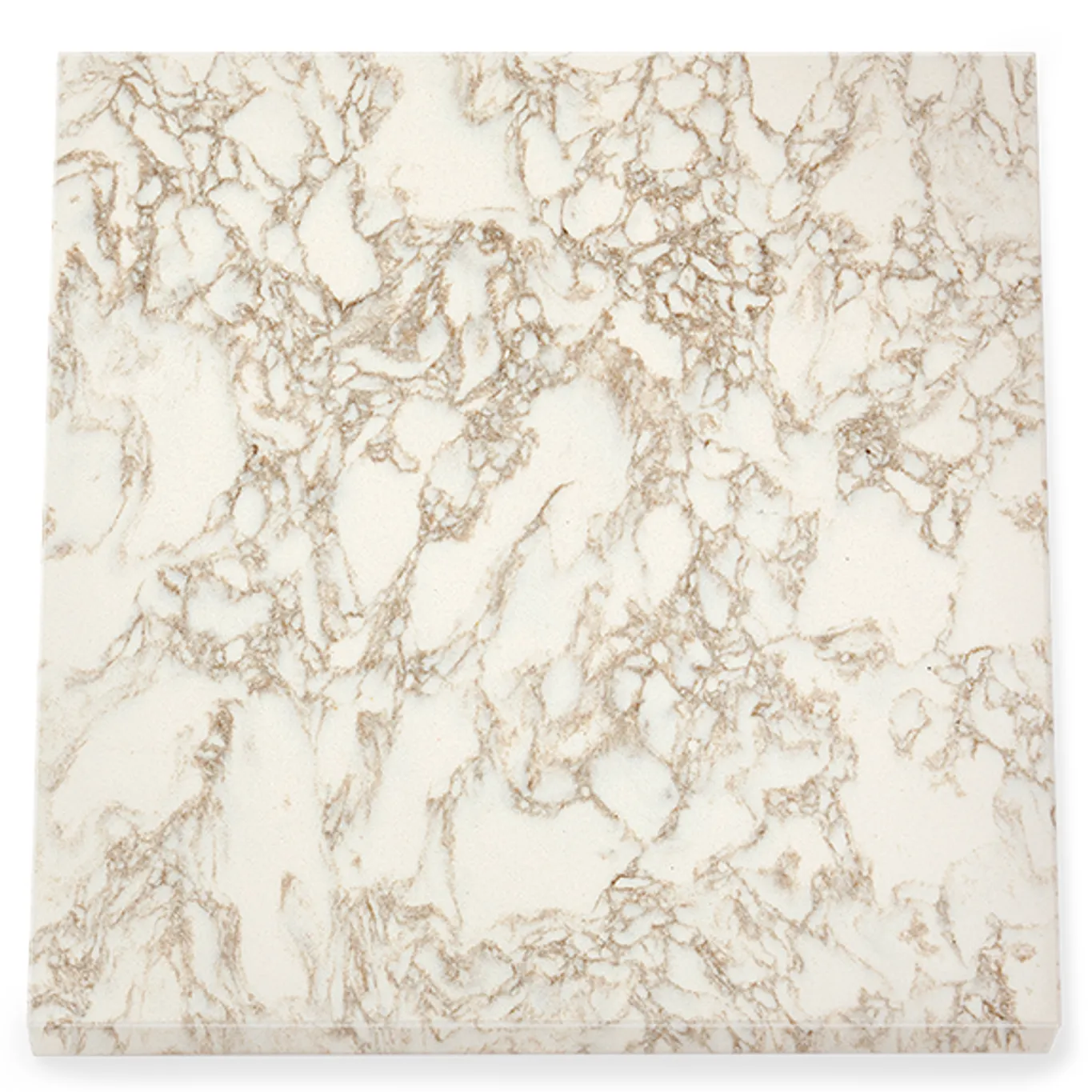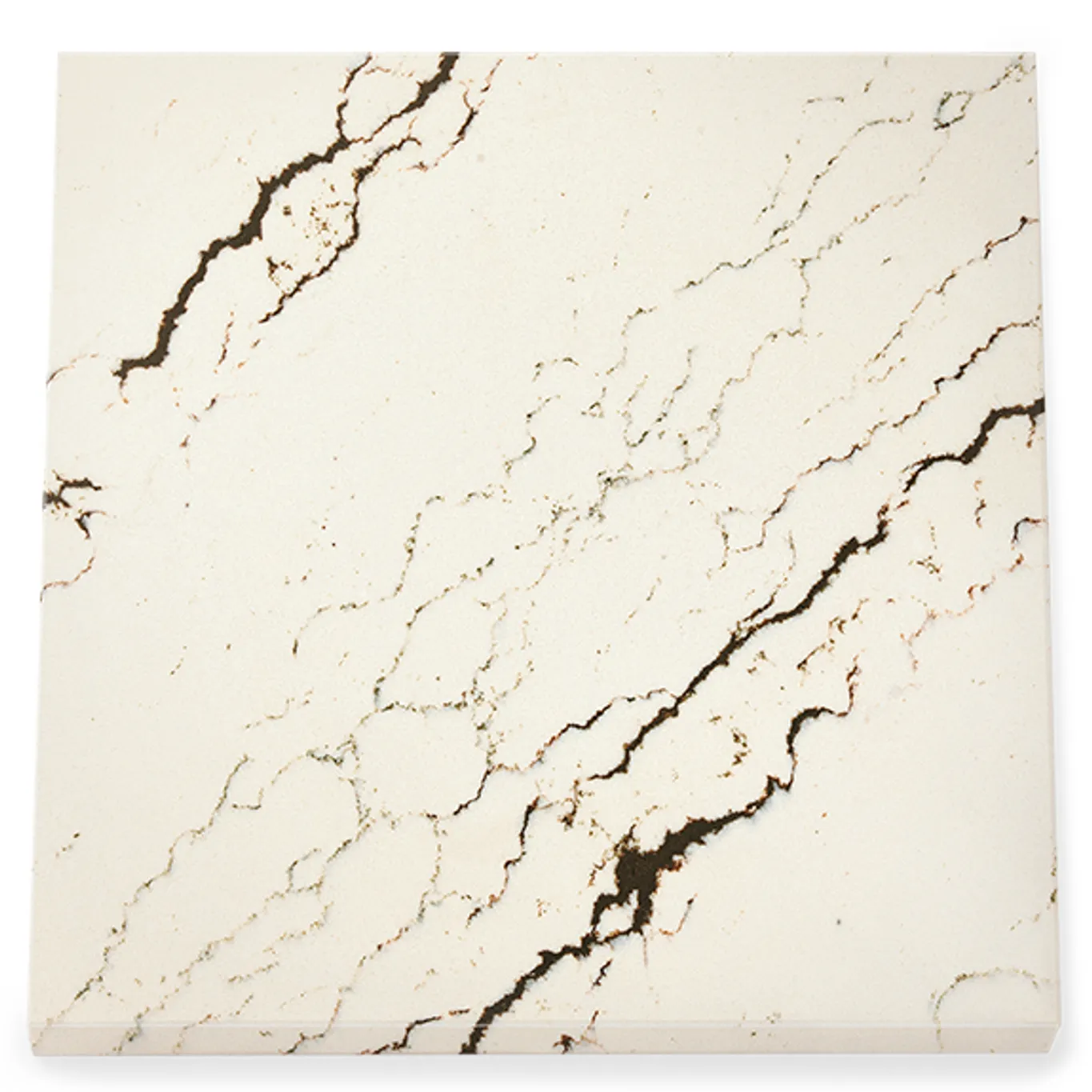 As a big shift realigns our sense of intention and propels us forward, we are invigorated by a powerful momentum that takes us to exciting new places. It is this momentum that drives Cambria's best-in-class innovations and inspires revolutionary design.
Cambria EVP of Design Summer Kath explains, "Momentum can be a really energizing force that stirs us into action, allowing us to see things differently and venture down new paths, often arriving at beautiful places. The tonality in these designs is truly unique, and we can't wait to see how they invigorate your spaces in totally new ways."
This introduction brings a total of 12 new designs and one groundbreaking finish—Leabridge™ in Satin Ridge™ finish—released so far in 2021. All four fall designs are available in Cambria Matte™ and high gloss finishes. With up to 19 different edge profile treatments, these designs are offered in jumbo slab size (132″ x 65.5″) in 2cm and 3cm thicknesses.
Here, we share more about each new design.
Cambria Cashel™
Rich in history, traditional in feel, Cashel features energetic burgundy veins that fracture across a warm white background. Delicate shading of tan accents complements the veining and accentuates this design's undeniable warmth. Upon a closer look, a subtle shimmer will reveal itself in the bolder veins.
"What makes this beautiful design so distinct is the rich burgundy veining that you see cascading throughout," says Kath. "They're really striking set in the warm white backdrop."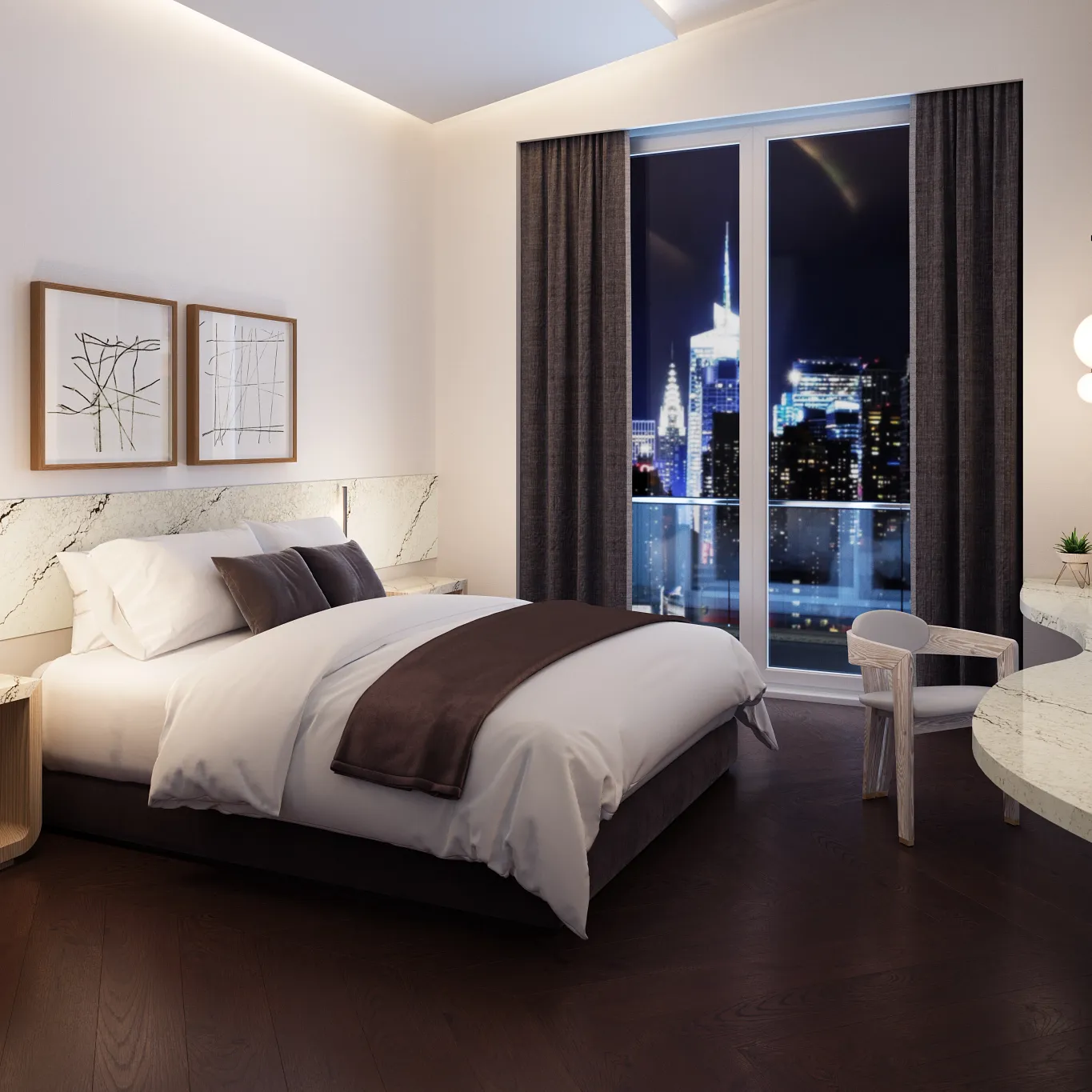 In this upscale hotel room, Cambria Cashel replaces a standard headboard with a standout application.
"Within the backdrop, we also have beautiful pulsating veins that are soft, subtle, and a little bit gray," says Kath. "If you take a closer look, you'll notice beautiful hints of shimmer and just a glint of gold, which adds a magical moment to this design. Overall, it has a fresh new energy that will breathe new life into any environment."
Cambria Clare™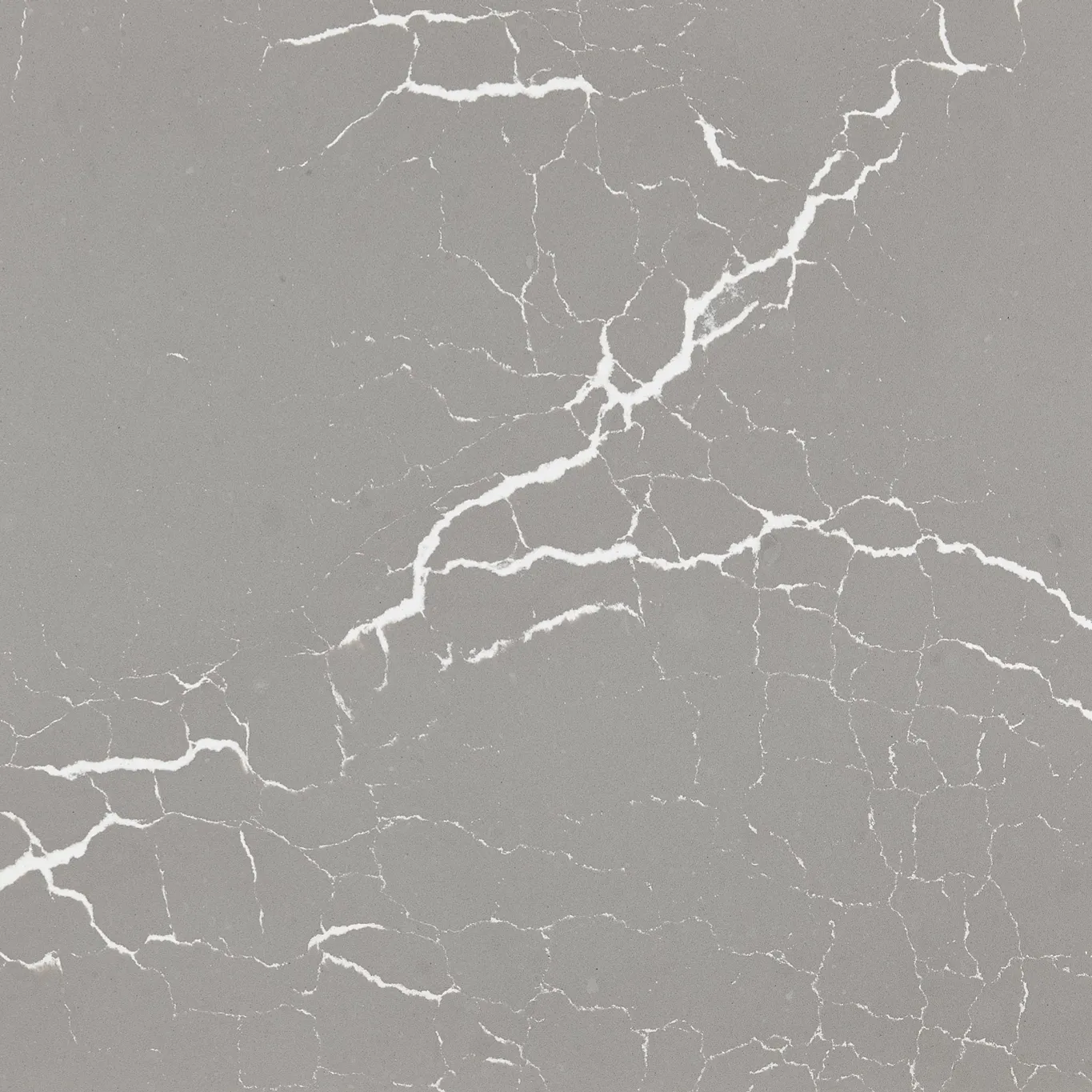 Design Detail of Cambria Clare.
In this elegantly modern design, bright white cool veins contrast with a versatile gray background, creating a deftly saturated design.
The versatile gray background of Cambria Clare adds depth to this waterfall island and backsplash.
"What a striking design Clare is," says Kath. "We know you've been waiting for it. We started with a versatile gray background and added in high-contrast cool white veining. These veins are crackling and curvy with lots of contours that provide tons of opportunity for various applications."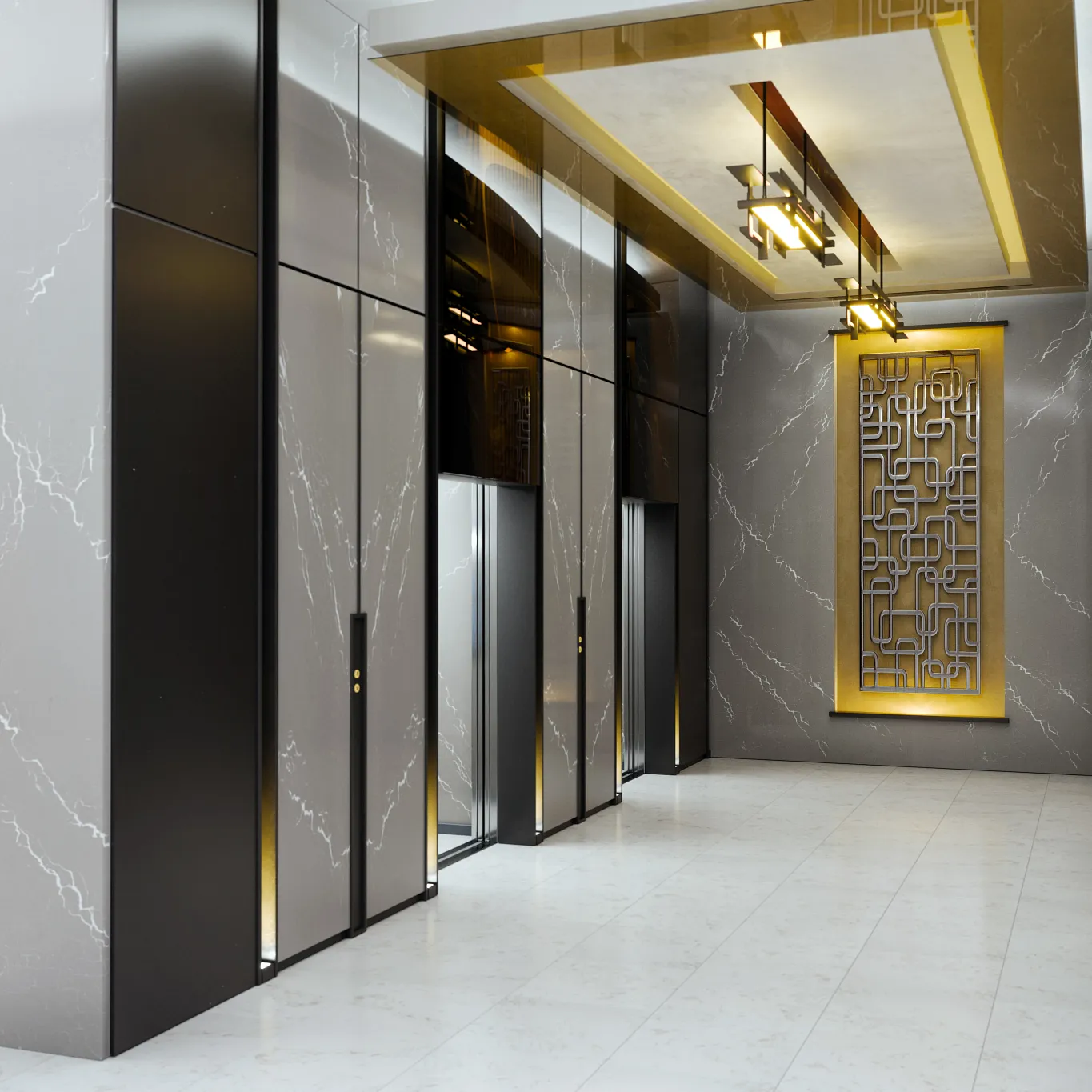 As Kath says, the versatility of Clare is on full display in this striking elevator bank.
"Clare is almost a concrete gray," says Kath. "That gives it an industrial feel, but there's a soft elegance, too. The opportunities to use this design are abundant."
Cambria Hermitage™
Hermitage features delicate gold veining swirls in tight and open patterns, creating lighter and darker pools of color. Like a work of art, this elegant design glistens with subtle movement which guides the eye throughout the design's composition.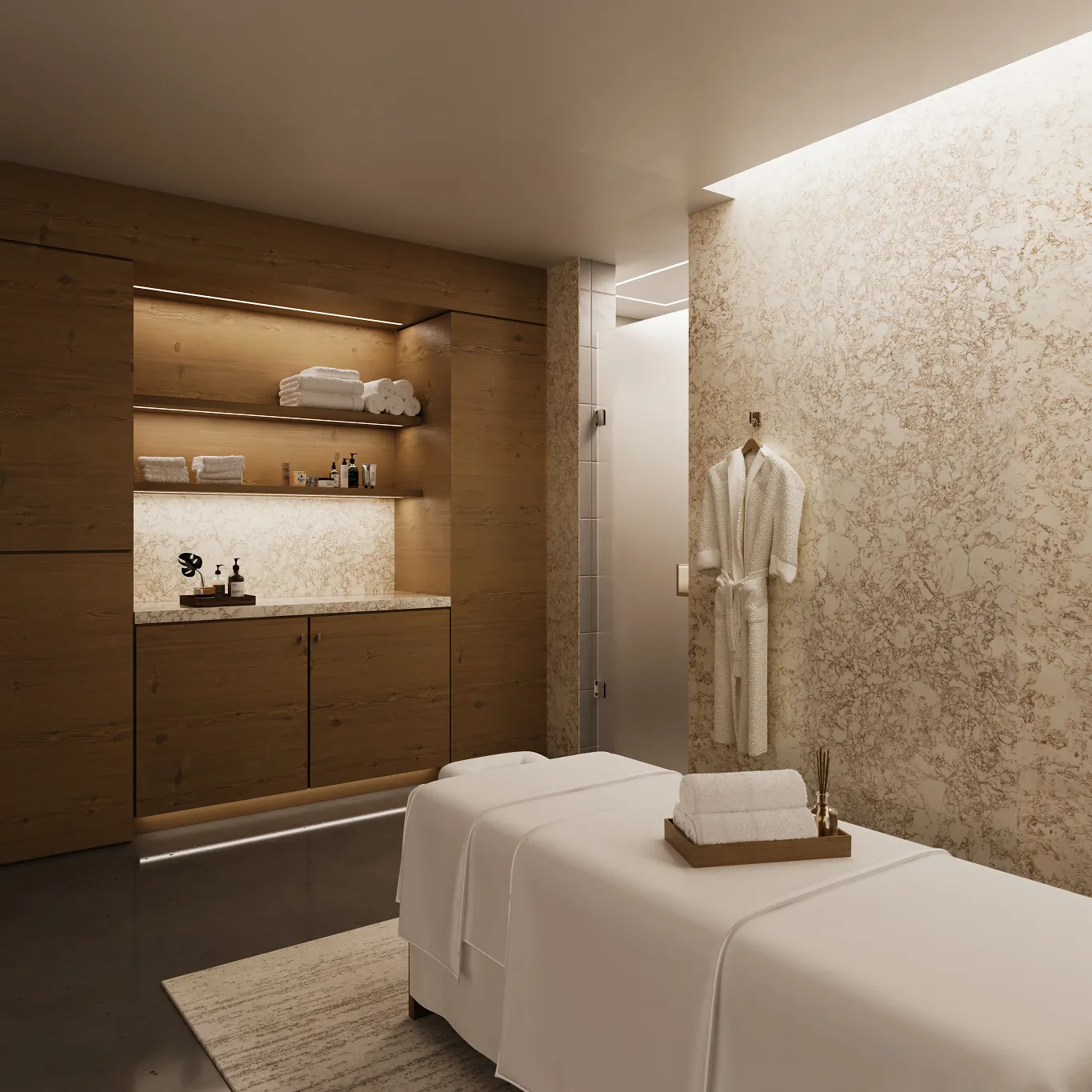 With interlacing warm whites accented by gold micro shimmer, Hermitage lends itself to a regal softness sure to create a sense of calm in any space, like in this spa.
"I want to dive into this design," says Kath. "It has these beautiful gold swirls throughout that are layered against a warm white background. Some areas are more saturated while others are faded, which gives it organic movement and energy."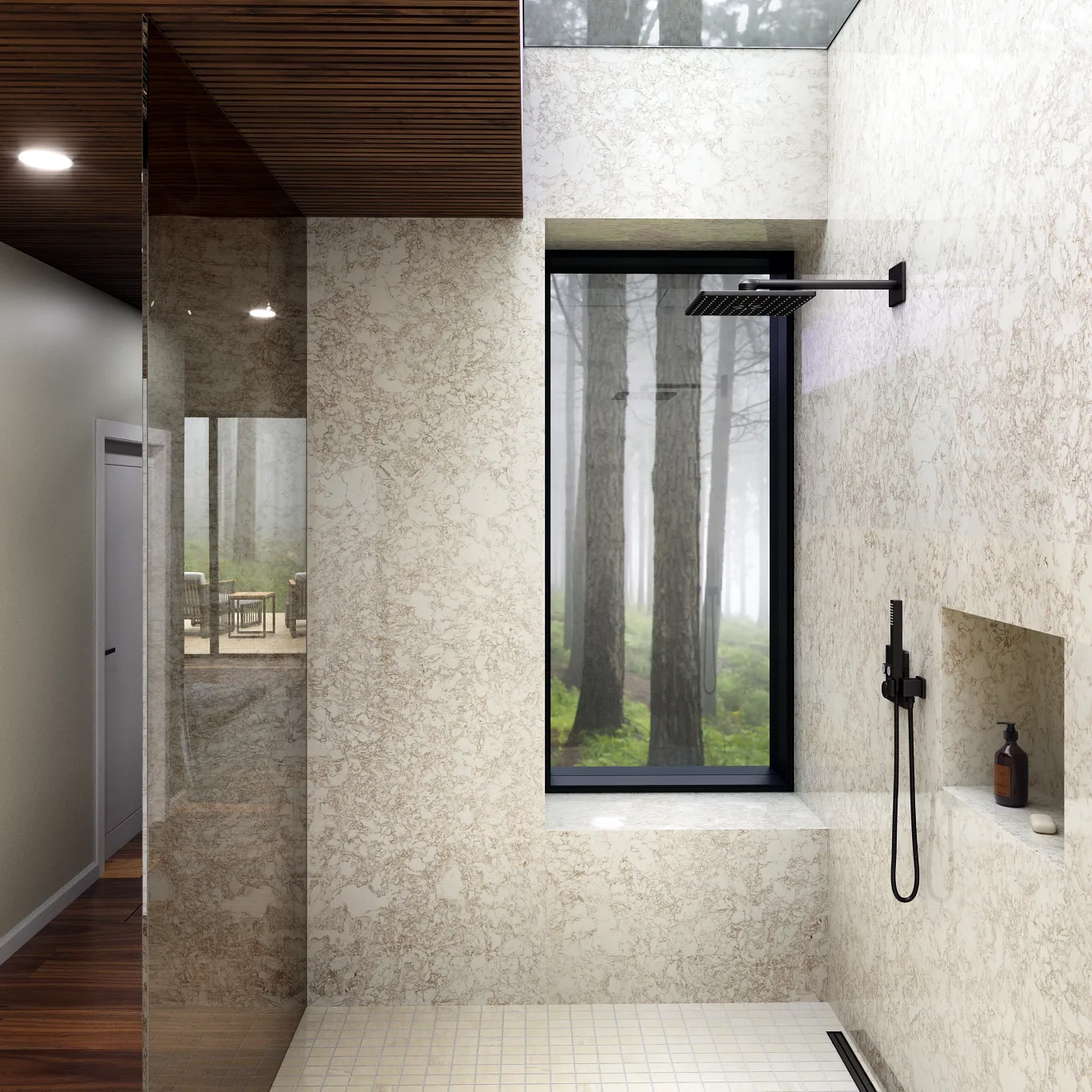 Full-slab Hermitage creates a standout moment in this shower design.
"Overall, this design has beautiful elegance and feels elevated," says Kath.
Cambria Notting Hill™
Organic burgundy veins traverse an exceptionally clean warm white canvas, adding to the design's natural warmth. When you look closer, the veins of Notting Hill delicately shimmer.
"Like the beautiful town it was named after, Notting Hill brings a fresh new energy," says Kath. "The distinct, rich burgundy tone that's flowing throughout the diagonal veining sits in a canvas of warm white, creating warmth in this design."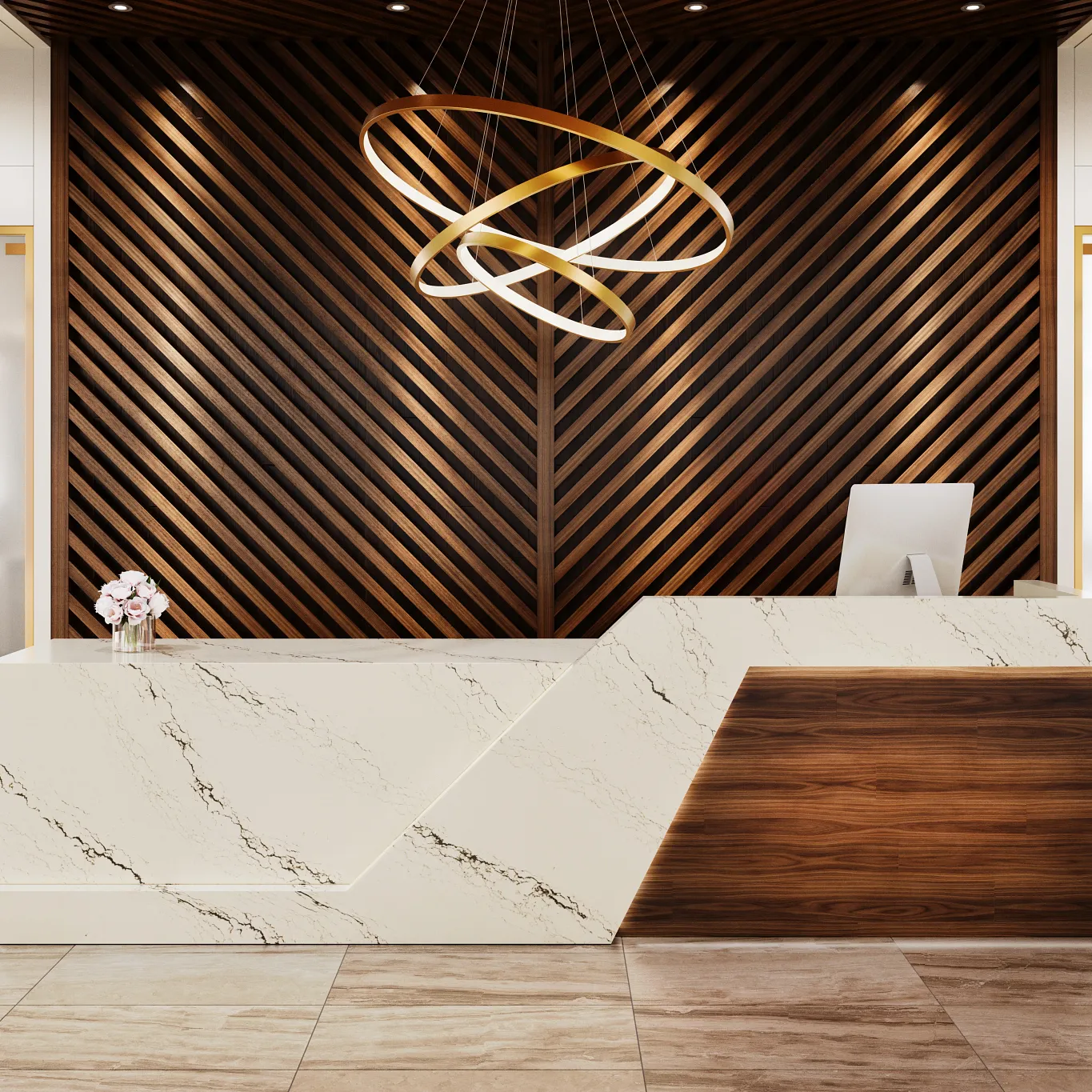 Burgundy veining and hints of gold make for a warm welcome with this Notting Hill reception desk.
"Look closely, and you'll see a bit of shimmer in those burgundy veins, even a glint of gold," says Kath. "That provides an invigorating and fresh feel for any environment."
For future new Cambria design releases, be sure to keep an eye on this page for the latest updates.
Get the Look
Follow Cambria on social media with #MyCambria for more standout designs.
For more information on Cambria, including performance data, product specifications, and certifications, see our Professional Resources.
Interested in creating a showstopping design project with Cambria? Buy a sample, find a dealer, or call 1-866-CAMBRIA (1-866-226-2742) to be connected with a market representative in your region. Or visit our website to set up a virtual design consultation.