Highlighting: Four Cambria Designs and A Unique Finish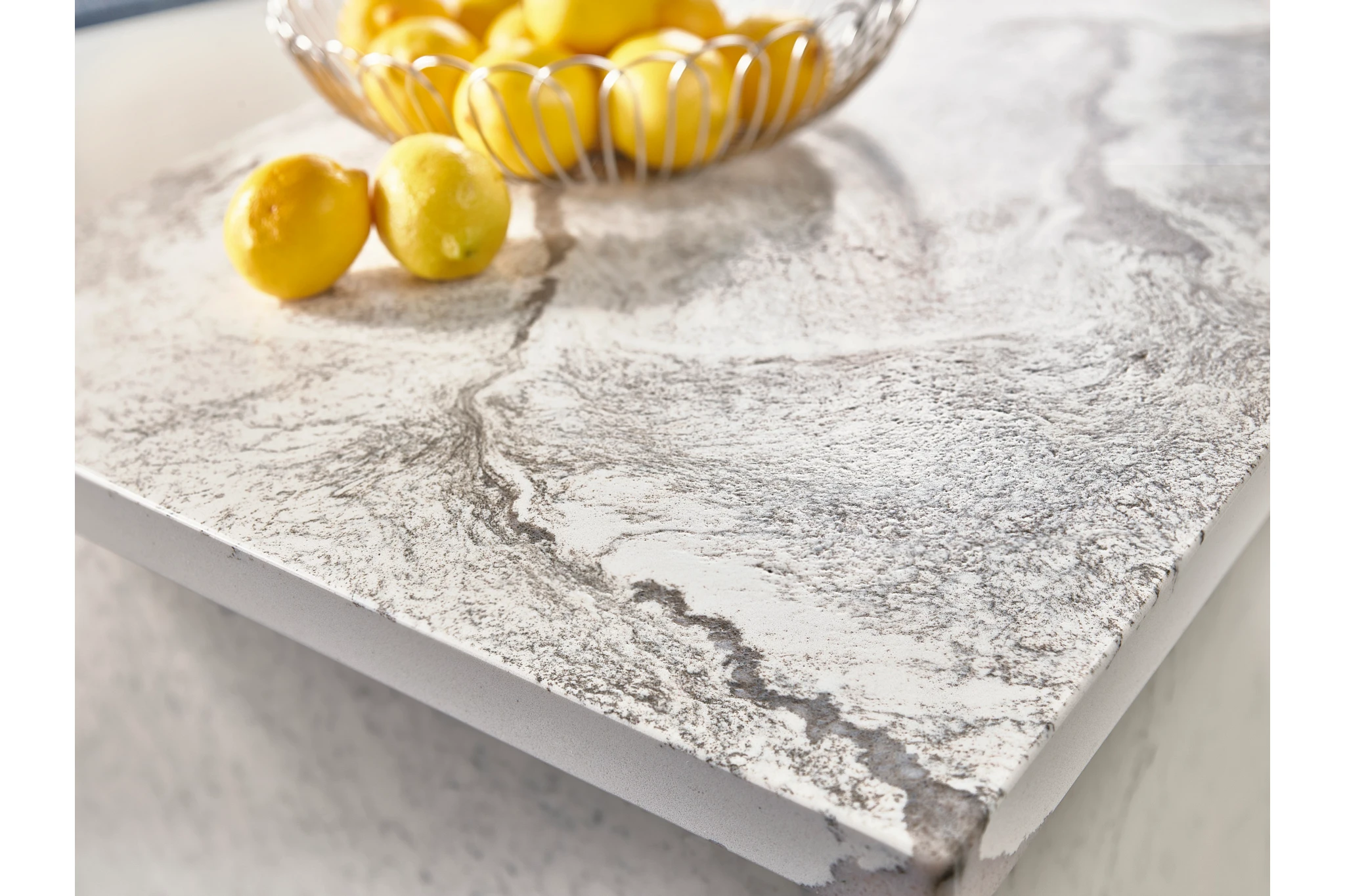 For our summer 2021 design release, we were inspired by the idea of the quintessential "summer vacation" and the feeling inspired by those getaways. These four designs—Halewood, Hemsworth, Leabridge, and Sandgate—will resonate with anyone dreaming about a vacation that brings new perspectives, changes our mindset, and opens our eyes to the unknown.
The need to discover—to explore, to experience, to remember—runs deep. These four designs from Cambria invoke journeys taken, moments experienced, and memories created. Cobblestones shimmering in the June rain. Digging toes in warm sand swept by the rushing tide. The ancient peace of a cottage on a green shire. The still silence of a fiery solstice sunset.
These designs summon up powerful emotions with Cambria's characteristic details: cool whites warmed by honey or complemented by gray, textured ridges, flecks of silver, cascading black veining, abundant swirls, and charcoal gray veins. Here, we share more about each design.
Halewood
An update to the beige invasion of the early 2000s, brown is back in 2021 but with a fresh spin. With Halewood, we were inspired by earth tones and the color palette of the wilderness, mountains, and desert. Halewood features a swirling canvas of warm biscuit and cream with wisps of white, both charcoal gray and chocolate brown veining, and no shortage of crystallization to add depth.
Halewood makes this fireplace the centerpiece of the living room.
The combination of swirling tones makes Halewood a versatile design. Thanks to the light and airy hues, Halewood feels right at home in a traditional space but, with its crystalline movement and veining, fits into modern aesthetics just as well.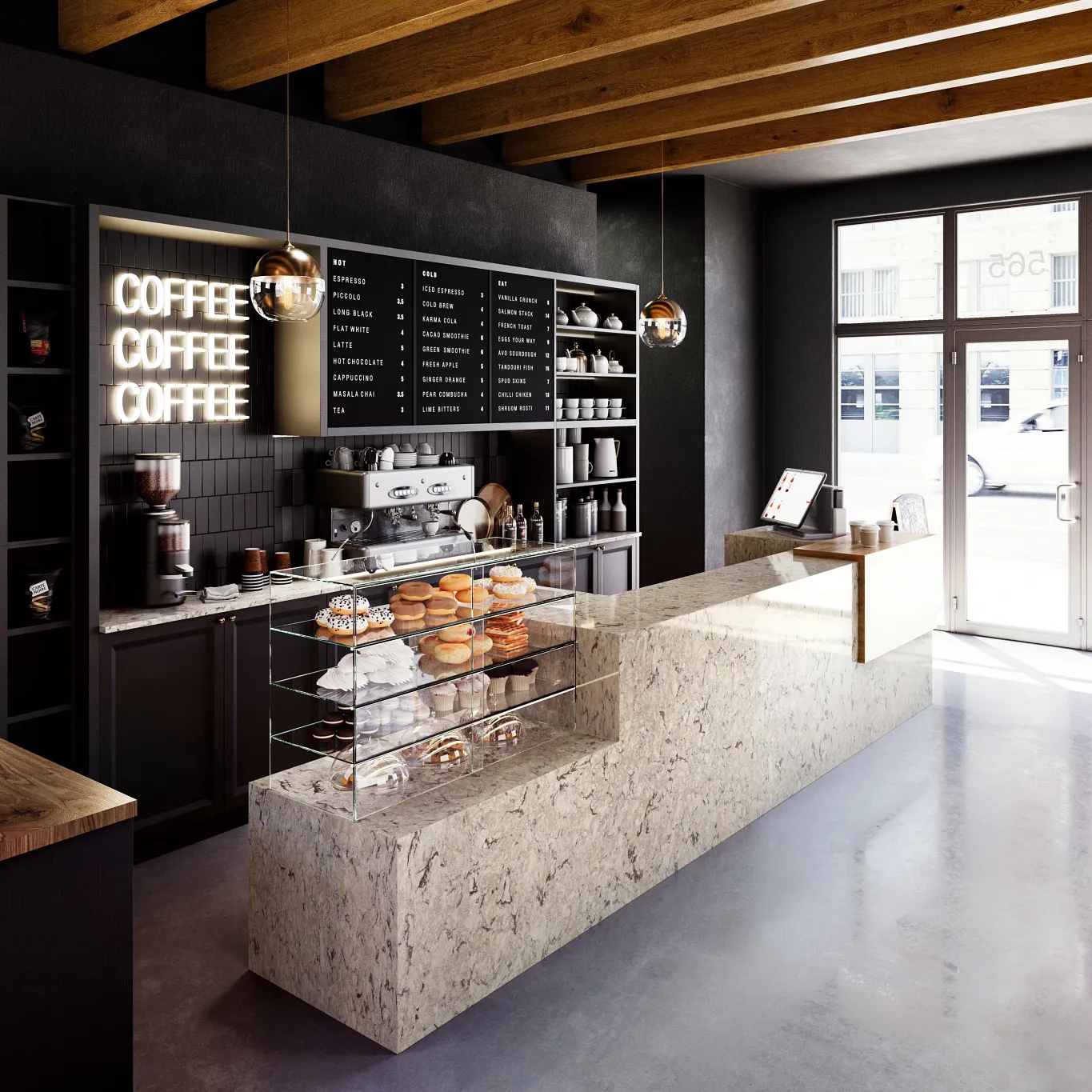 Halewood brightens this dramatic coffee bar.
Cambria EVP of Design Summer Kath adds, "Halewood offers so much flexibility. The tones are very reminiscent of the outdoors, which gives the design a magical earthiness."
Hemsworth
Sleek and timeless, the pairing of black and white stands the test of time with high-contrast design only becoming increasingly favored in recent seasons. Beyond the symbolic resonance, black-and-white interiors are effortlessly chic—they rarely go out of style.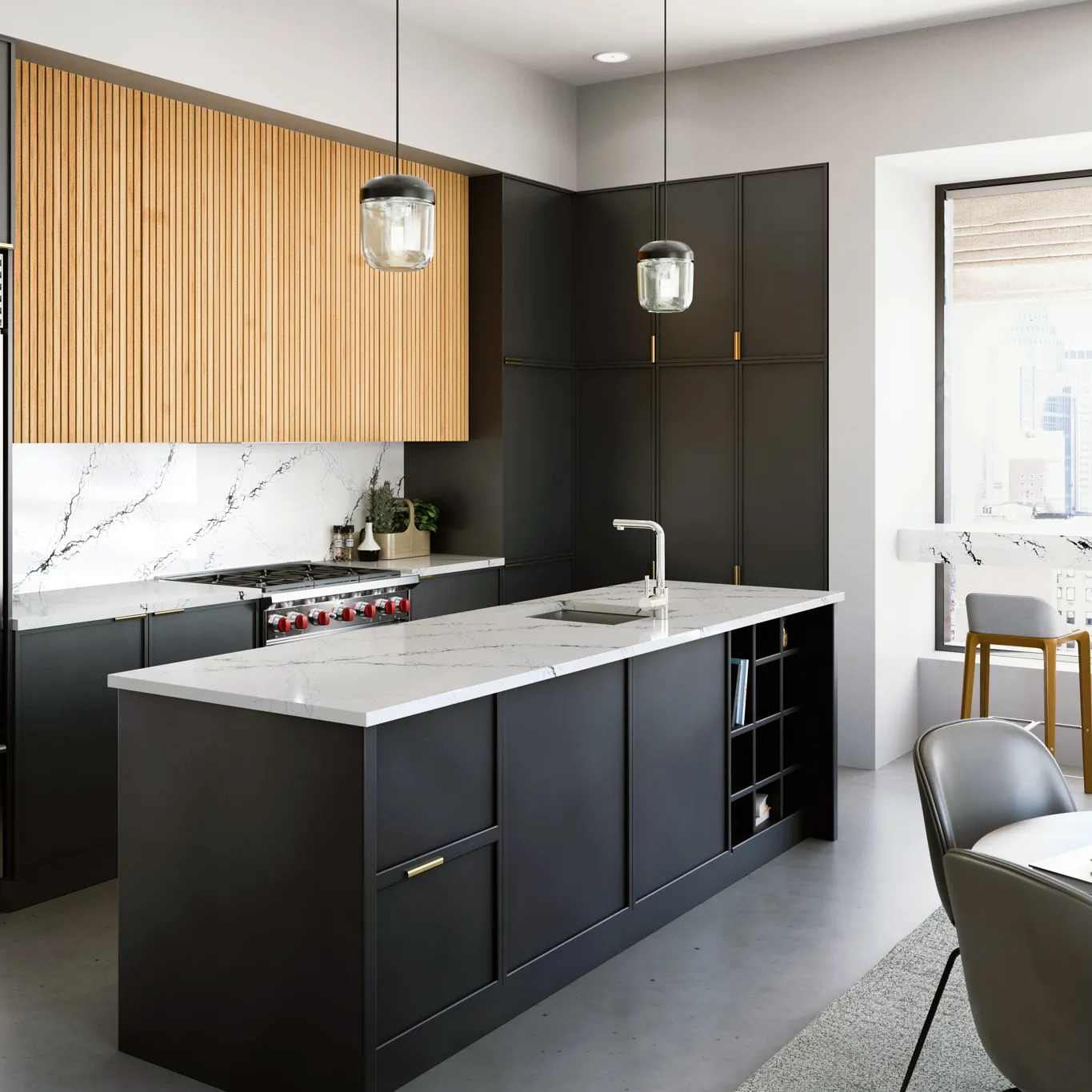 This tuxedo kitchen design is punctuated by Cambria Hemsworth.
For Hemsworth, we were inspired by urban European cities like Paris where stark white buildings mix with architectural black trim for a classically beautiful combination.
The design features a milky and pristine cool white background with organic and crackling pure black veining that streaks diagonally within the slab. Throughout the design, we varied the saturation of the veining—from intense to pulsating—to create fluidity and to ensure standout veining in each run.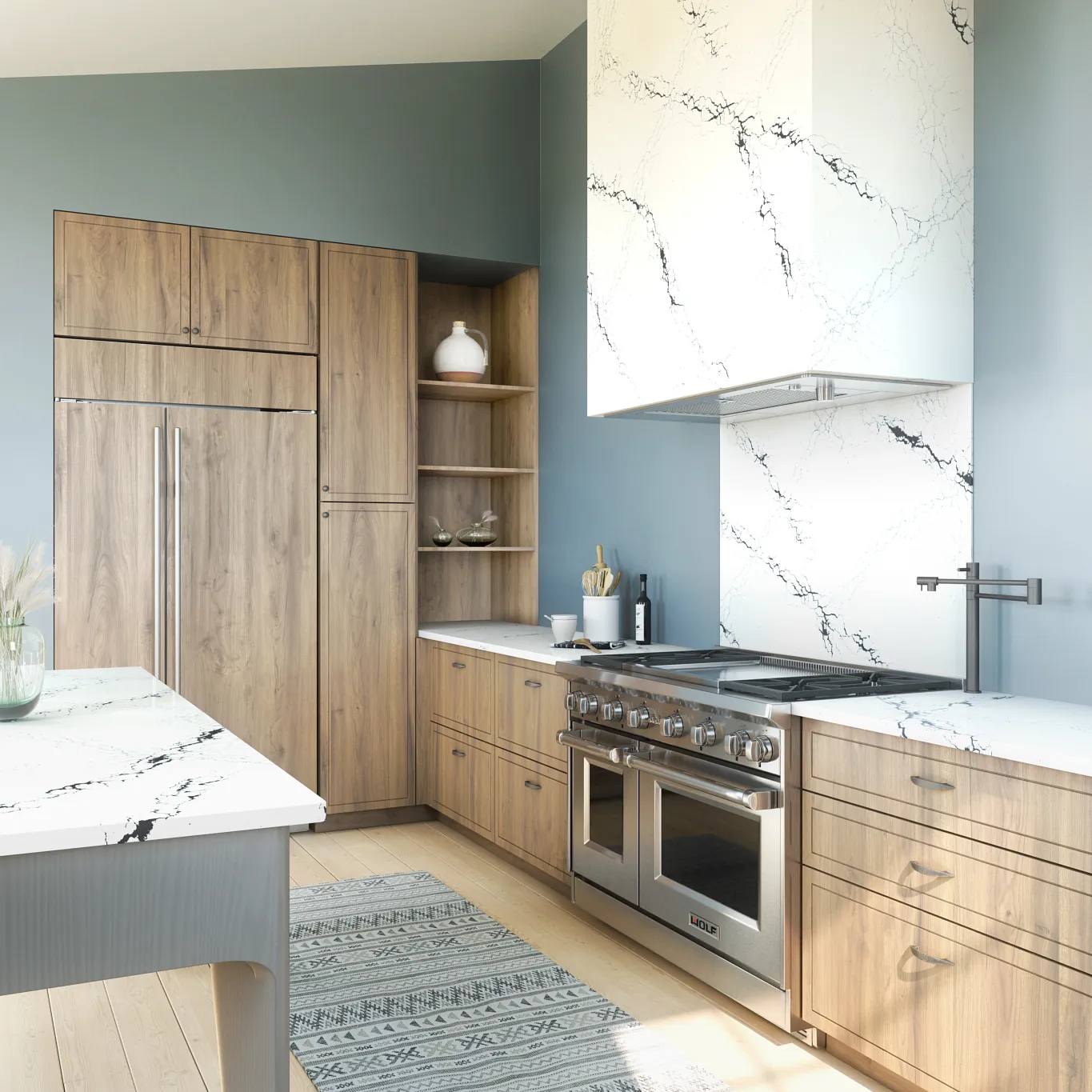 We love unique design applications, like this Cambria-wrapped kitchen hood.
Against this combination, accessories and accents pop. "Black and white never goes out of style," says Kath. "Hemsworth is a modernized iteration of the timeless look."
Leabridge
With Leabridge, Cambria introduced a new, first-of-its-kind quartz finish—Satin Ridge™—available exclusively on Leabridge. The sheen sits between Cambria high gloss and matte with texture throughout the design. "The veins are larger-size quartz crystals that appear almost petrified," explains Kath. "They seem to float and add a level of contour."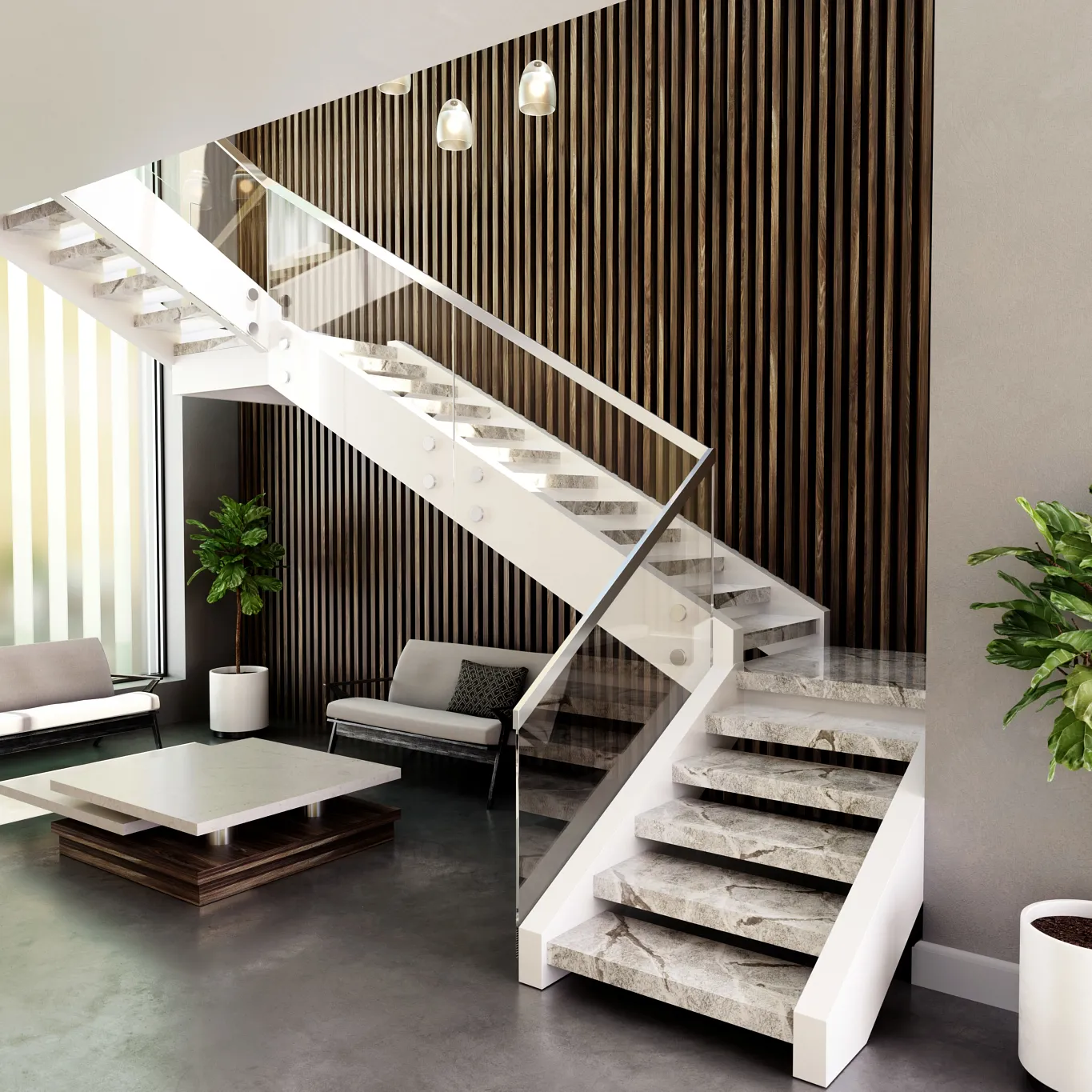 Cambria Leabridge with Satin Ridge finish elevates (literally) this modern staircase.
Much like the Salt Flats in Utah, Leabridge has a fractal aesthetic with a color gradient that ranges from cool white to warm honey, a combination that makes Leabridge versatile for an array of design styles. Because of its unique characteristics, each edge profile will be different. A mitered edge ensures continued gradient coloring.
The Cambria Satin Ridge finish celebrates the uniquely tactile nature of summer travels.
Sandgate
True to its name, the Cambria Sandgate design is inspired by sandy beach communities with wispy, seafoam-like cool white tones swirled together against a backdrop of warm gray. "The effect is much like smoothed out marble," says Kath.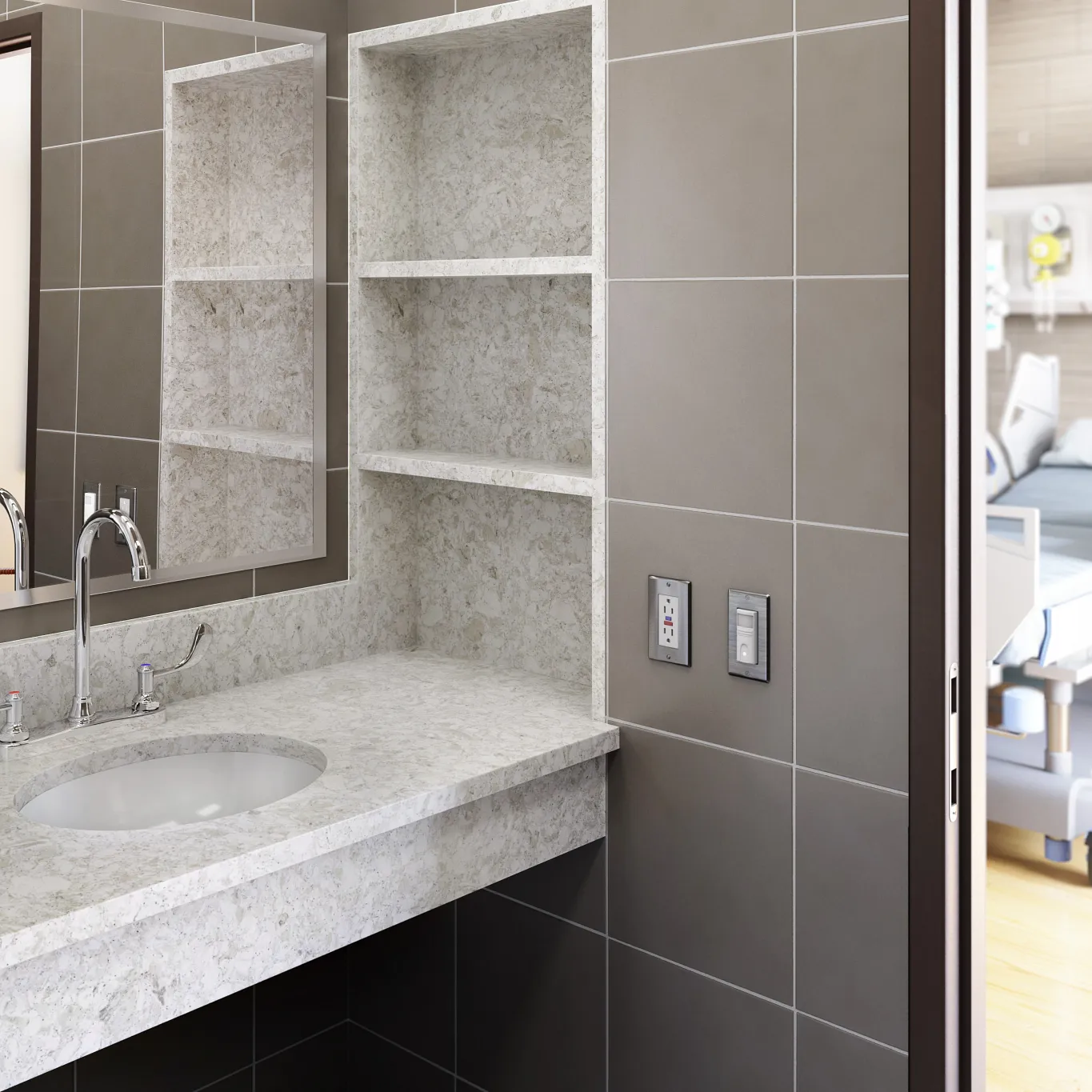 Choosing Cambria for your bathroom means your space will be durable, easy to clean, and hygienic.
A neutral and versatile design, Sandgate also features sparkly silver crystals that add extra depth and dimension. "Sandgate is not meant to be the star of the show," says Kath. "It can be used anywhere and everywhere because it's beautiful and complements any style. Like the beach and ocean, Sandgate is calming, serene, and inspires easy living."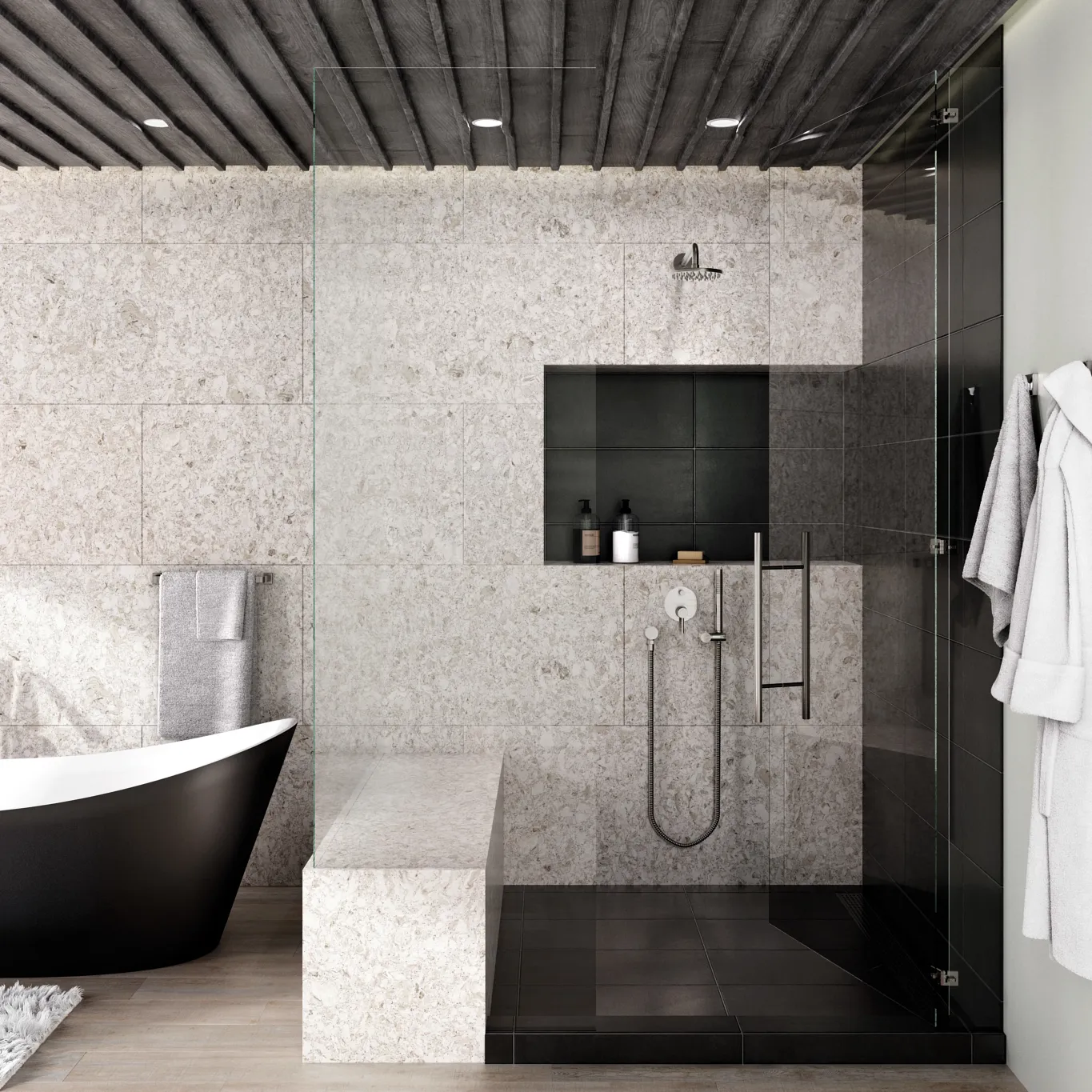 Cambria is full slab material, which means there's never any grimy grout to clean.
Earlier this year, we launched the Ruxley, Ivybridge, Blackbrook, and Kendal designs. For future Cambria design releases, be sure to keep an eye on this page for the latest updates.
Get the Look
Follow Cambria on social media with #MyCambria for more standout designs.
For more information on Cambria, including performance data, product specifications, and certifications, see our Professional Resources.
Interested in creating a showstopping design project with Cambria? Buy a sample, find a dealer, or call 1-866-CAMBRIA (1-866-226-2742) to be connected with a market representative in your region. Or visit our website to set up a virtual design consultation.