Now Introducing: Cambria Adds 20 New Designs to Our Palette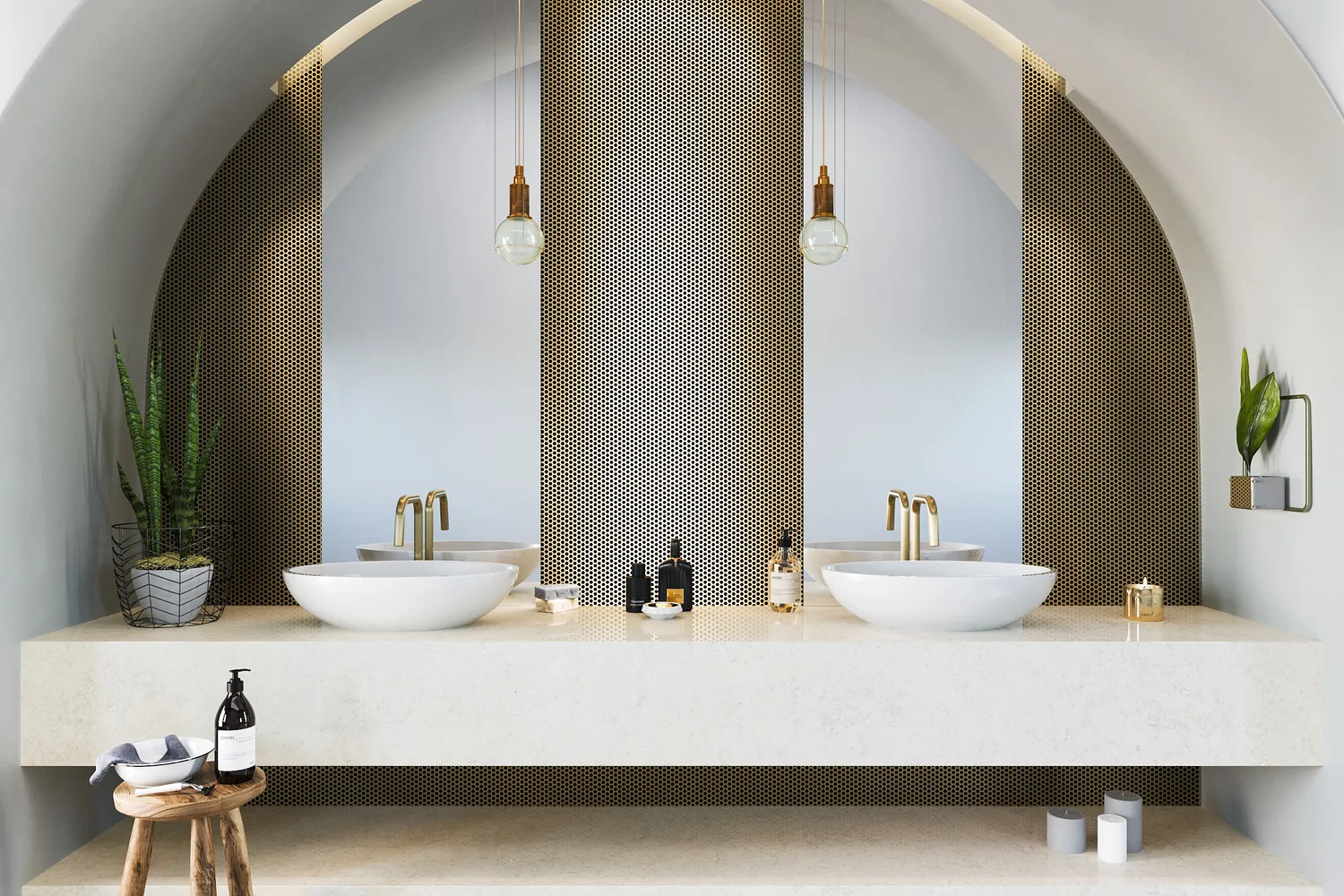 This year, we are celebrating Cambria's 20th anniversary, and we're doing so in style by adding 20 new designs to our already expansive palette. Imagine designs featuring bold navy veins, like in Portrush, dramatic charcoal gray tones in Charlestown, light cream accents in Hawksmoore, and classic marbling in Colton.
A complement to our 160+ other design options, the latest 20 designs offer both style and function. For a select few—Clovelly, Colton, Malvern, Portrush, and Whitby—our premier dealers helped us create beautiful moodboards to showcase how to incorporate each design into a space.
Here, we chat with each partner to learn more about their inspiration, how the design fits into Cambria's current collection, and how they'd integrate the design into a room.
Meet Clovelly
With Coastal Cabinet Works, we created a moodboard to celebrate Clovelly, a design that's graceful and flowing on a creamy background with copper and brown swooping veins along with white, lightning-like veins that rise and fall across a surface interspersed with delicately latticed threads and black accents.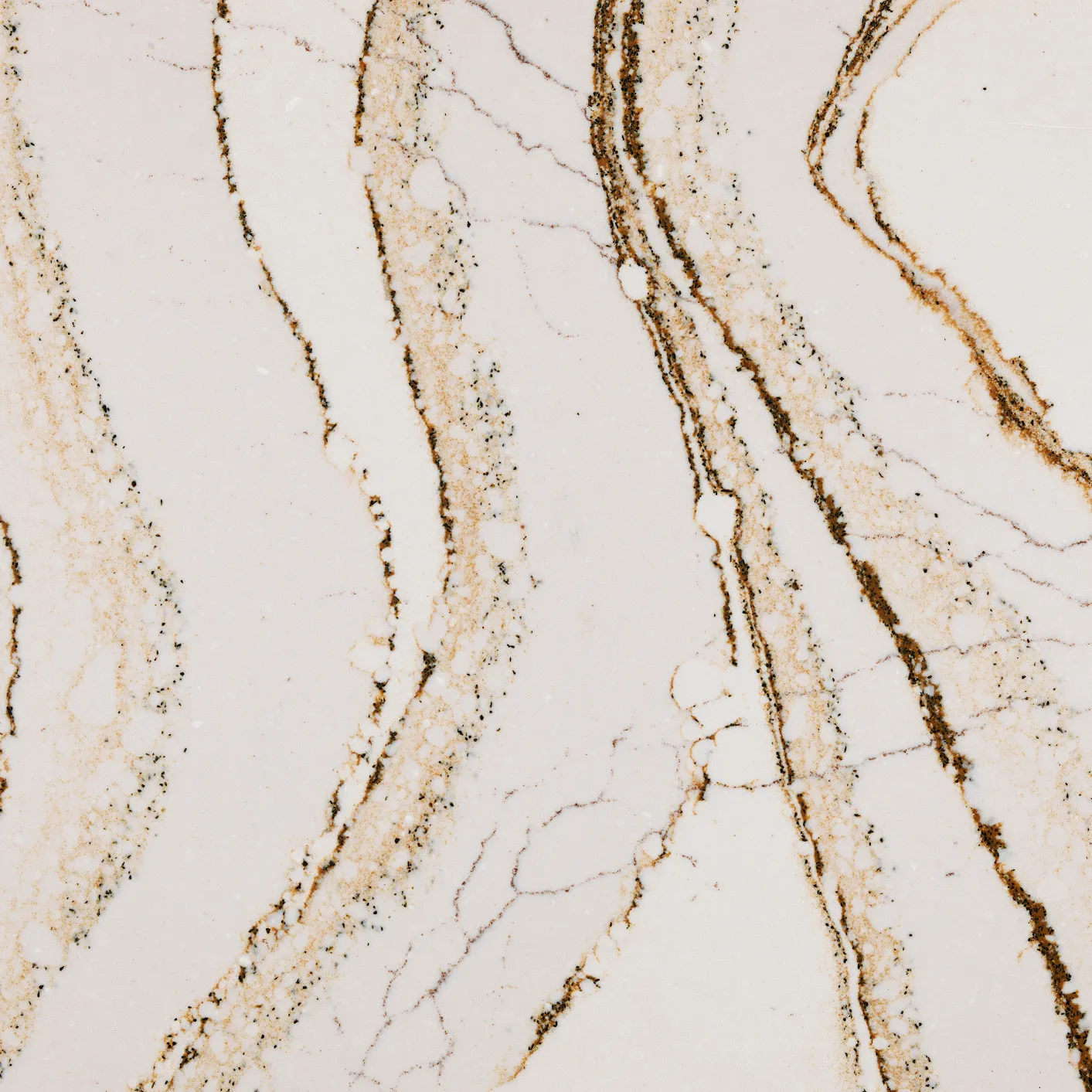 Cambria Clovelly™ design details.
Inspired by beach houses on the South Fork of Long Island, Alexandra Stanton of Coastal Cabinet Works wanted to "bring warm and cool tones together, like sand and the ocean," she said. She uses Clovelly to tie elements of the room together, like contrasting tile and gold hardware.
"Clovelly is both an impact piece and a grounding accent that makes a statement with bold veining," said Stanton. "We find homeowners are leaning toward quartz with a more natural look, and this new design fits that need."
Meet Colton
CKF helped us create the Colton design moodboard, one that showcases the timeless allure of Colton's warm and creamy backdrop with rusty brownish-gray inscriptions and small white patches.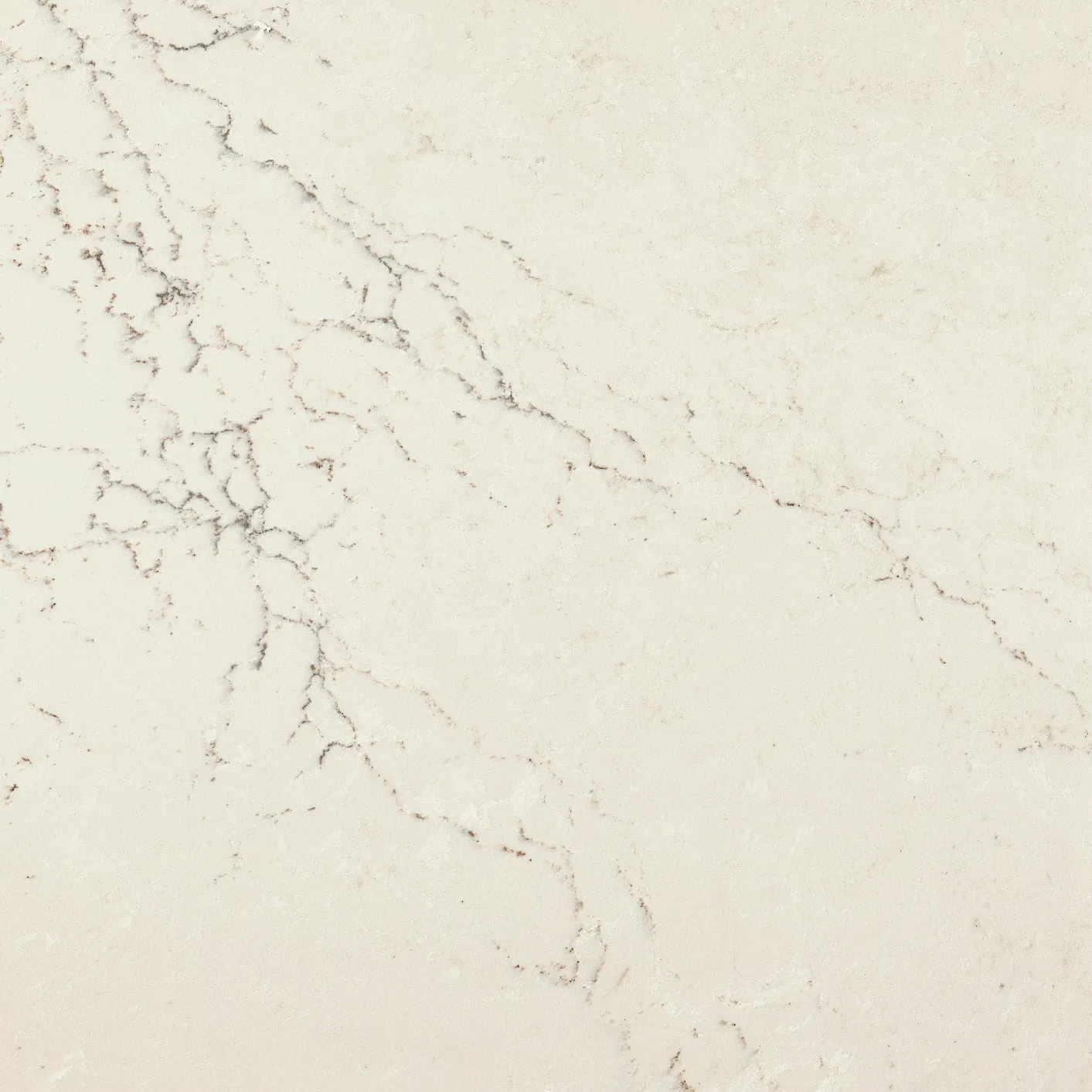 Cambria Colton™ design details.
"What inspired me about Colton was the softness of the veining," said CKF's Michaela Beighley. "I immediately wanted to go with a master retreat moodboard when I saw this design, as it has a calm and tranquil pattern."
Beighley loves using the brown wood and bronze tones of Colton with dark gray accents and says the design is a "focal point in any room" with "versatility by combining several dimensions of both modern and classic colors and textures."
Meet Malvern
With Artistic Cabinetry, we created a moodboard for Malvern, which features a delicate warm vanilla palette with small white splashes and ghosted gray accents that seem to float just beneath the surface to add depth and intrigue to this peaceful design.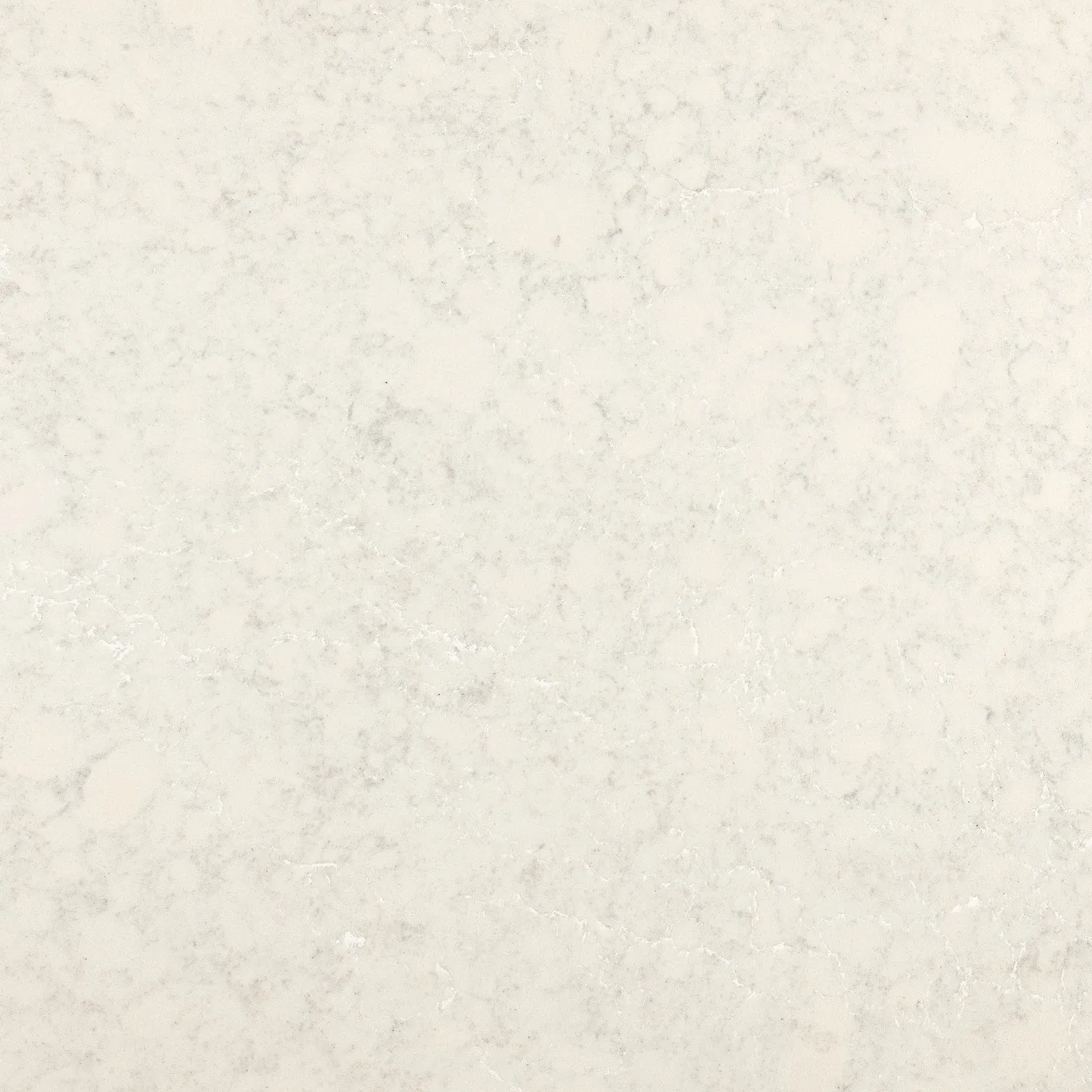 Cambria Malvern™ design details.
In its moodboard, Artistic Cabinetry paired Malvern with warm wood accents, complementary light-hued paint that doesn't compete with the design, chrome hardware, and taupe-y gray cabinetry.
The result? A soothing and inviting oasis, no matter where Malvern is installed.
Meet Portrush
Portrush features an elegant base crisscrossed with bold navy, gray, and black veins accompanied by finespun filaments and gleaming gold flakes, which Wilshire Cabinet + Company highlighted in its moodboard.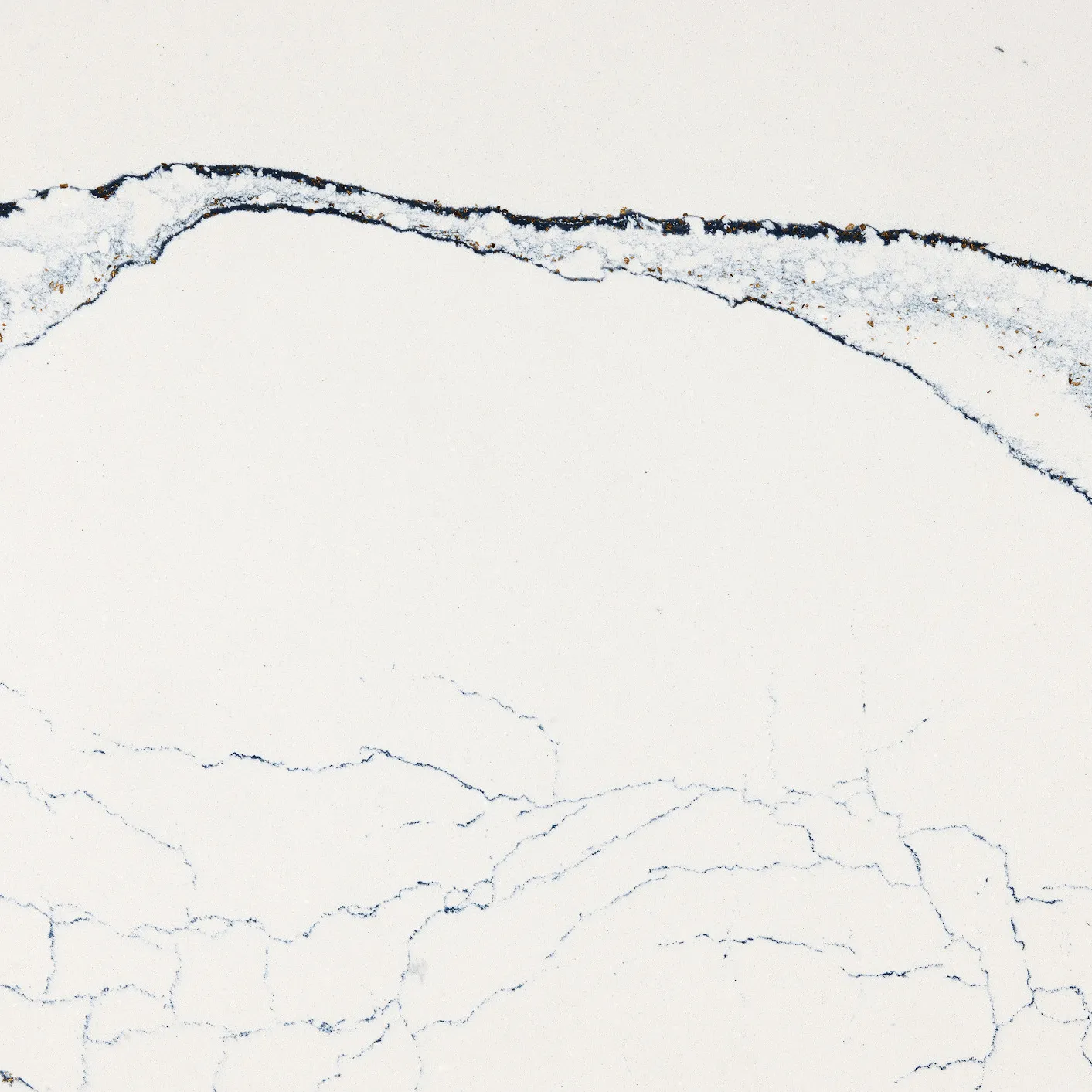 Cambria Portrush™ design details.
It paired Portrush with various warm wood tones, a lavender watercolor floral wallpaper, beige paint, and brass hardware.
"Portrush has natural veining but with a fashion-forward color combination," said Wilshire Cabinet + Company's Travis Morelock. "It is not a supporting character and has the drama to be the star of any show. Portrush adds a visual 'wow' to a space without being overwhelming."
With the deep blue tones and gold details, this design can mimic on-trend lighting and plumbing fixtures as well as the most popular colors of today.
Meet Whitby
Paragon Kitchens helped us create the Whitby design moodboard. Whitby features an elegant study of muted contrasts with a light crème brûlée background gently marbled with ever-so-subtle gray shapes and lines that give this intriguing design depth and character.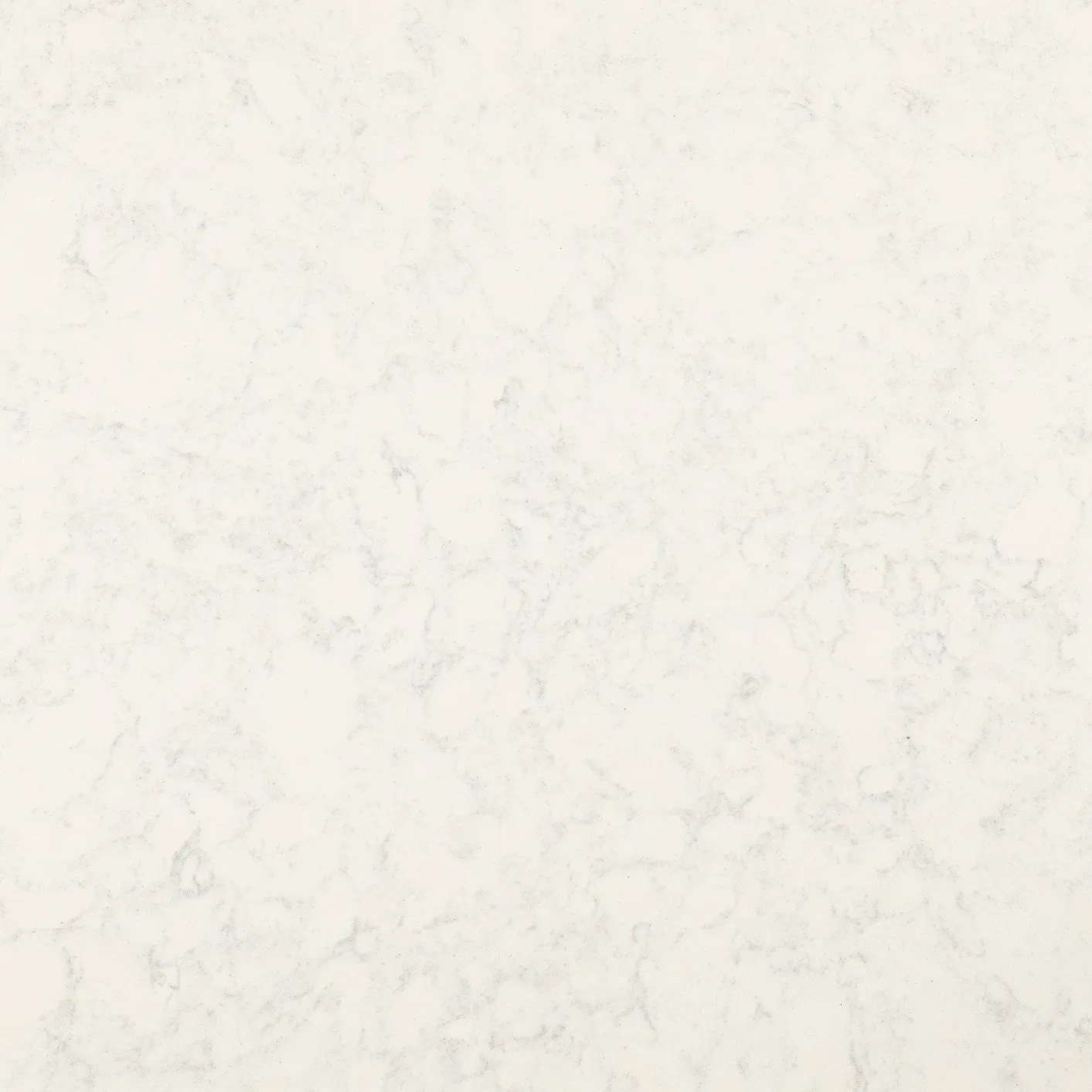 Cambria Whitby™ design details.
"The feel I wanted to evoke was moody and eclectic with a decidedly vintage European vibe," said Aileen Brown of Paragon Kitchens. "With its white background and soft gray veining, Whitby will be another stalwart background color used in similar ways as Newport or Swanbridge. Designers and homeowners are taking their cues from fashion, where bold choices are encouraged, and the neutral color and simple design of Whitby allows for a personality-infused space."
In its moodboard, Paragon Kitchens paired Whitby with live greenery, onyx tile, oatmeal upholstery, and dark wood cabinetry, all of which pop against Whitby's neutrality and provide subtle impact. Just like a white dress can be the unifying background on which to mix florals, stripes, and bold accessories, so is Whitby's nature.
To find a dealer, purchase a sample, or view all 20 of our revolutionary new designs, please visit CambriaUSA.com. We can't wait to see how you incorporate our new designs into your spaces. Please share on social media with the hashtag #MyCambria.
Please call 1-866-CAMBRIA (1-866-226-2742) to confirm design availability.