Brushes with Greatness
A family-owned business has been making brushes by hand for six generations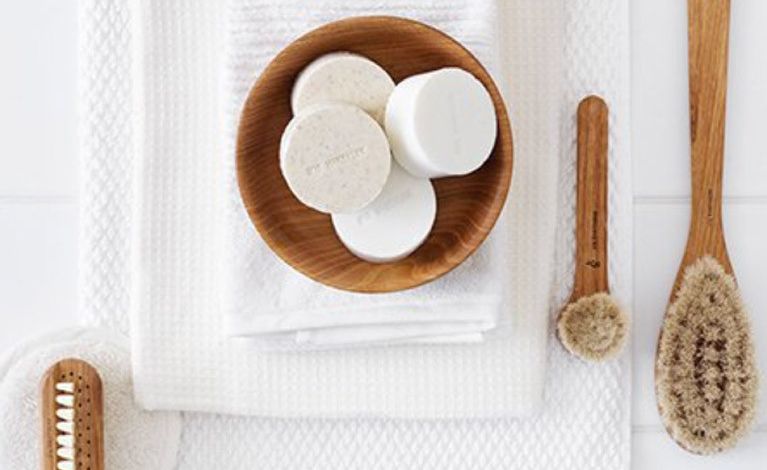 Next time you're cleaning up your kitchen, consider using a tool that's as beautiful and durable as your Cambria countertops are—and, that's made by a family-owned company, as well. For example: Brushes made by the R. RUSSELL BRUSHES in Chesham, England. Brothers Robert and Alan Russell have carried on the family tradition started in 1840 by Charles Russell, who ran the business out of a building attached to a local pub, where he also sold beer and cared for the brewery horses in addition to selling brushes.
At one time, Chesham was the brush-making capital of England, but today R. Russell is the only brushmaker left in town—and only one of two remaining in the entire country. England may no longer bristle with brushmakers, but the Russell brothers have held fast to their craft, still assembling all the brushes by hand from the finest materials—though they often have to source the wood for the handles and the pig-bristles themselves from abroad.
Some things have gotten easier since early days of the business—modern machinery removes dust and dirt from the factory, for one thing—but the company's small team of employees, including the seventh generation of Russells, Alan's son, Allistair, makes many of the same types of brushes they always have: paint brushes, brooms, banister brushes, clothing brushes, scrubbing brushes, and many more. The computer keyboard brush is a newer introduction, of course.
Splurging on handmade brushes for your household projects might seem like an indulgence. But before you brush off the idea, consider that quality lasts longer, and one well-made, handmade brush from R. Russell could last your lifetime.