Attention to Detail
Careful planning is the key to designer Stephanie Charest's finely tuned interiors, from personalized start to photo-ready finish
Scan a few of Calgary, Canada-based interior designer Stephanie Charest's recent projects and the words "bright" and "eclectic" might come to mind. And that's how the designer describes her own style. "I tend toward traditional lines, spaces that feel timeless, with bold pops of color," she says. But it's not Charest's own style that informs her work: It's her clients' tastes and lifestyles that drive her design choices.
Charest starts each project with a fact-finding mission. "We really want to understand what our clients are looking for," she says. "So, we ask them to show us Pinterest boards and pictures, and then we go beyond the pictures with questions like, 'How do you want the space to feel?' and 'What do you do in this room?'" The answers shape the concept Charest's team comes up with, and the clients get to approve every element before any orders are finalized.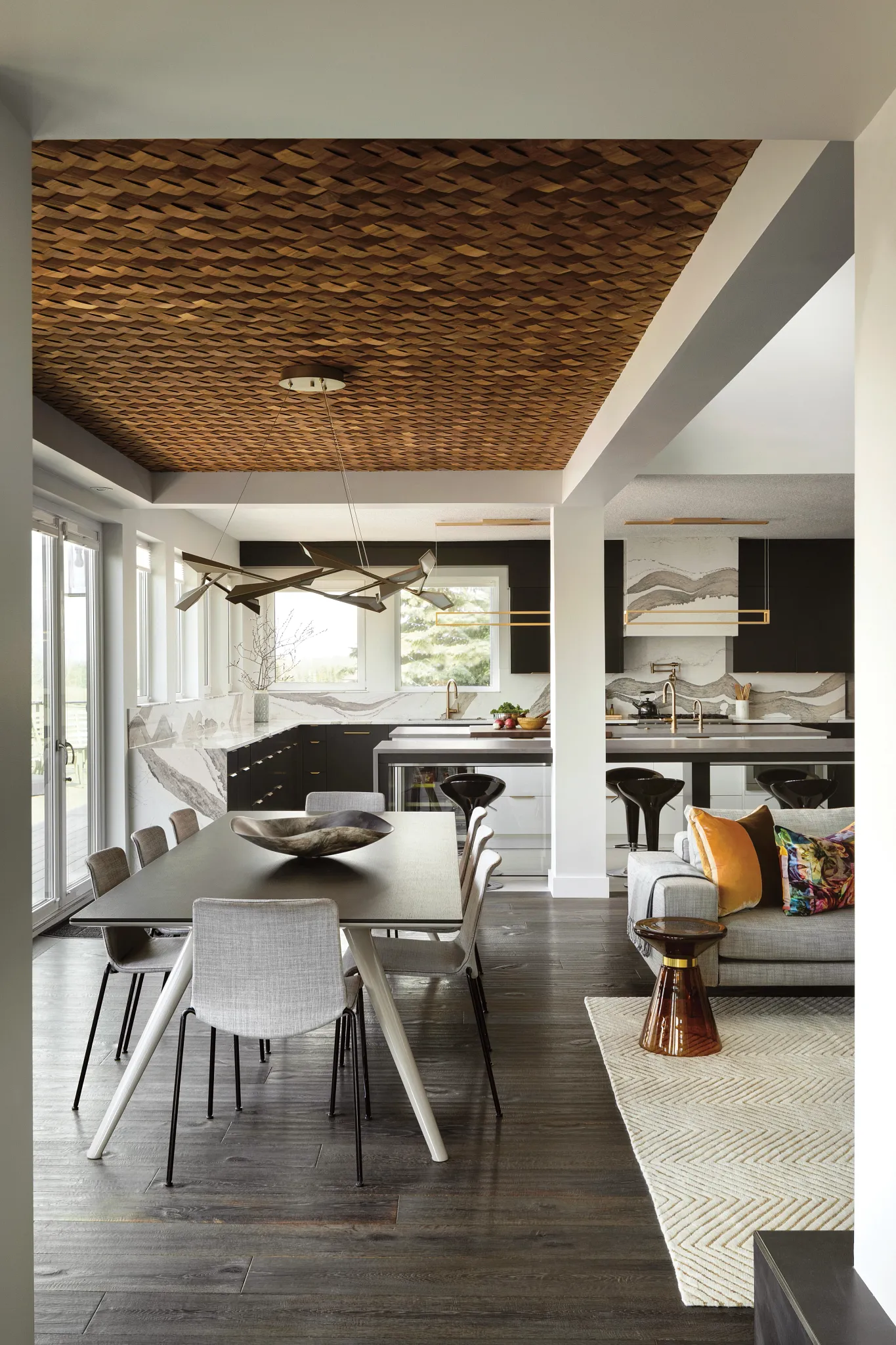 A stylish mix of texture and color add dimension to design. Cambria designs shown: CARRICK and SKARA BRAE.
That important early work is essential to happy clients, the designer says. But so are the steps that come at the very end of a project, after the plaster dust has cleared and Charest puts all the finishing touches in place. "It's often the styling that makes a house feel like home," she says. "It's pulling it all together with furnishings and rugs and artwork and accessories and lighting. You can have the most beautiful new cabinets or countertops or flooring, but if you don't finish the styling it will never look great."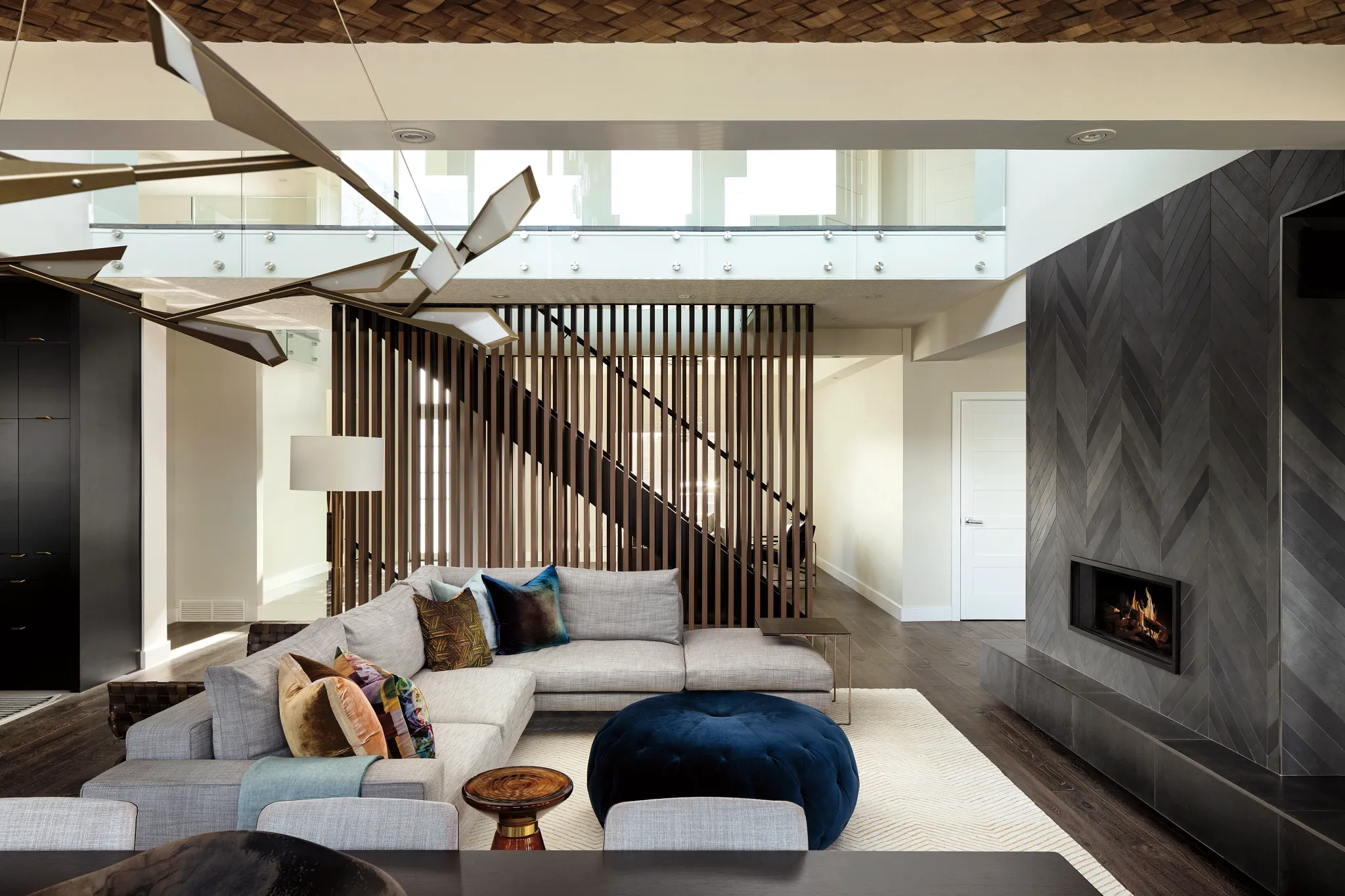 Furnishings, rugs, artwork, and accessories, as well as lighting are the finishing touches that elevate a space from basic to beautiful.
Case in point: the sprawling contemporary home in the Bearspaw area, northwest of Calgary, Alberta, which Charest updated after a previous, unsatisfactory remodel. "We had finished the work—all the big elements like the cabinets and surfaces, the light fixtures were in place. And the client was really happy with everything we'd done. But it was after we styled the rooms with rugs and pillows and accents for our portfolio photos that she really fell in love—she ended up buying everything we'd brought in. Those final touches bring a space to life."
See this featured home in Cambria Style Magazine.