Take a Tour of This Atlanta-Area Sustainable Wellness Retreat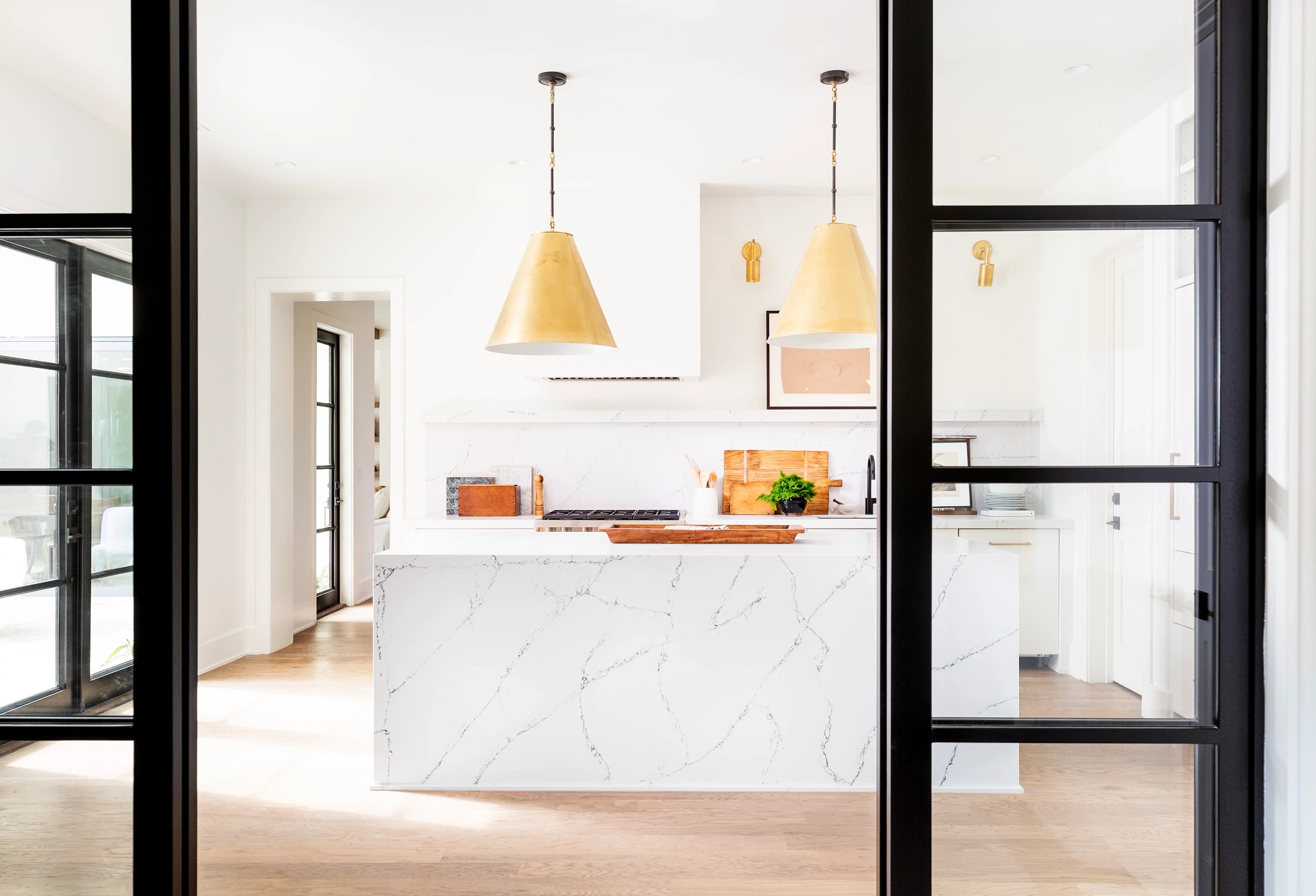 In honor of Earth Day, we are sharing a glimpse inside the 3,000-square-foot Portal Wellness Retreat at Serenbe, an award-wining integrated biophilic community located on 1,400 acres in rural Georgia. Cambria is highlighted throughout Portal and is the only surface provider used on the property.
Founded by couple Steve Nygren and Marie Lupo Nygren, the duo relocated to the Serenbe property full time in 1994 with their three daughters and, a decade later, built the first house within the Serenbe community. Now, Serenbe houses more than 650 residents, all of whom believe in the importance of protecting the stunning land within what is known as Chattahoochee Hill Country.
The goal? To connect people to nature and to each other.
Inspired by The Ashram in Topanga Canyon, California, Steve later created the Serenbe Portal Wellness Retreat, a place "that could feel like a respite from civilization but also sit in the middle of our village," he says to Naturally, Danny Seo magazine, the media sponsor of Portal. "The idea was to prove you could integrate wellness in the middle of everyday life."
The way Serenbe is laid out is inspired by the idea of traditional English villages. Buildings are set within the natural landscape to minimize disruption and to maximize green space. And throughout the community are myriad commercial-like destinations to nourish mind, body, and spirit (think arts, agriculture, health, play, and education).
Designed by architect Steve Dray of Serenbe Planning & Design and interior designer Rebecca Cartwright, the Serenbe community features an eight-room spa, yoga, and Pilates studio, and farm-to-table restaurants. The space is designed to pay homage to the outside world, as well as allegiance to sustainable design.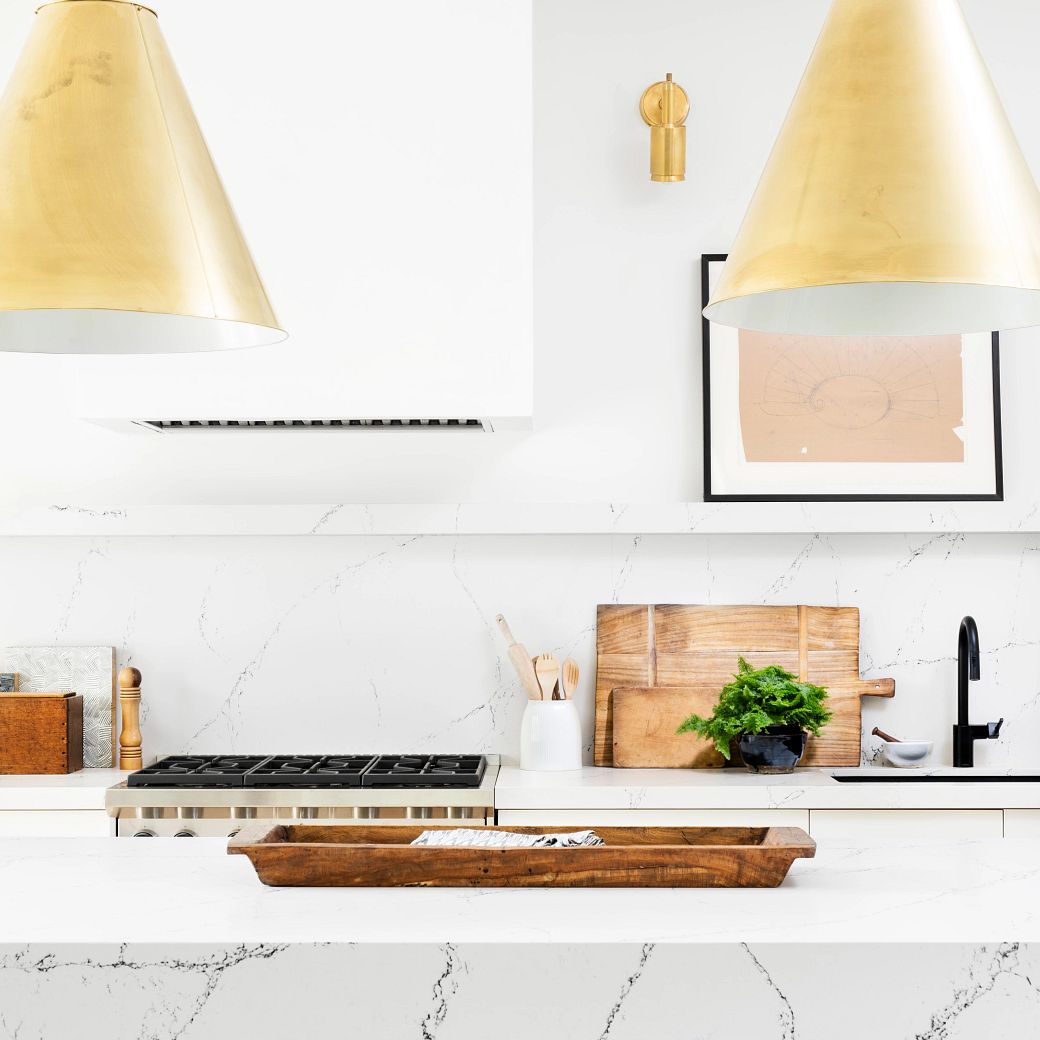 Brass pendants by Visual Comfort lend a touch of warmth to this kitchen, which also features a Cambria Archdale Matte™ waterfall island.
"The idea was to create a serene space," says Cartwright to Naturally, Danny Seo magazine of the interiors. "I used a lot of white to create continuity from the outside in."
She used a neutral palette throughout Portal, balancing contemporary elements with organic materials. In the kitchen, Cambria surfaces lend the former, while hand-forged antique brass and handmade cutting boards add the latter. To add that extra soul and patina, Cartwright placed the cutting boards atop Cambria Archdale Matte countertops.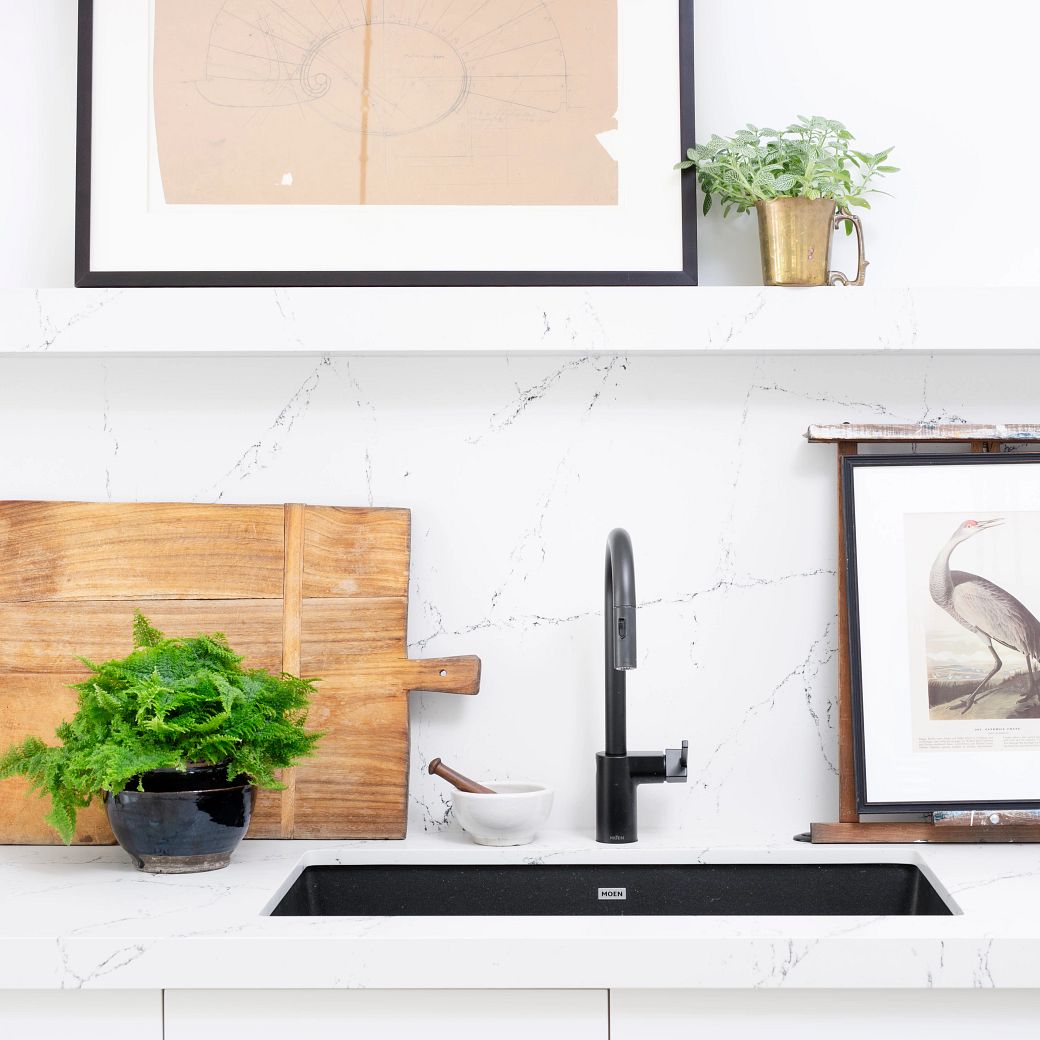 Cartwright created continuity by repeating Cambria Archdale Matte on the countertops, backsplash, and open shelving, which serves as a place to prop artwork.
For Cambria, like Serenbe, protecting the environment is second nature. Cambria acquired its own quartz mine, which yields some of the highest-quality quartz found on Earth. The mine possesses a quartz supply sustainable for hundreds of years.
By mining quartz particles through crushed stone, versus extracting full slabs from the Earth, Cambria is able to leave a smaller, greener footprint, because it allows for a better yield per extraction and has less waste. And, to minimize disruption to the environment, mining sites are backfilled and the land restored after the quartz is extracted.
Ownership of the mine ensures Cambria's continuous access to some of the purest-quality quartz with a rare level of depth and clarity. Cambria is in full control of every step of the process, including meticulous quartz procurement, inspection, and quality checks at the mine itself. The newfound opportunity to handpick the perfect quartz at the mine will influence the innovation seen in future Cambria designs.
And Cambria quartz surfaces are listed as Health Product Declaration Collaborative (HPD) v2.1 and Living Building Challenge compliant. Cambria also proudly participates in the Declare program and in mindful MATERIALS. Cambria takes pride in ensuring responsible environmental stewardship of this unique resource.
For more on Cambria's sustainability efforts, visit here.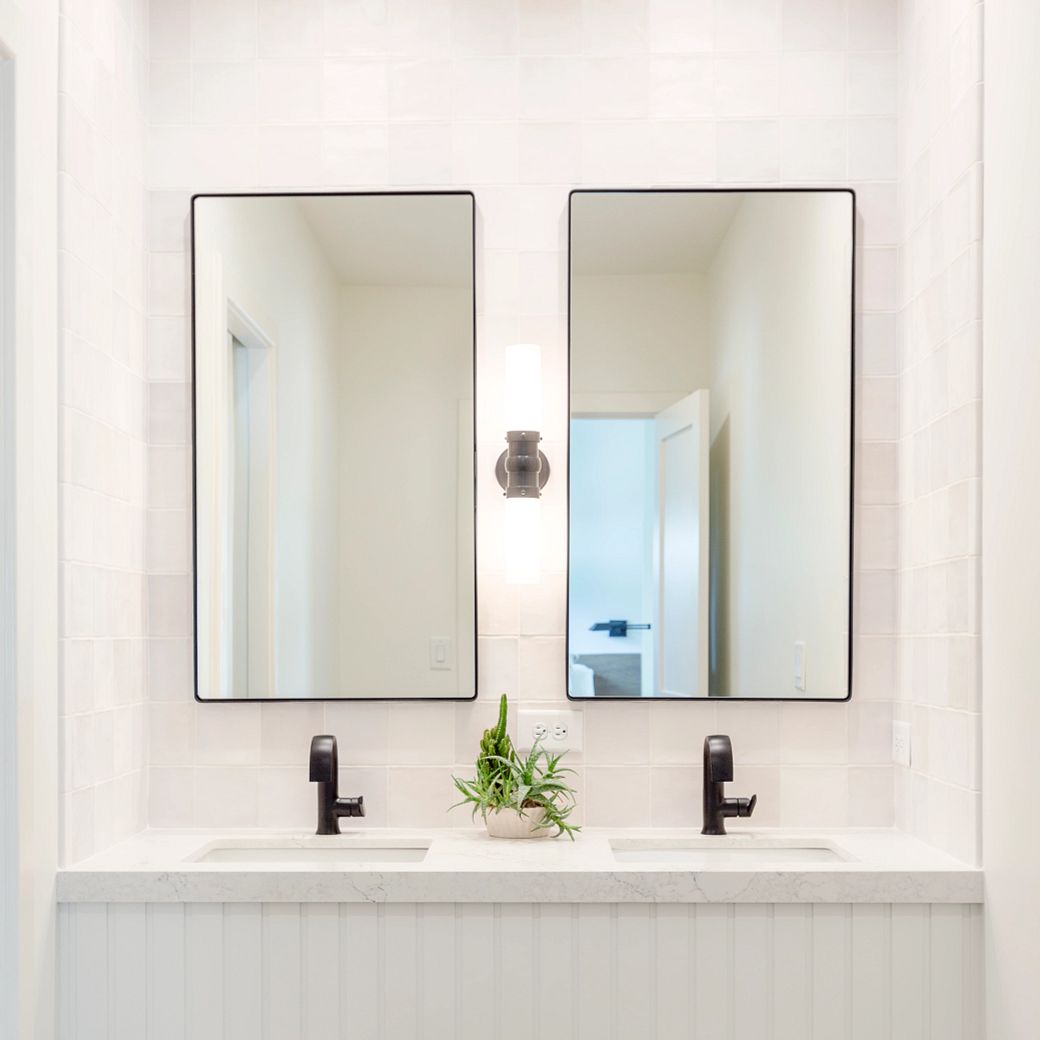 In the Portal bathrooms, Cambria Sutherland Matte™ countertops keep the design feeling fresh and airy.
"And Cambria is an amazing product that doesn't stain or chip like marble does," says Cartwright to Naturally, Danny Seo magazine. Cambria achieves the look of marble without the frustrations. For more on Cambria versus marble countertops, visit here.
"When you stand on the terrace of Portal, you have this sense that you're part of a larger ecosystem," says Steve Nygren to Naturally, Danny Seo magazine. "You feel nature is alive and this place is just a window into it."
Get the Look
Follow Cambria on social media with #MyCambria for more standout designs.
For more information on Cambria, including performance data, product specifications, and certifications, see our Professional Resources.
Interested in creating a showstopping design project with Cambria? Buy a sample, find a dealer, or call 1-866-CAMBRIA (1-866-226-2742) to be connected with a market representative in your region. Or visit our website to set up a Cambria consultation.