Approachable Luxury
Design elements we love inside fashion designer Rebecca Minkoff's renovated Brooklyn apartment
Written by Cambria USA
Photography by Claire Esparros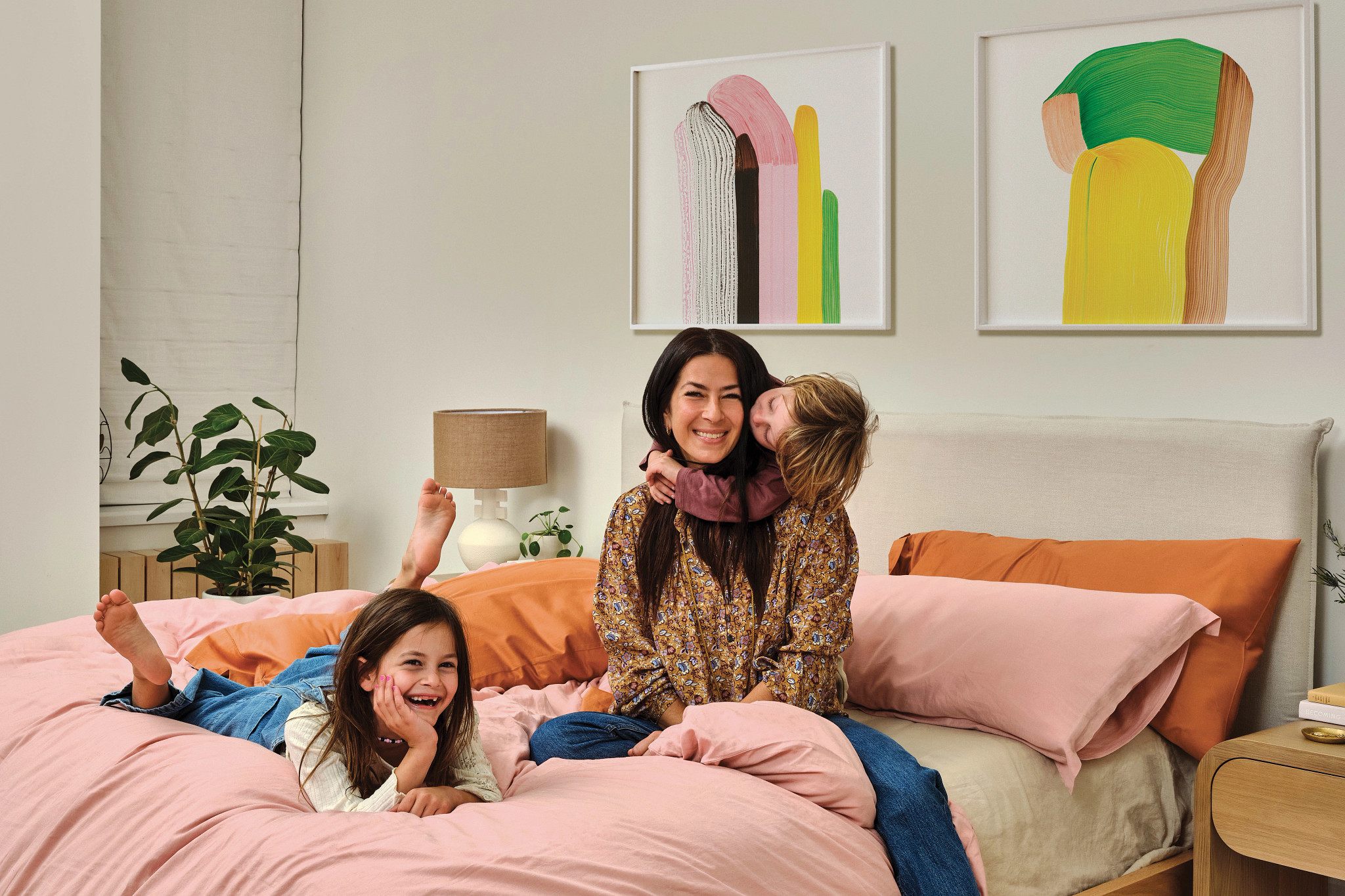 Cambria Style's Summer 2022 issue shined a spotlight on fashion designer Rebecca Minkoff's Brooklyn home in a feature called Fashion Forward. The story displays Minkoff's appreciation for beauty and quality that clearly transcends her flair for designer fashion into home décor. Each carefully chosen element throughout this home, from the Cambria kitchen countertops to the furnishings and artwork, combine a luxury aesthetic with a welcoming "make yourself at home" vibe.
Included among the delightful design choices are items from Minkoff's brand new Home Collection, REBECCA MINKOFF HOME. In solid colors created for color blocking, Minkoff's line of bedding is made with eco-conscious materials for consumers who value both elevated design alongside sustainability. The muted monochromatic tones of the bamboo/linen sheets in colors like turmeric and terracotta invite pops of additional accents via duvets, throw pillows, rugs, and artwork, the combination of which should help make your bedroom an inviting sanctuary, a respite from the world. In Architectural Digest, Minkoff says, "The bedroom used to just be a place to sleep, but it's no longer something to come home to. It's now a sacred place of serenity where work stops, and I can turn off."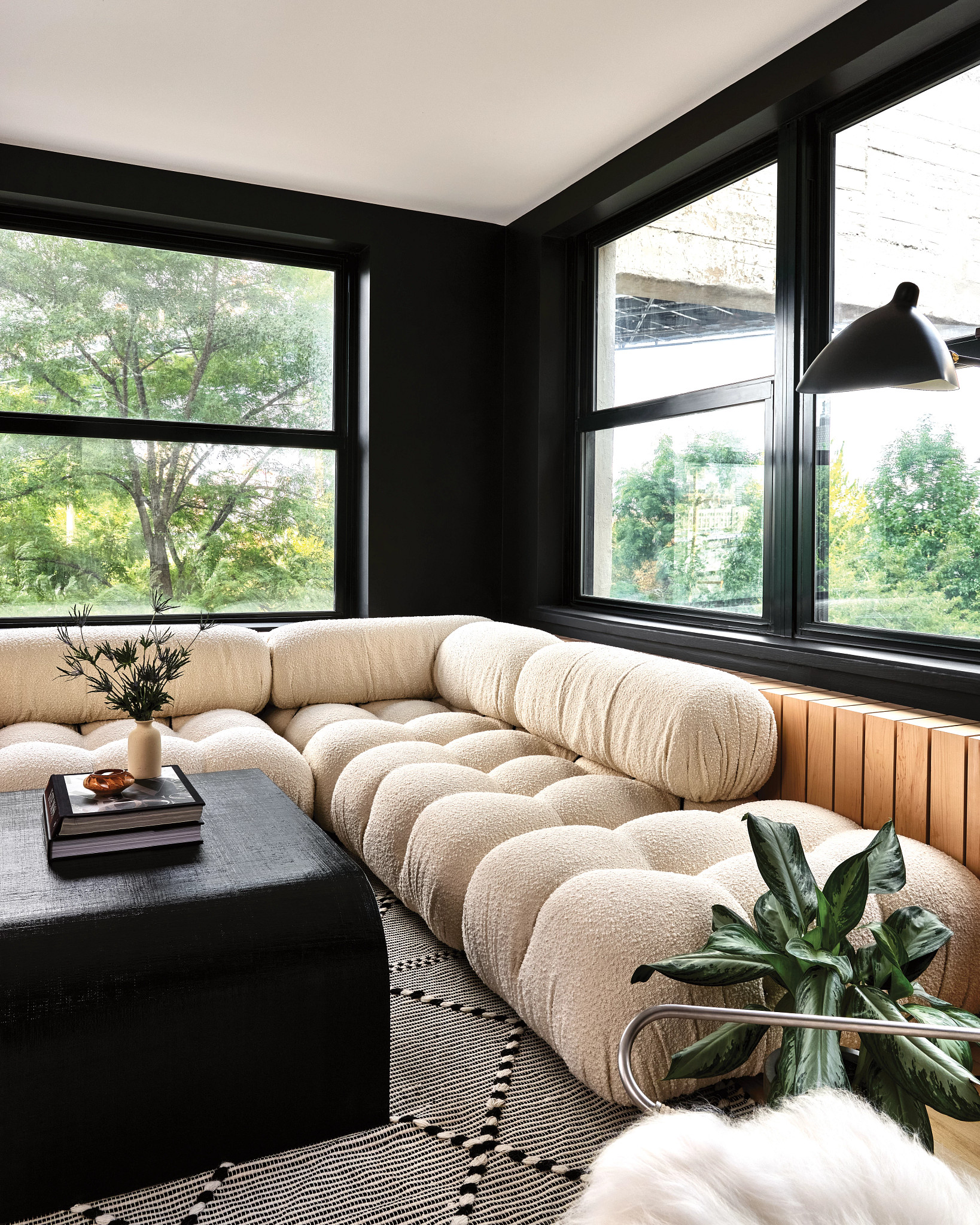 The comfy yet chic Camaleonda sofa was first designed by Italian architect Mario Bellini in the 1970s.
Glide into Minkoff's living area and you'll encounter a Mario Bellini sofa that we're in love with. Vogue calls Bellini's Camaleonda the sofa you're seeing everywhere on Instagram, and we can see why. The design was recently re-released by B&B ITALIA after first being introduced nearly 50 years ago. Said by Bellini to combine a chameleon's ability to adapt to its environment with waves of movement, this sofa looks to us like sections of clouds beckoning us to recline upon their opulence.
The original Camaleonda was produced only briefly and quickly became a collector's item. Now that it's available again, the demand from those with taste for impeccable design may have also been influenced by the pandemic's impetus toward a shared desire for at-home luxury and comfort. Whatever the reasons for this retro-inspired sofa to become a staple, we're here for it.