Alfresco Inspired Décor Picks
Selections for making the most of the outdoors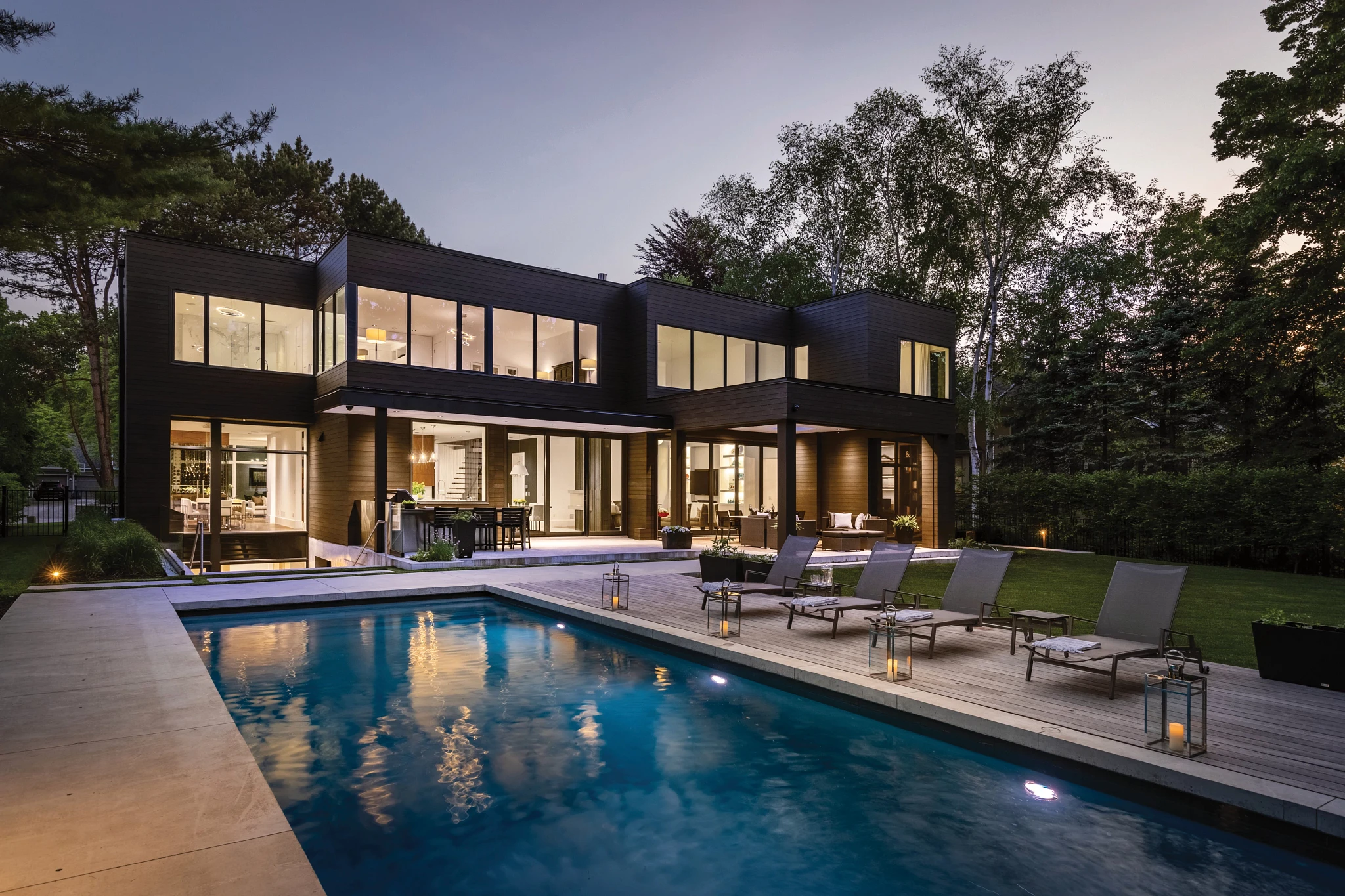 Photograph by Matthew Young.
More than ever, a desire for sanctuary spaces means blurring the lines between indoor and outdoor living. Resort-style furnishings on your at-home patio or at your vacation get-away need to be inviting, stylish, and comfortable, as well as able to endure the elements. That makes the loungers from GLOSTER'S Metz collection in Cambria Style's"Layered Living" feature a perfect poolside pick. The practical, powder-coated aluminum frames with comfortable sling seating are just the right understated element for this contemporary-styled home.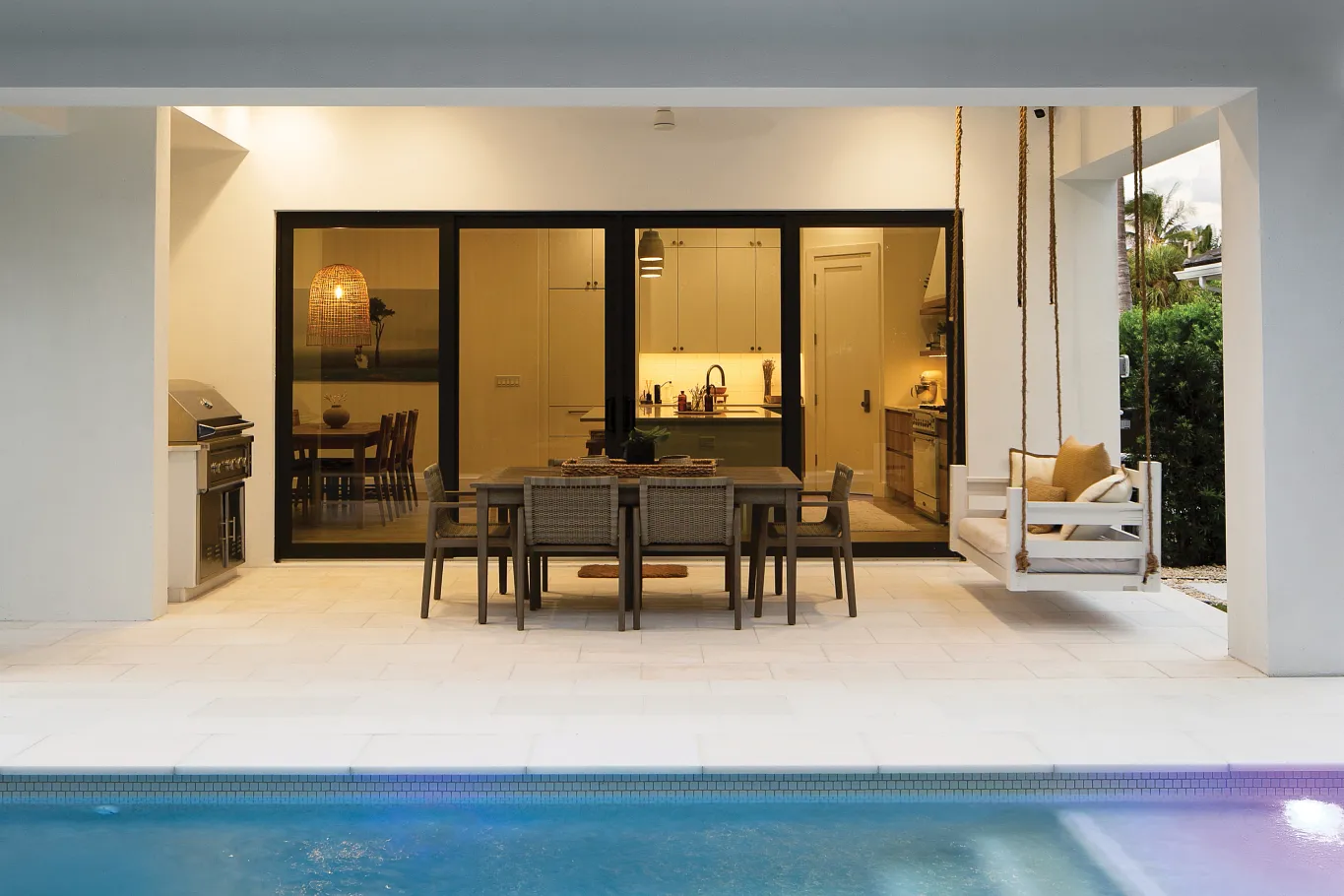 Photograph by Shelby Cooper.
Make the most of the warm weather by creating a cozy nook to relax, read, or take a restful nap outside. Porch swings from country scenes in nostalgic movies have been modernized to a level of luxury expected as part of today's outdoor oases. This poolside swing bed from LOWCOUNTRY ORIGINALS shown in Cambria Style's "Naturally Modern" story is a timeless, handcrafted piece that gives a nod to the home's organic elegance. A swing bed beckons you to slow down and stress less—a quintessential summer vibe that endures even in cooler weather when you add textured pillows and a soft throw.
Don't just dash indoors for a drink or a bathroom break when enjoying your poolside patio. Create a seamless outdoor/indoor transition that makes every step an elevated experience. The pool bar and bathroom designed for the KIPS BAY DECORATOR SHOW HOUSE DALLAS by TRACI CONNELL and featured in Cambria Style's "Raising the Bar" story is a glamorous space befitting the setting. Every detail makes you want to stop and stay awhile. We especially love the textured, whimsical wallpaper from ARTE, a passionate designer of sophisticated wall coverings. This Wonderwood Cinnamon panoramic depicts a fairy tale hunting scene that includes dogs, deer, cranes, and trees that look as if they're from an enchanted forest. Most intriguing, it's printed on soft imitation fur that makes the room not only feel cozy, but actually "feels" cozy.
You can feel inspired by nature even when you're inside. Organic shapes and environmental patterns help set a mood that can be as soothing as a picnic in a park. The sofa, chairs, cocktail tables, and bar stools designed by ROCHE BOBOIS in patterns by Christian Lacroix for an ALICE TULLY HALL salon space in New York City, and featured in Cambria Style, have undulating curves found in nature and patterns with pops of color along with a touch of whimsy. Think botanical meets modern and you can create a space that is elegant without seeming fussy.