BRITTANICCA™ QUARTZ DESIGNS BY CAMBRIA
Brittanicca quartz designs offer intriguing movement, rich patterns, and confident yet classic beauty. With distinct tones, depth, and dimension, each design packs a punch of personality that can accommodate a range of design tastes. Speak to your taste and curate your space with the bold yet refined Brittanicca designs—the possibilities are endless.
If you're ready to immerse yourself in a world of Brittanicca beauty, be sure to explore the pages of our Brittanicca inspiration book—where details and design pairings show you how to bring your space to life.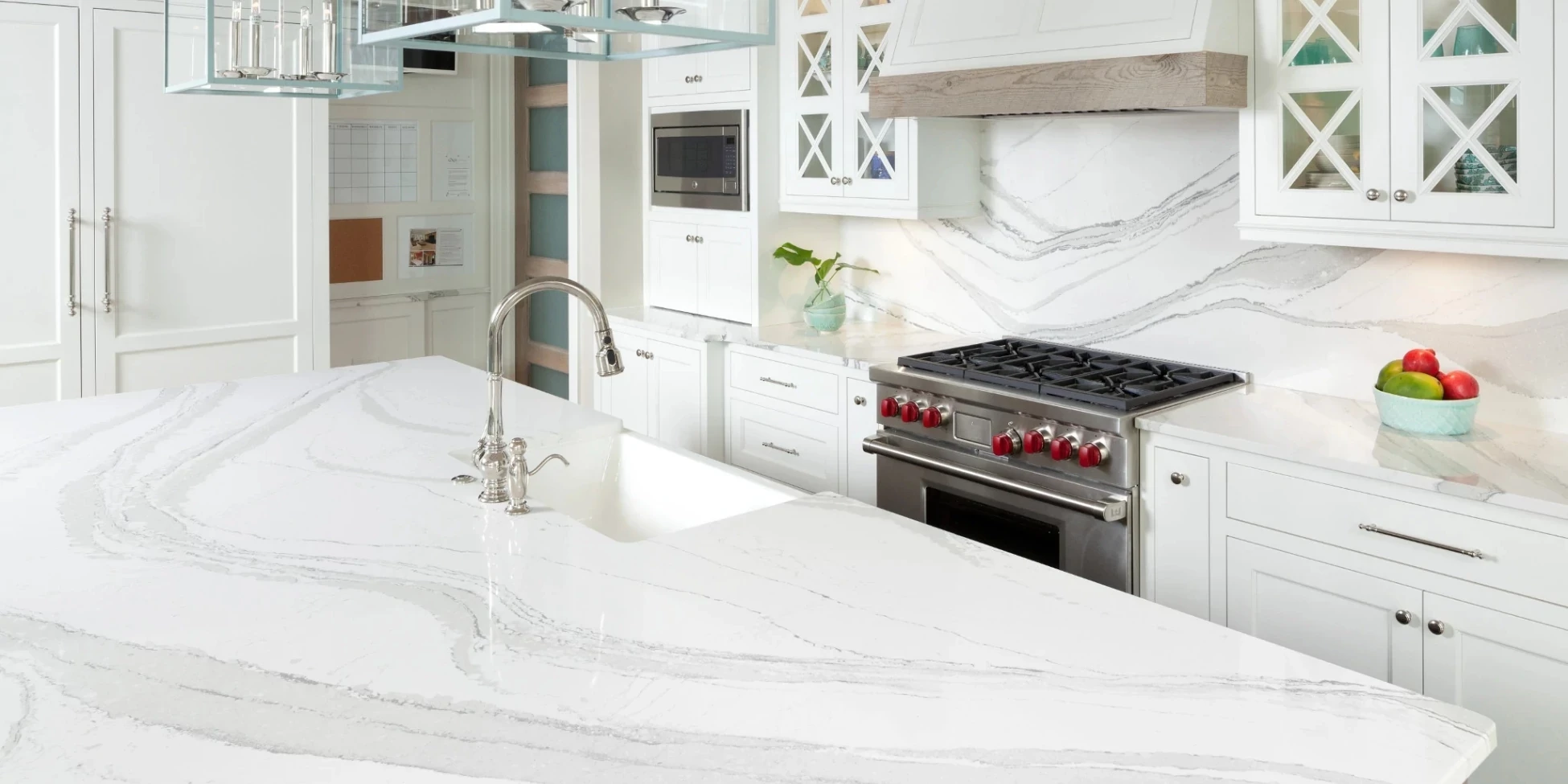 BRITTANICCA
Brittanicca offers the classic beauty of a white quartz countertop design but with ultra-refined details that amp up the luxury, including sweeping gray veins and charcoal specks.
BRITTANICCA WARM
This trend-forward quartz design features warm, translucent gray veins set against a warm white background, offering unique depth and soothing, sophisticated hues.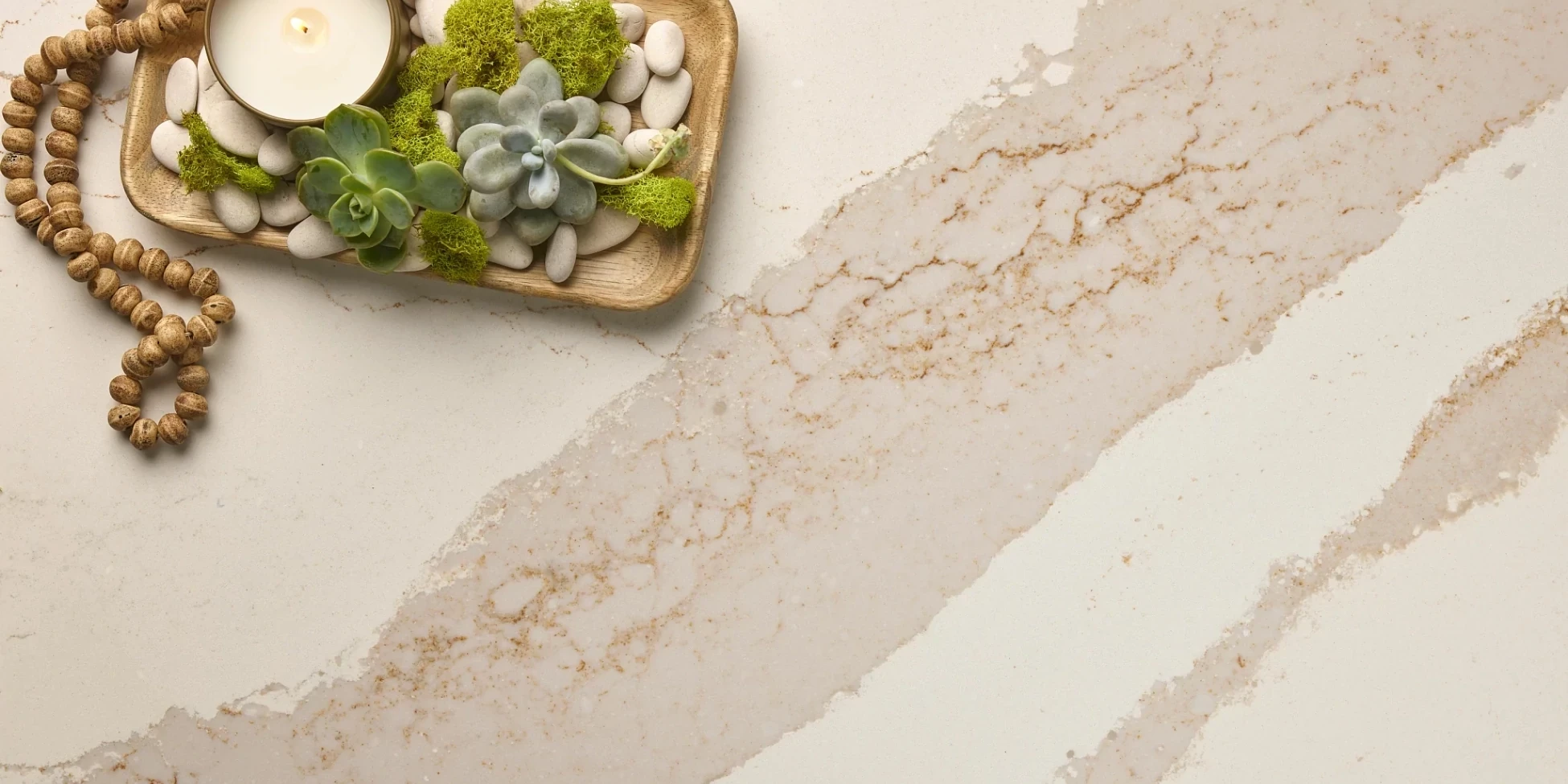 BRITTANICCA GOLD COOL
Cool earth tones make a splash in this grand quartz design, where a blend of copper gold, gray, and beige veining course across a cool, crisp white background.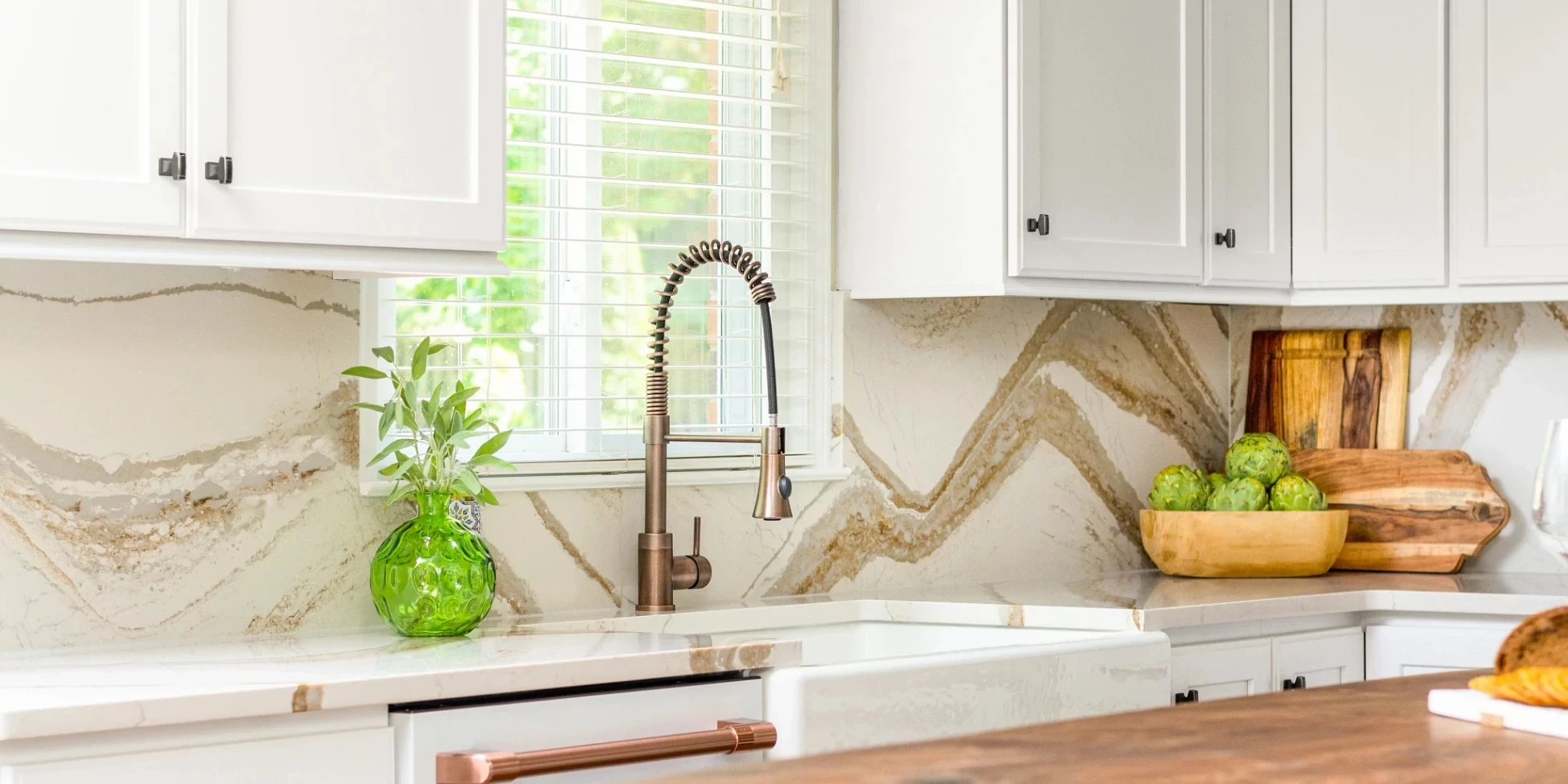 BRITTANICCA GOLD WARM
Capturing the best of tone-on-tone beauty, Brittanicca Gold Warm features multihued veining, wisps of warm earth tones, and a warm, white background.