CAMBRIA BERKSHIRE™ QUARTZ COUNTERTOPS
Tactile, tantalizing, and transformative, the revolutionary Berkshire designs feature never-before-seen alloy veining—perfect for those who crave bold design details and a high-end appeal. From luxurious alloy sheens to tasteful, touchable textures, the unexpected elements of these surfaces are what makes them unique. Set new trends and make a statement with these anything-but-ordinary designs.
Further experience the beauty of the Berkshire palette by ordering a sample or finding a dealer near you.
Why choose the Berkshire palette?
Standout details continue to be the differentiator between expected and extraordinary design. With their rich and regal alloy veining, the Berkshire designs make a statement while still offering the classic elegance of a rich, white quartz countertop. If you're looking to instantly infuse your space with transformative yet timeless design elements, the Berkshire palette delivers that—and more.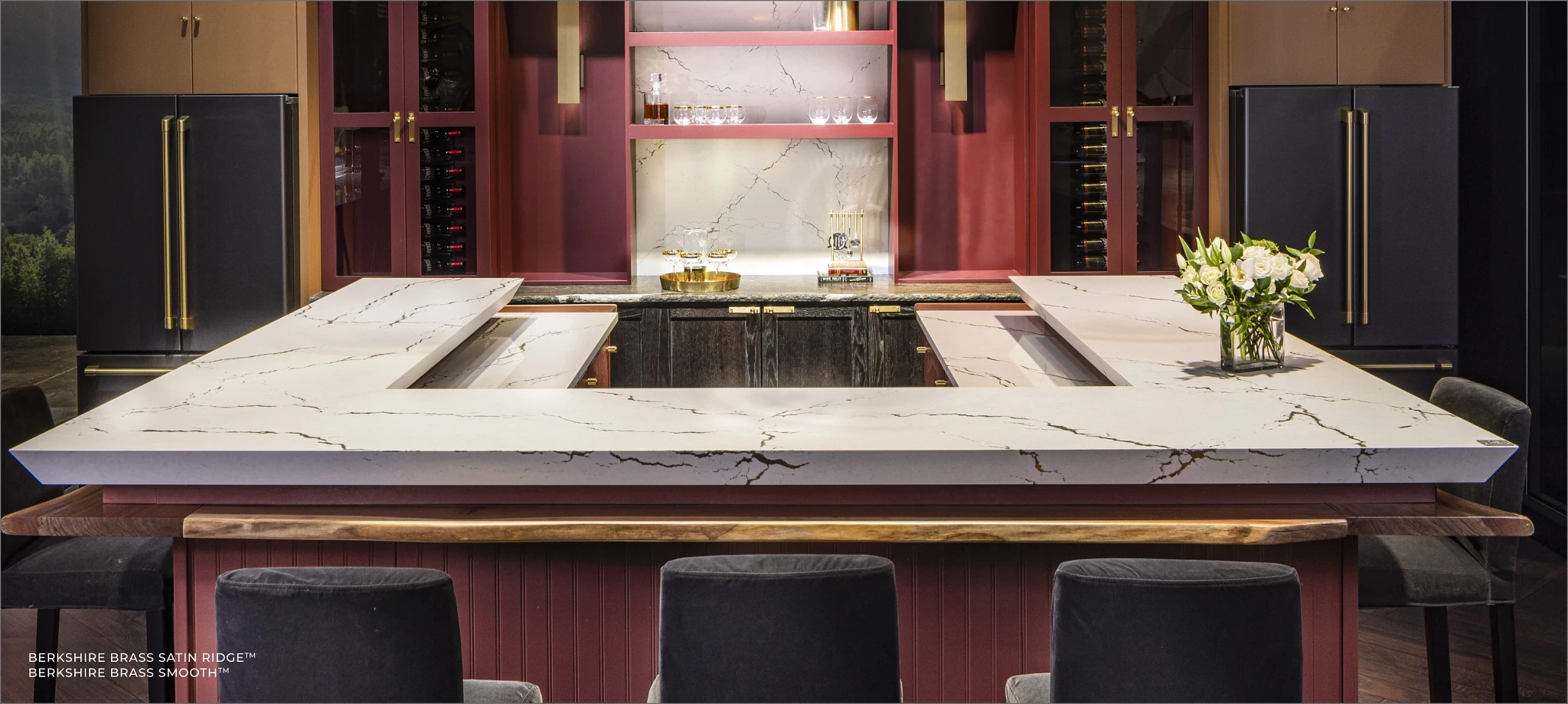 BERKSHIRE BRASS™ DESIGNS
With flowing gilded veining and a cool white, marbled background with subtle movement, these Cambria quartz designs capture the best of modern and timeless beauty. Berkshire Brass is available in three design variations: Satin Ridge™, Sculpted, and Smooth.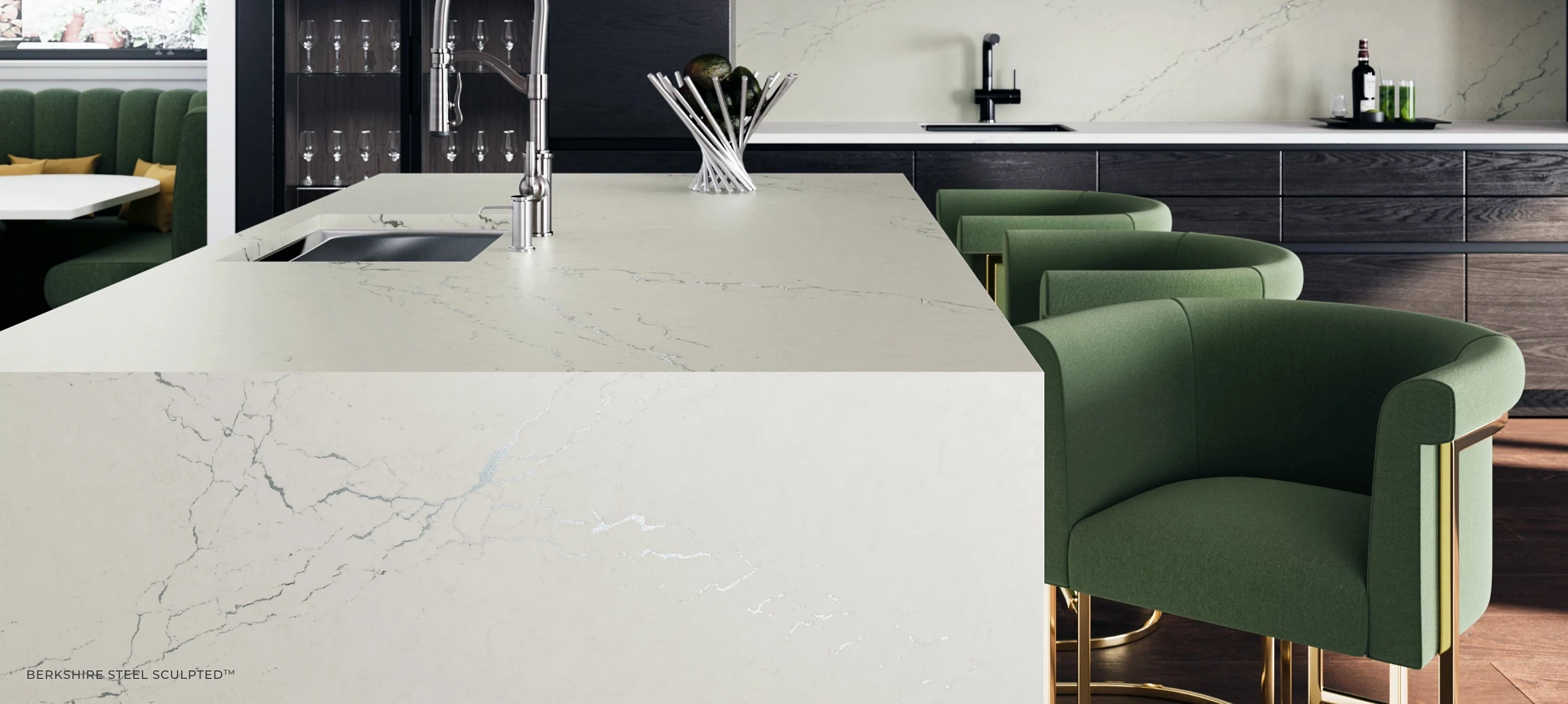 BERKSHIRE STEEL SCULPTED™
Softly textured steel veins—accompanied by delicate gray accents—jet across a warm, marbled white background, creating a tactile and modern appeal. This design takes the luxury of steel to new heights, reimagining its raw beauty by incorporating it into iconic Cambria quartz surfaces.