INTRODUCING BERKSHIRE BRASS™
With flowing gilded veining and a cool white, marbled background, the designs within the Berkshire Brass family—each with their own unique surface characteristics—capture the best of modern and timeless beauty. The veining will develop a patina over time—a quality that enhances this design's organic appeal and beauty.
INTRODUCING BERKSHIRE STEEL SCULPTED™
Softly textured steel veins—accompanied by delicate gray accents—jet across a warm, marbled white background, creating a tactile and modern appeal.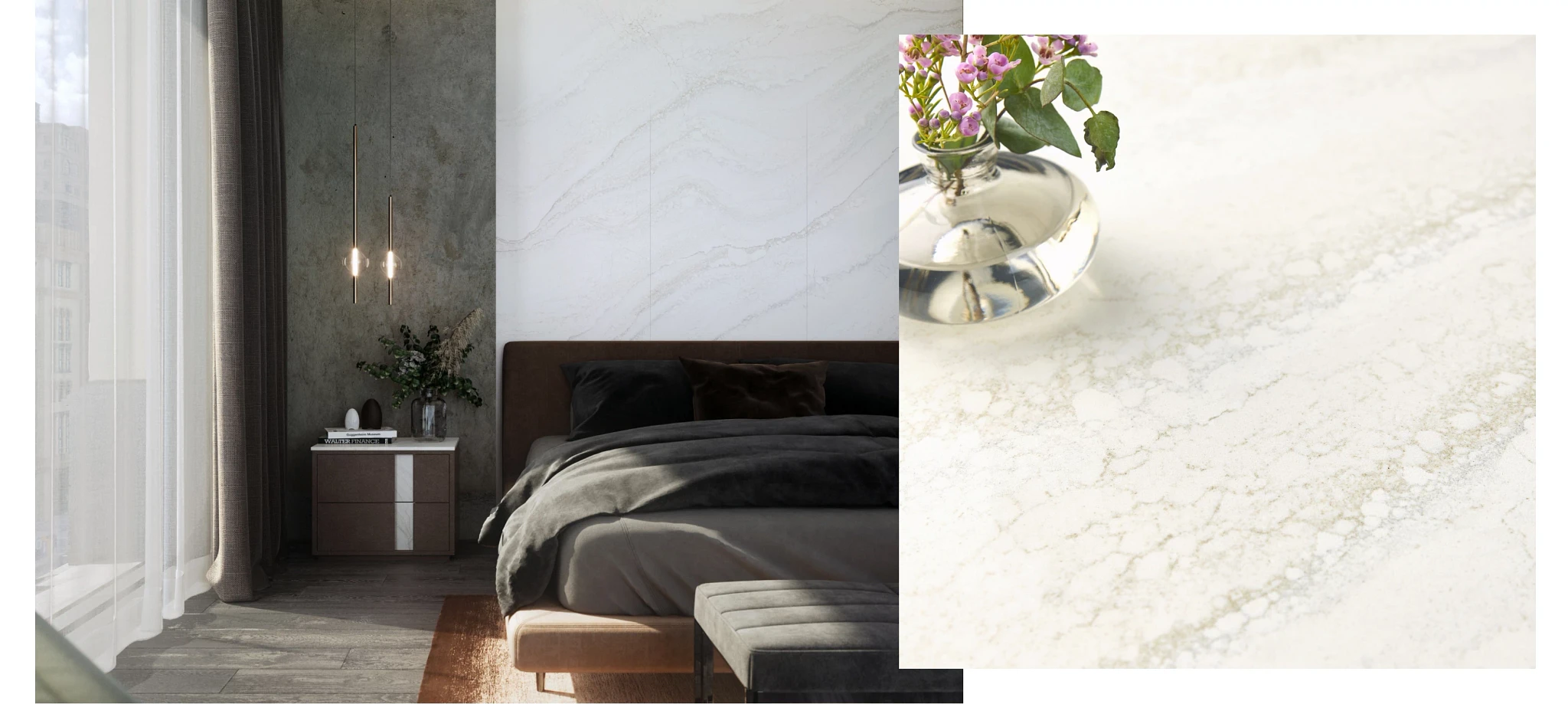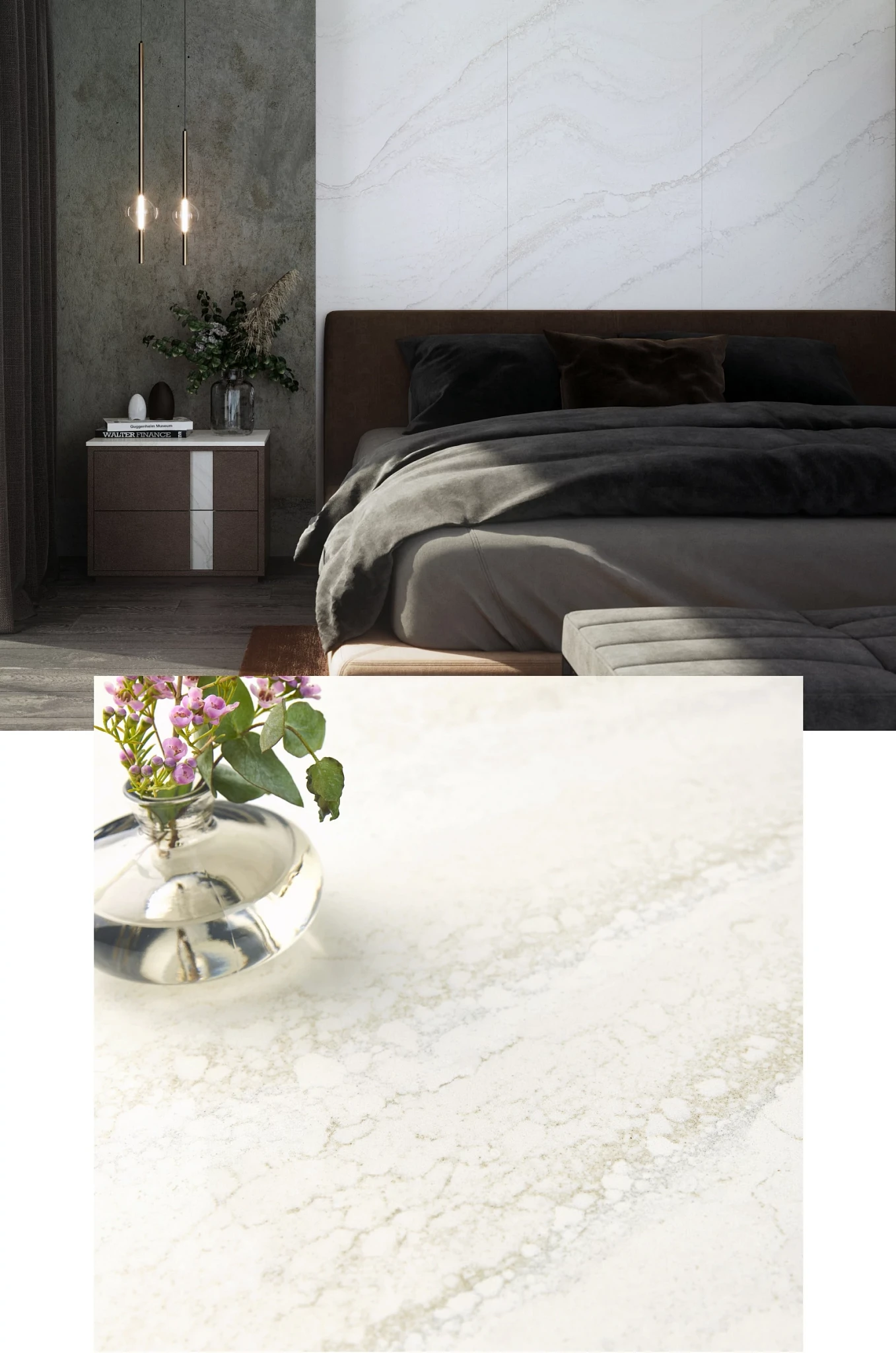 INTRODUCING EVERLEIGH™
Statement meets subtle in this movement-rich design that features cool gray and warm, sand-honey tonalities, combining the best of bold patterns and soft, tone-on-tone design.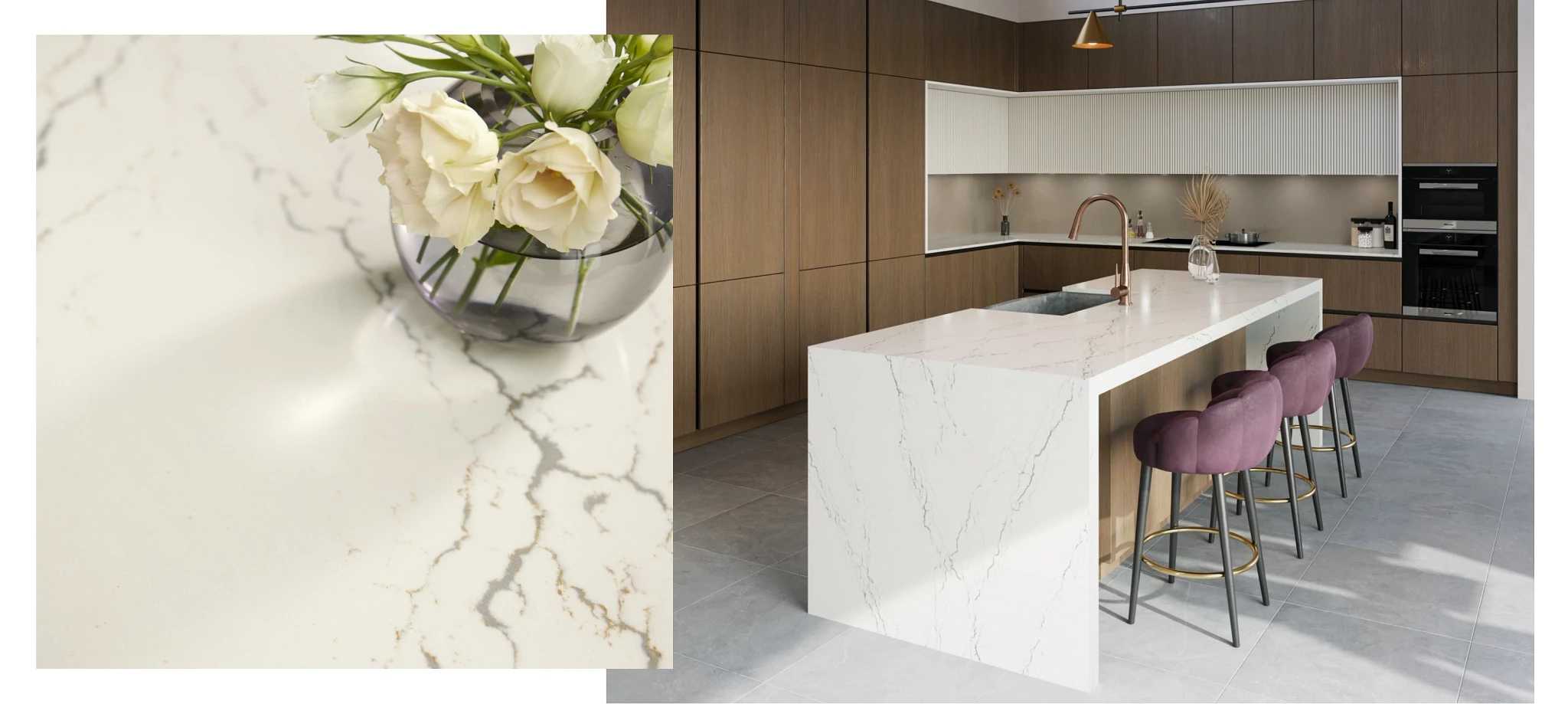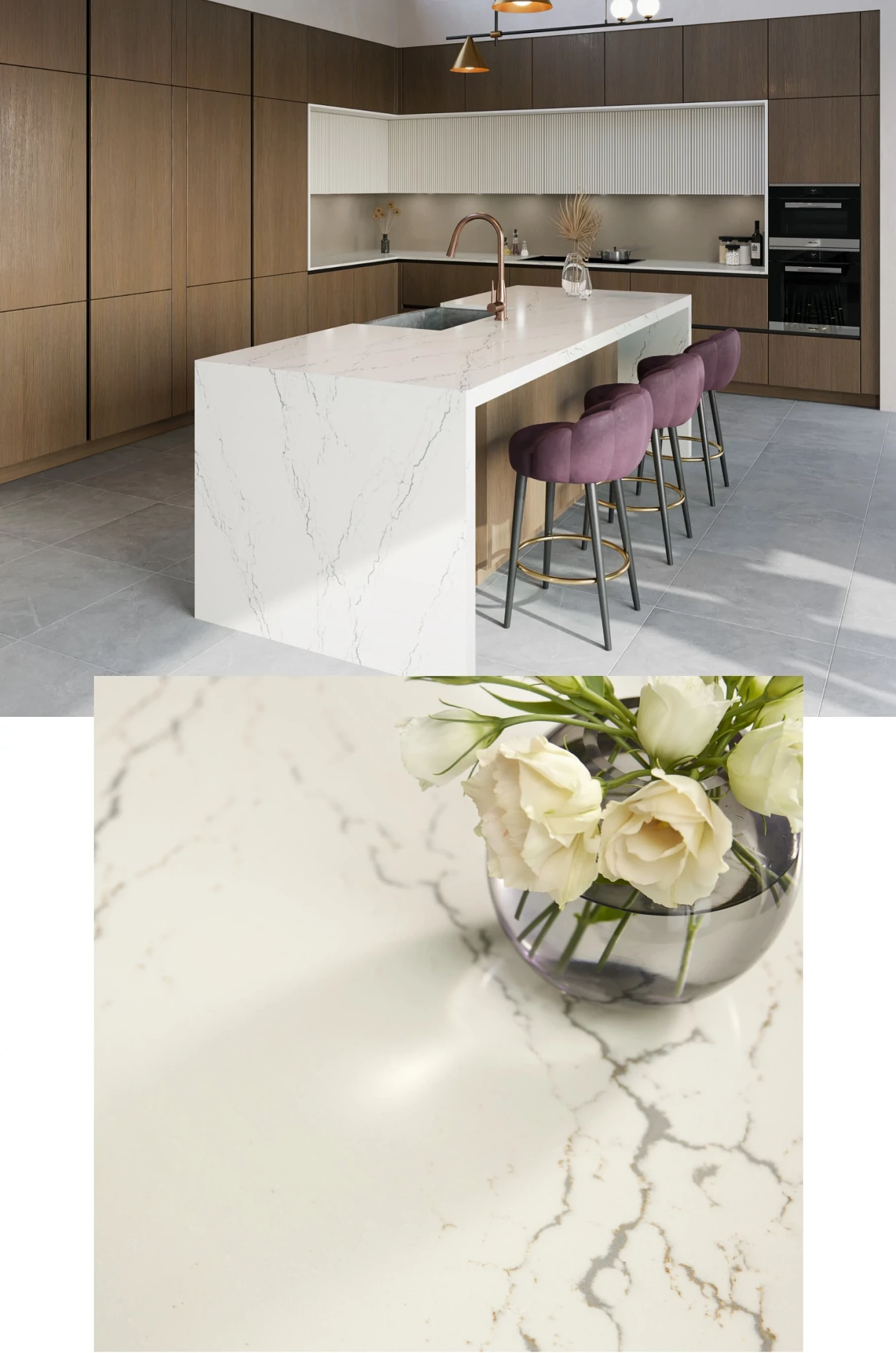 INTRODUCING ABBEY™
Playing well with both modern and traditional environments, this design's cool gray and warm gold veining makes a stunning statement against its creamy canvas.