MAKE WAVES
With stunning beauty and flawless performance, Cambria natural quartz surfaces make a lasting impression as the preferred choice for prestigious materials—without leaving a large carbon footprint.
White glove treatment from start to finish
Working with Cambria is effortless and rewarding. As experienced leaders in the quartz surface industry, we have the expertise and capabilities to handle the most demanding projects with ease. Whatever you need, we'll work closely with you from start to finish to ensure our partnership—and our product—exceeds your highest expectations.
Innovative beauty with
no limits
Using special fabrication techniques, Cambria can produce surfaces that are just 6mm thick to reduce weight while retaining unsurpassed quartz strength to resist chipping and scratching. And Cambria is extremely versatile. With a vast design palette to match any wood, trim, or décor, Cambria countertops, wall cladding, shower and tub surrounds, furniture, and more spread breathtaking beauty throughout. Select Cambria designs can even be backlit to create one-of-a-kind signature pieces.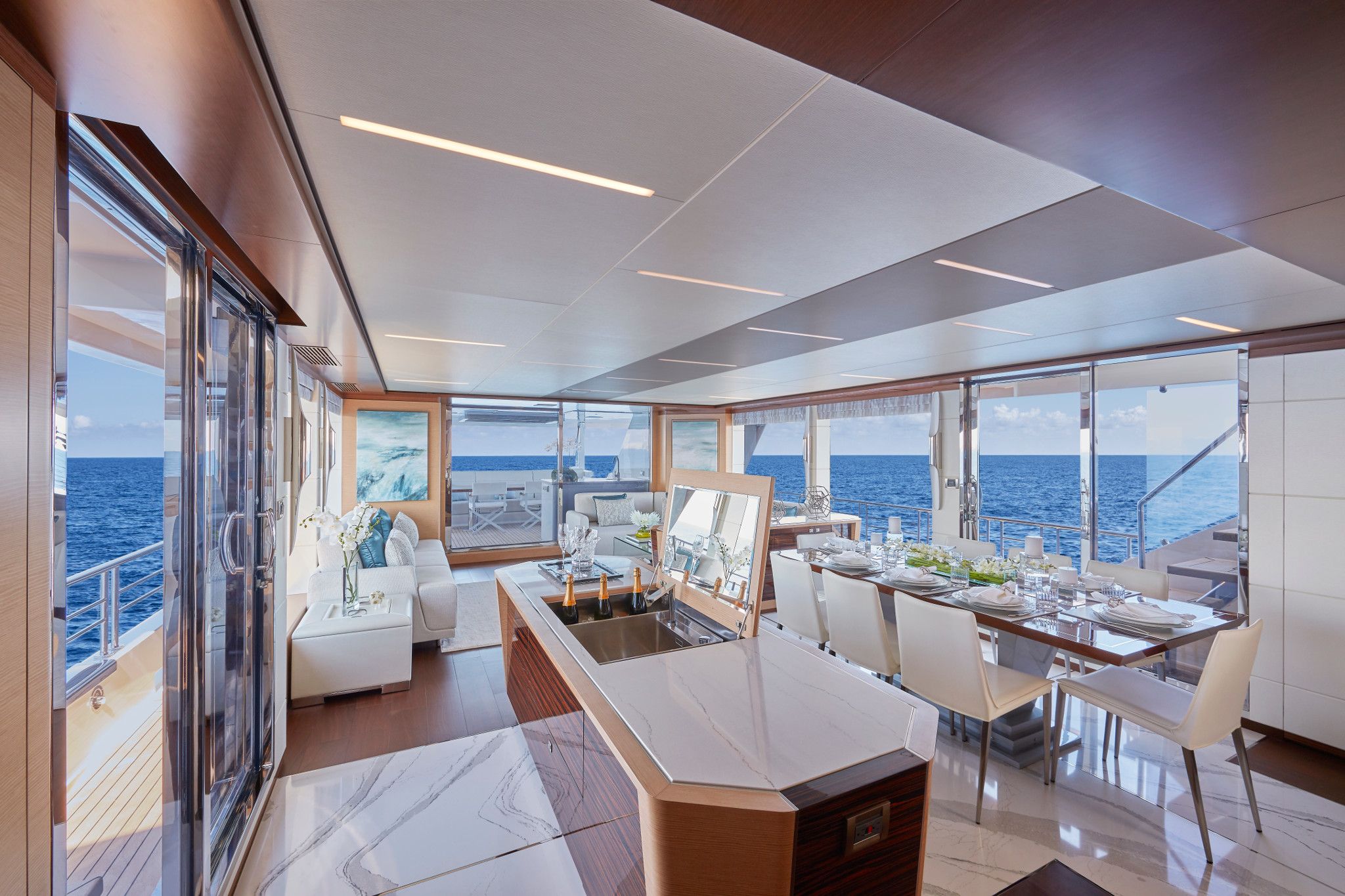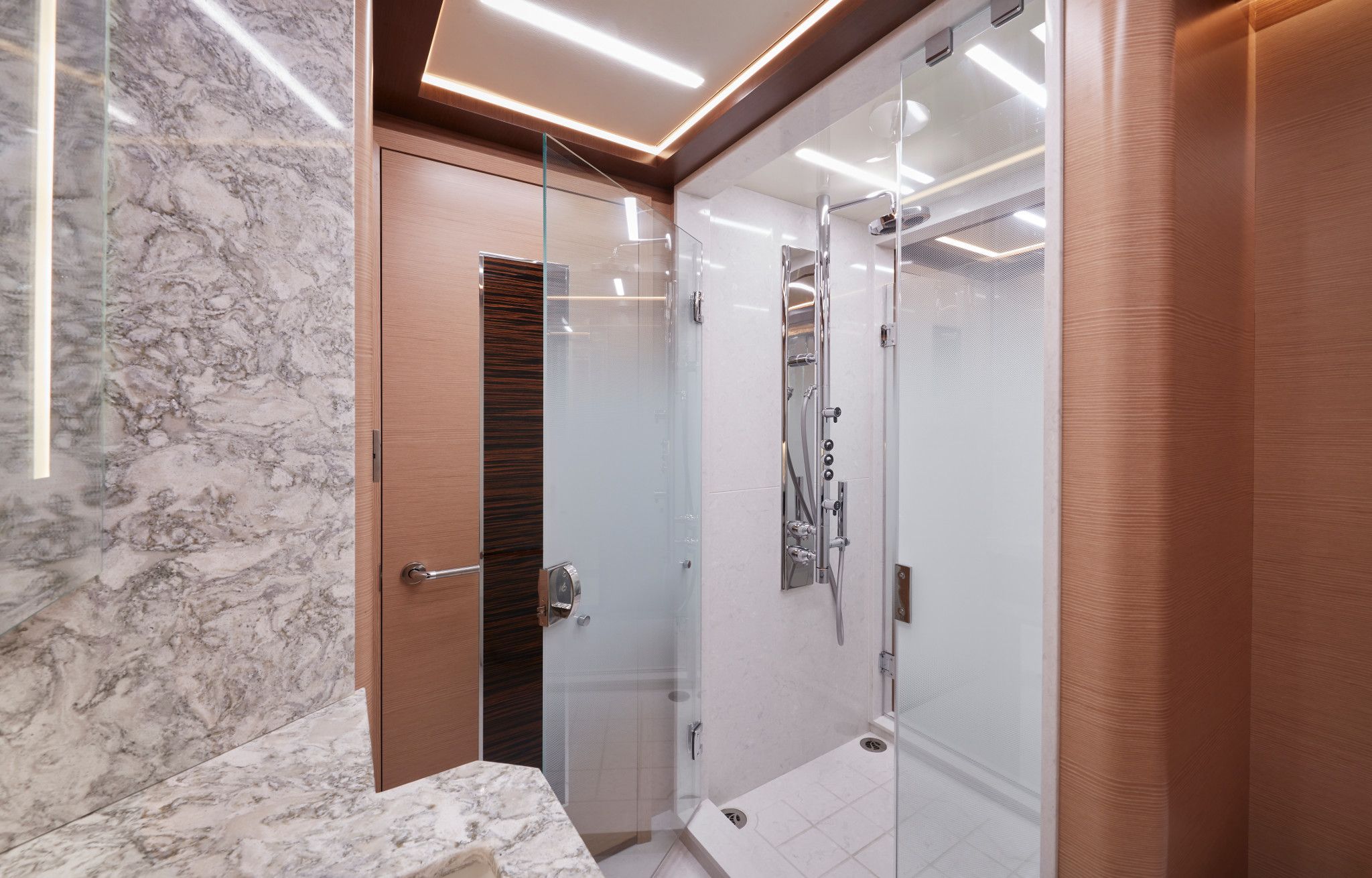 Green goes with anything
Quartz for Cambria surfaces is conscientiously acquired from our own mine and other responsible suppliers. To minimize disruption to the environment, mining sites are backfilled and the land restored after all the quartz is extracted. Our processing facility recycles and reuses everything possible, including an estimated 1.6 billion gallons of water per year. In addition, because Cambria upholds some of the highest standards of excellence in the industry, we have been awarded numerous certifications from health and sustainability focused organizations.
Imagine the possibilities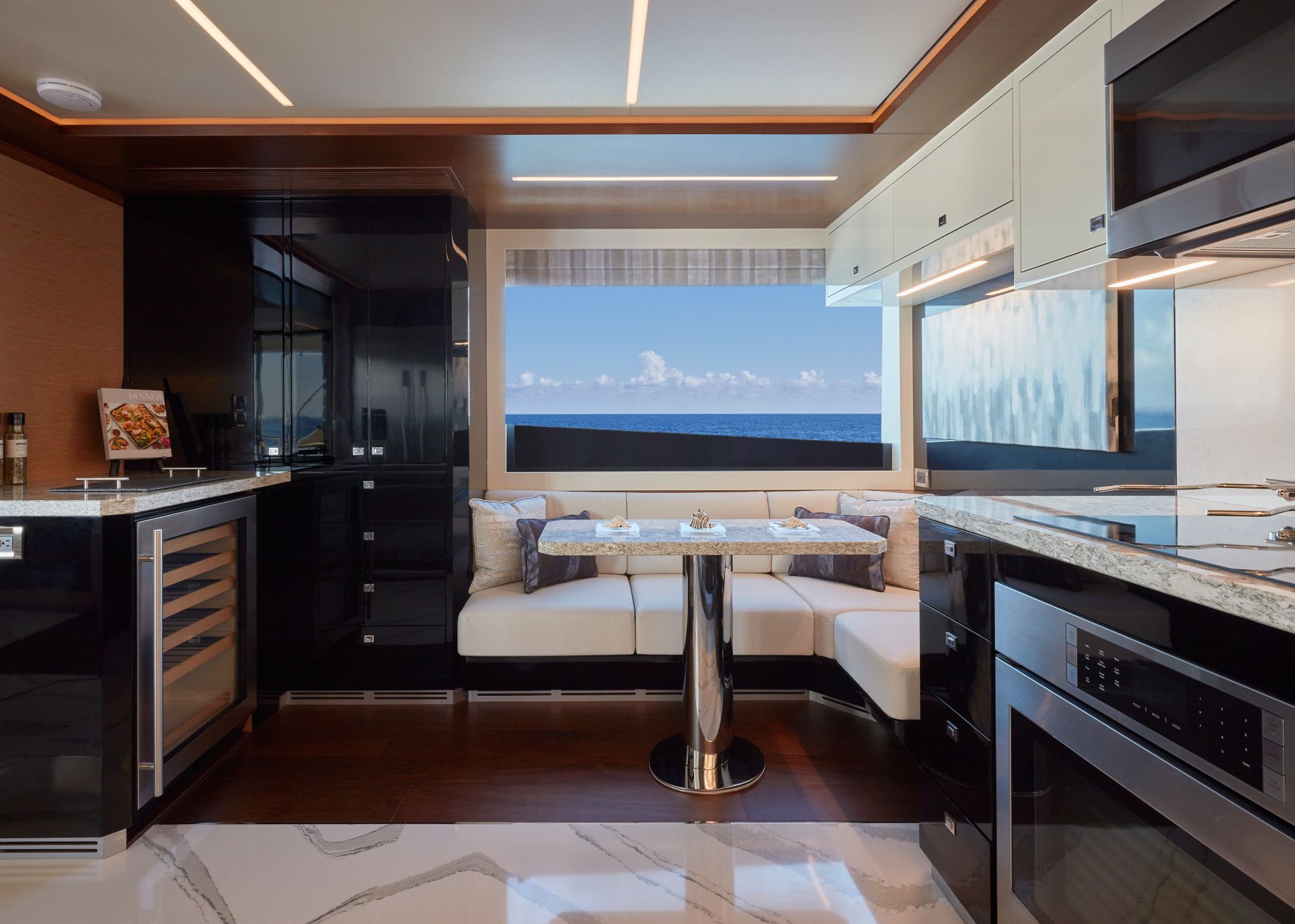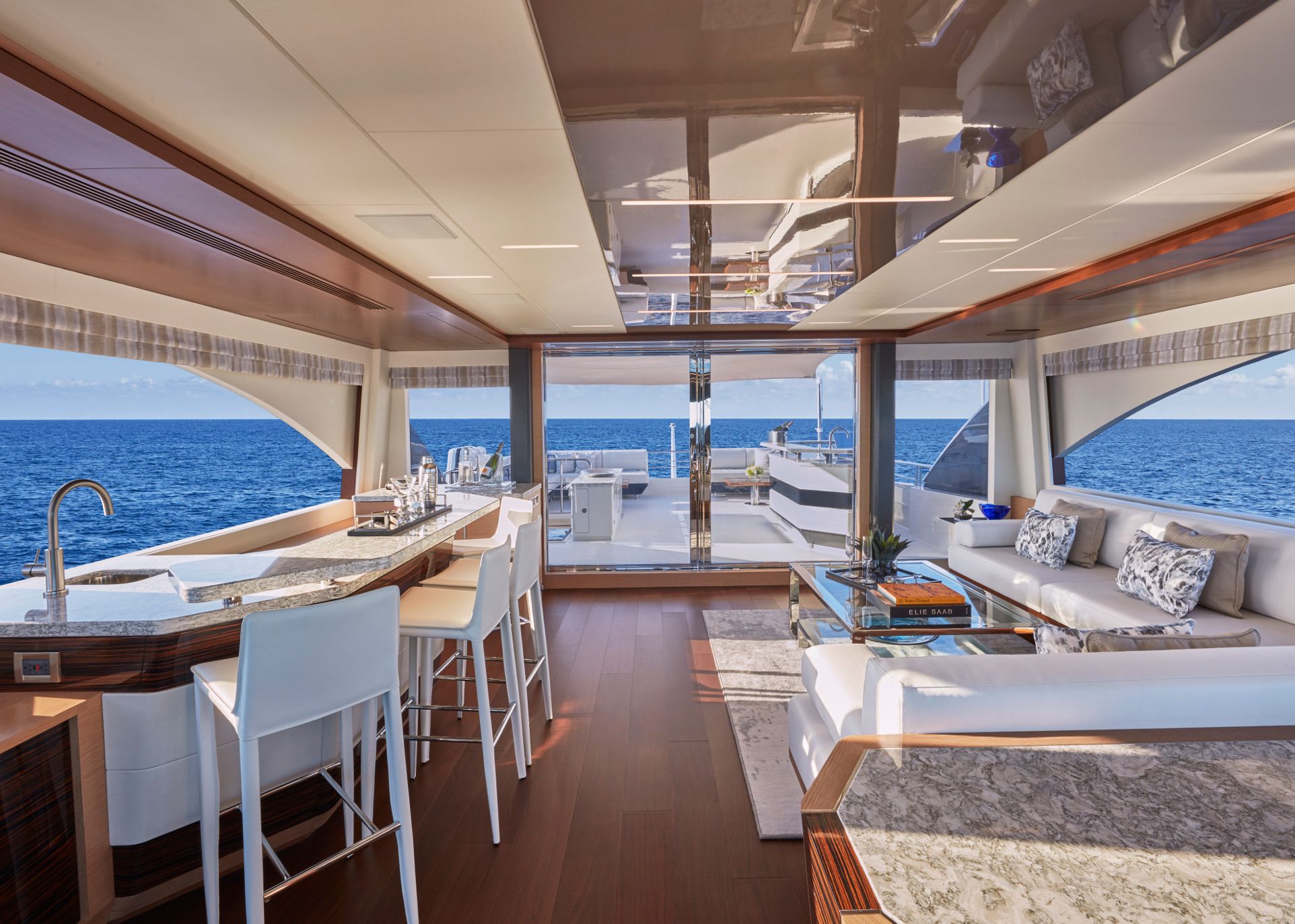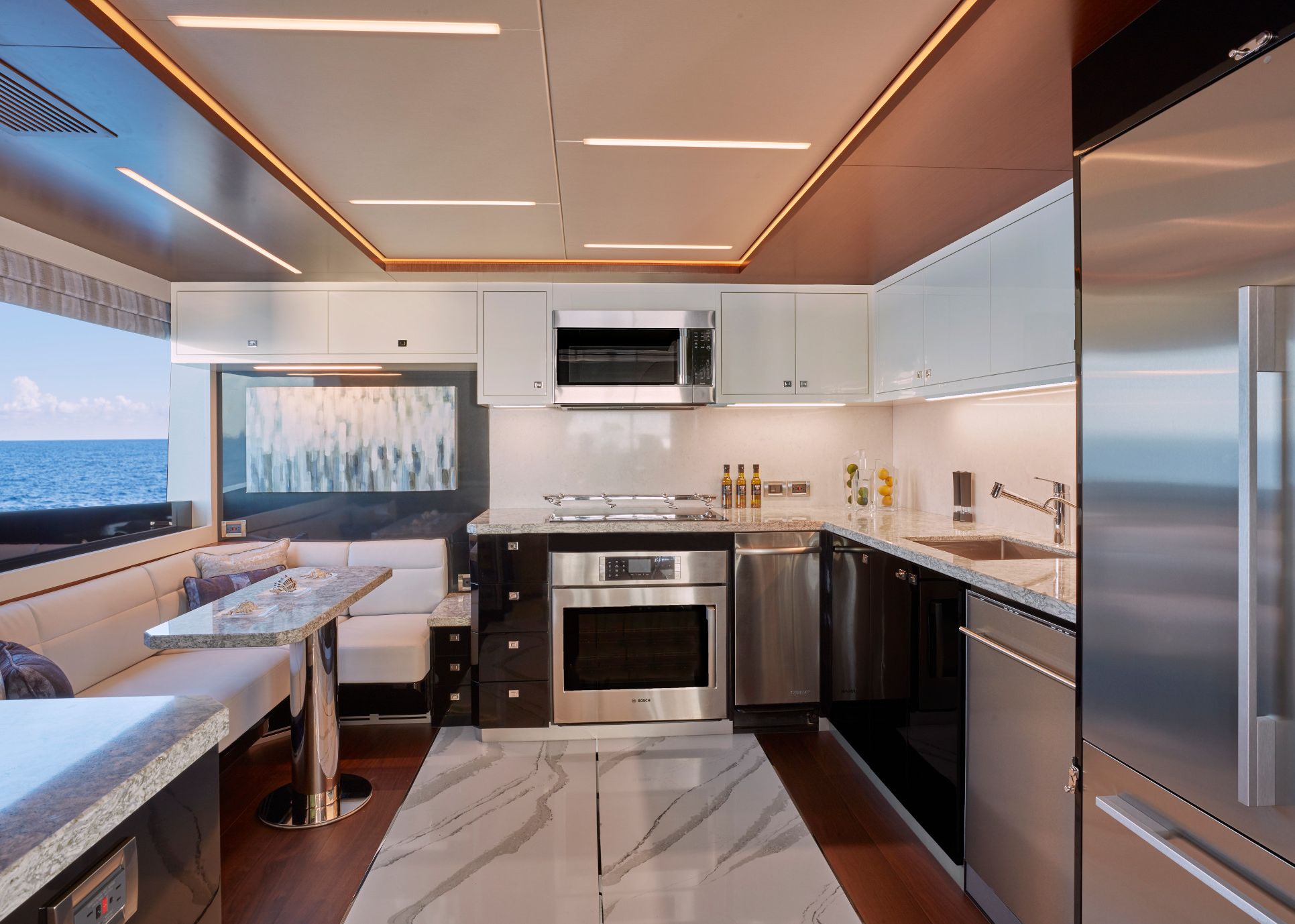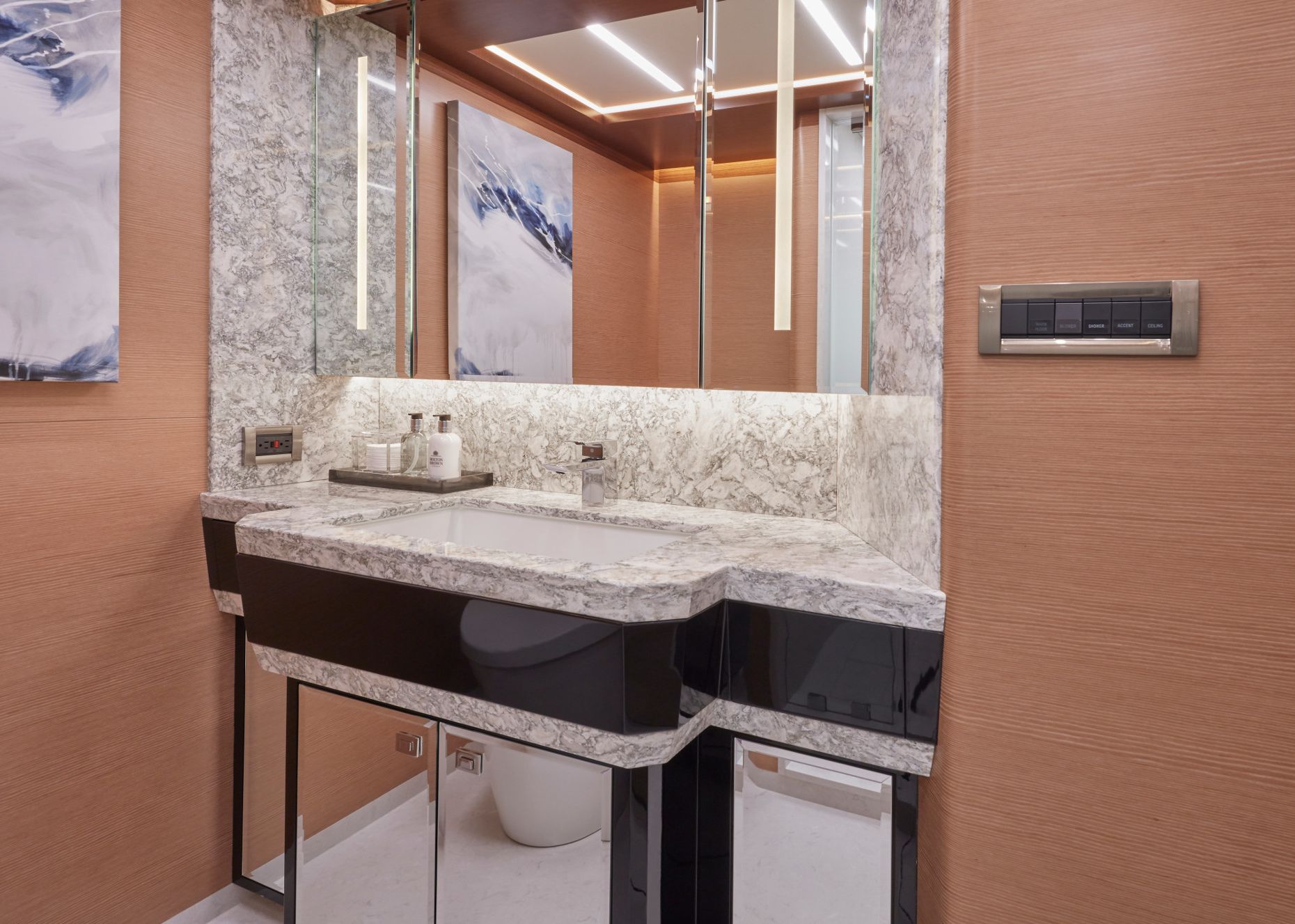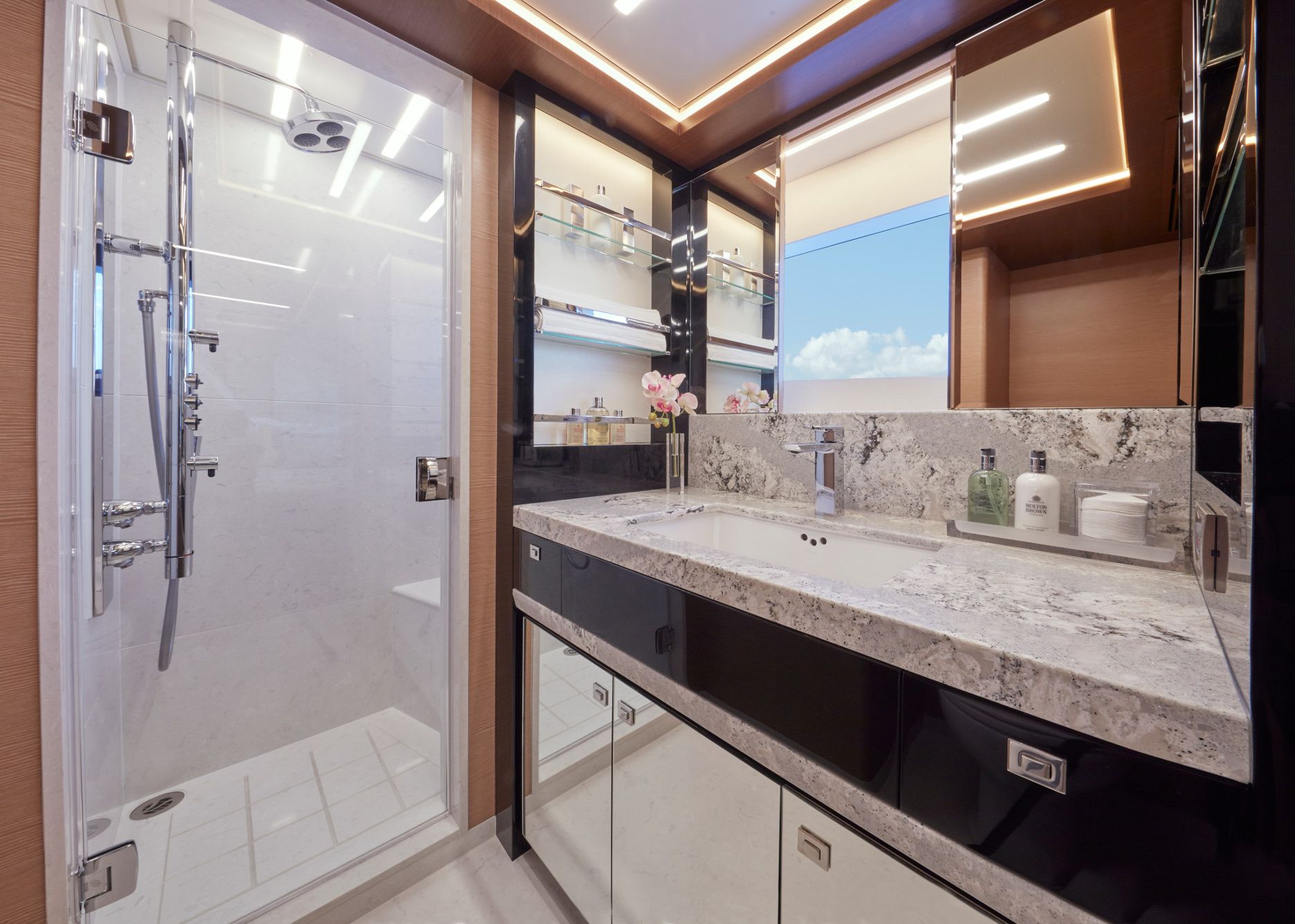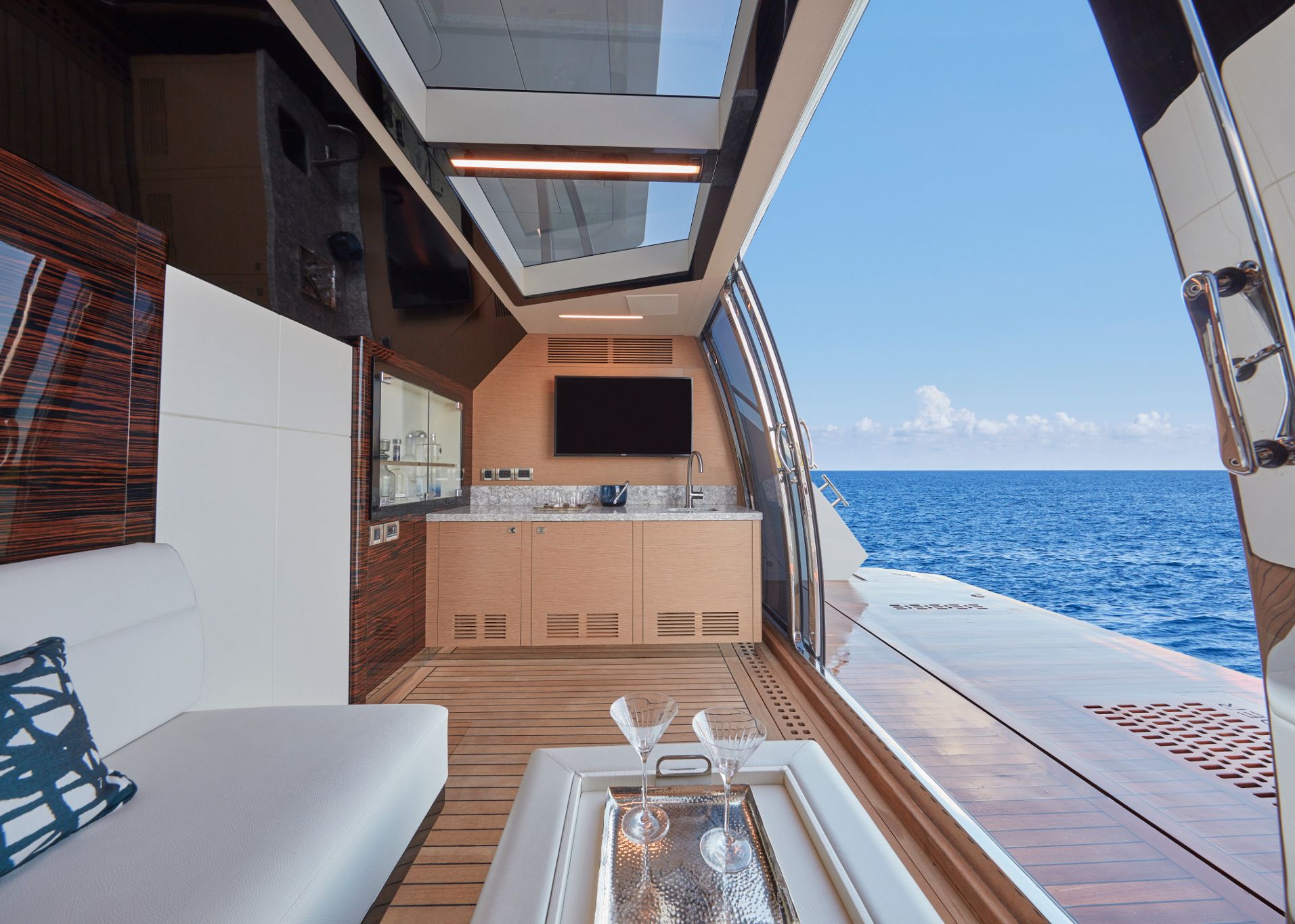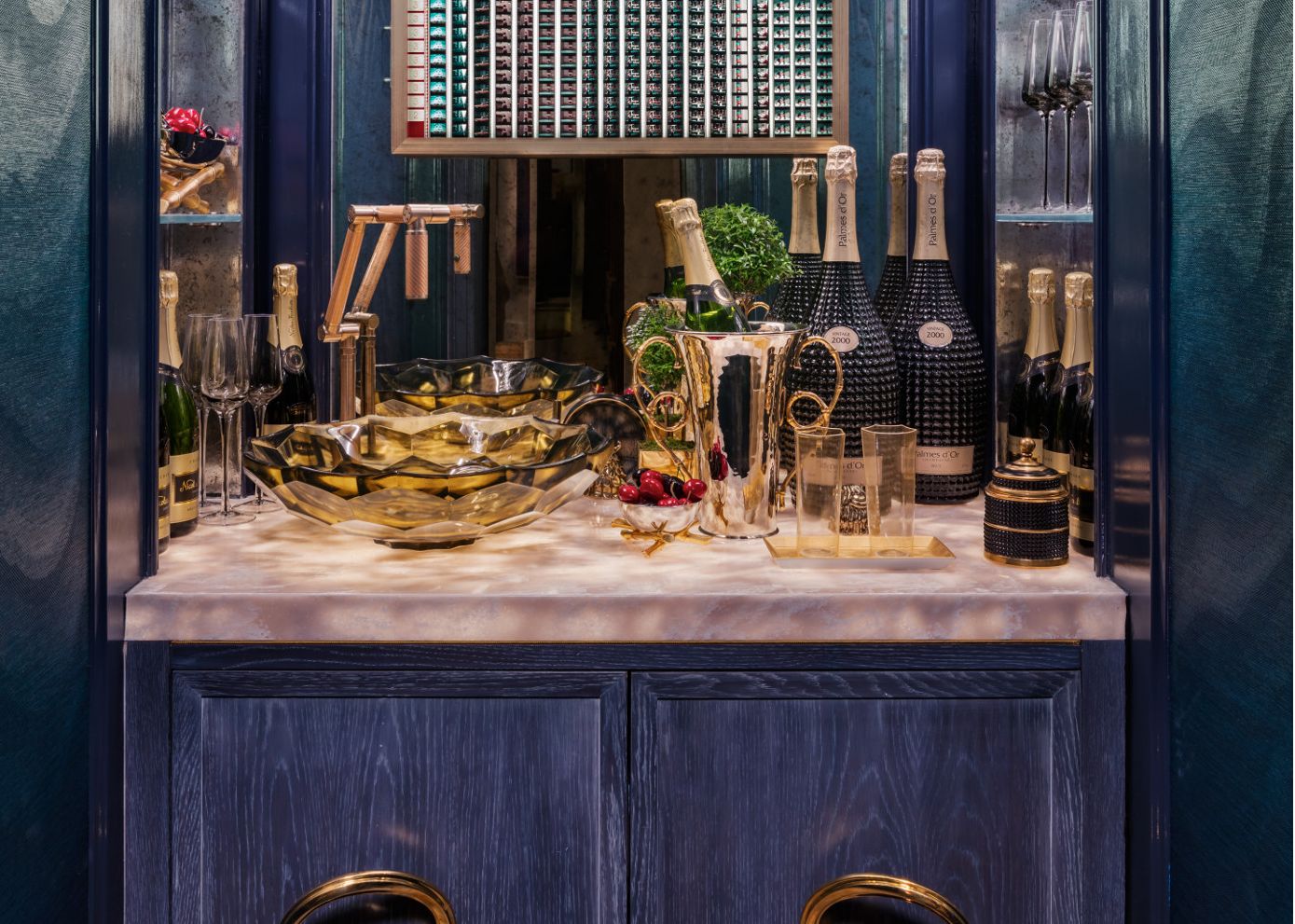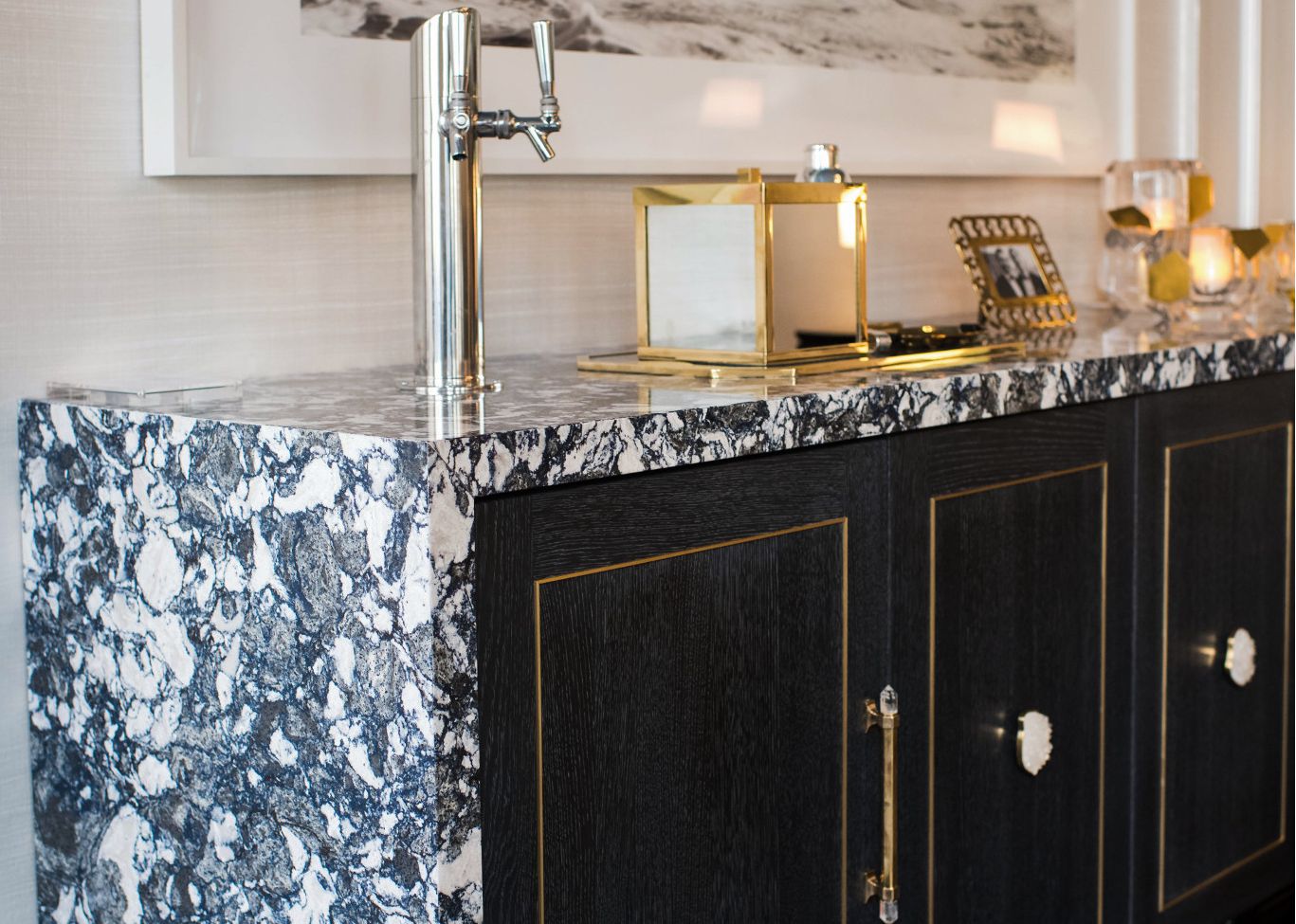 Contact us
To learn more about working with Cambria, contact us at CustomerService@CambriaUSA.com or call 1-866-CAMBRIA (1-866-226-2742)
for unmatched customer care.
Images courtesy of Horizon Yachts and Ocean Alexander.