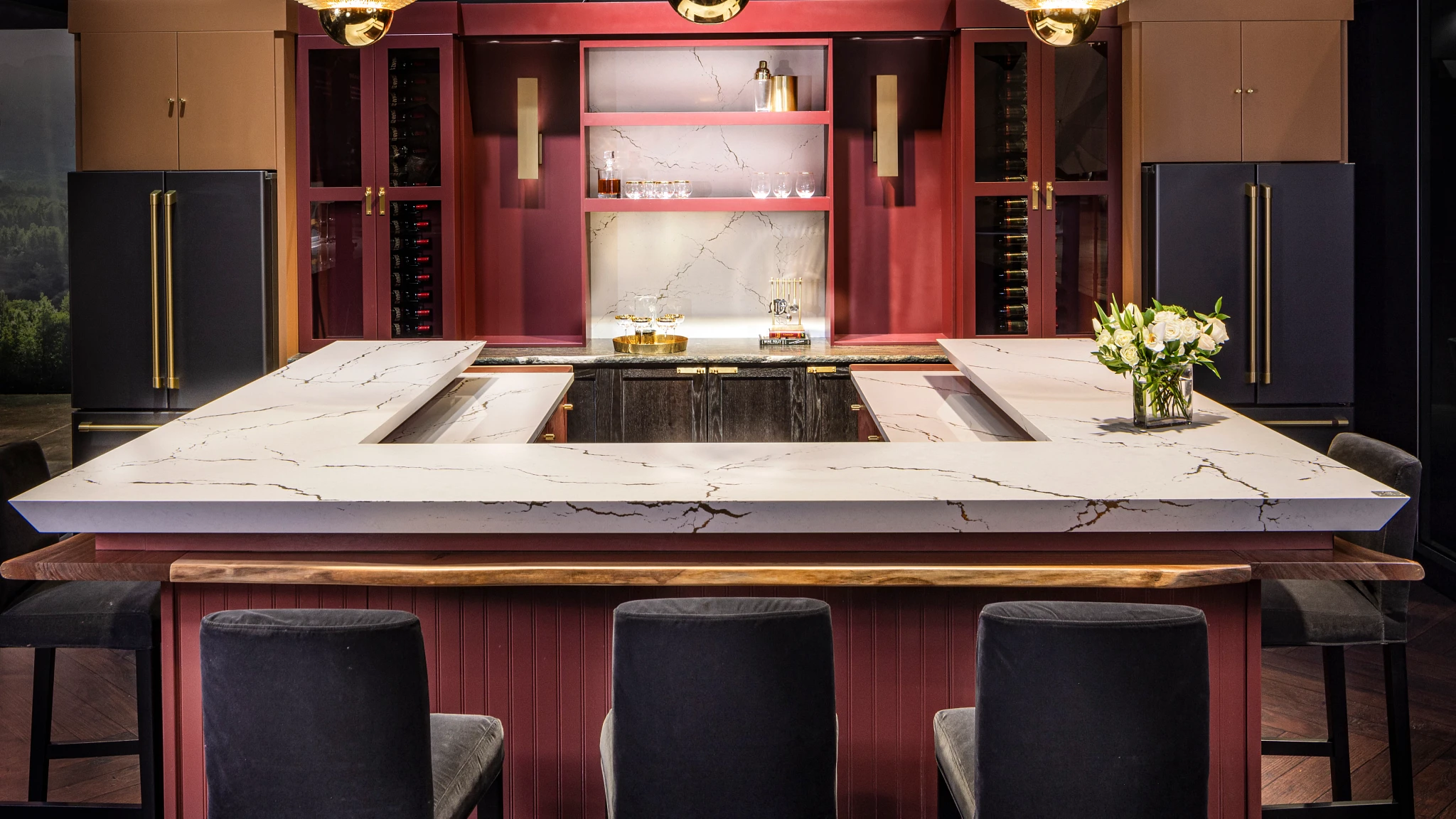 WHERE LIBATIONS DRIVE CONVERSATIONS
This chic cocktail bar brings an air of Hollywood Regency with sleek surfaces and rich brass finishes throughout—including the never-before-seen brass veining in the Berkshire Brass™ and Berkshire Brass Satin Ridge™ designs.
Cambria Designs Featured
Two showstopping designs steal the show in this stunningly elegant space.
RETURN TO CAMBRIA'S KBIS EXPERIENCE
Hop back to our main KBIS page to start your virtual booth exploration all over again.
VISIT CAMBRIA'S MAIN KBIS PAGE