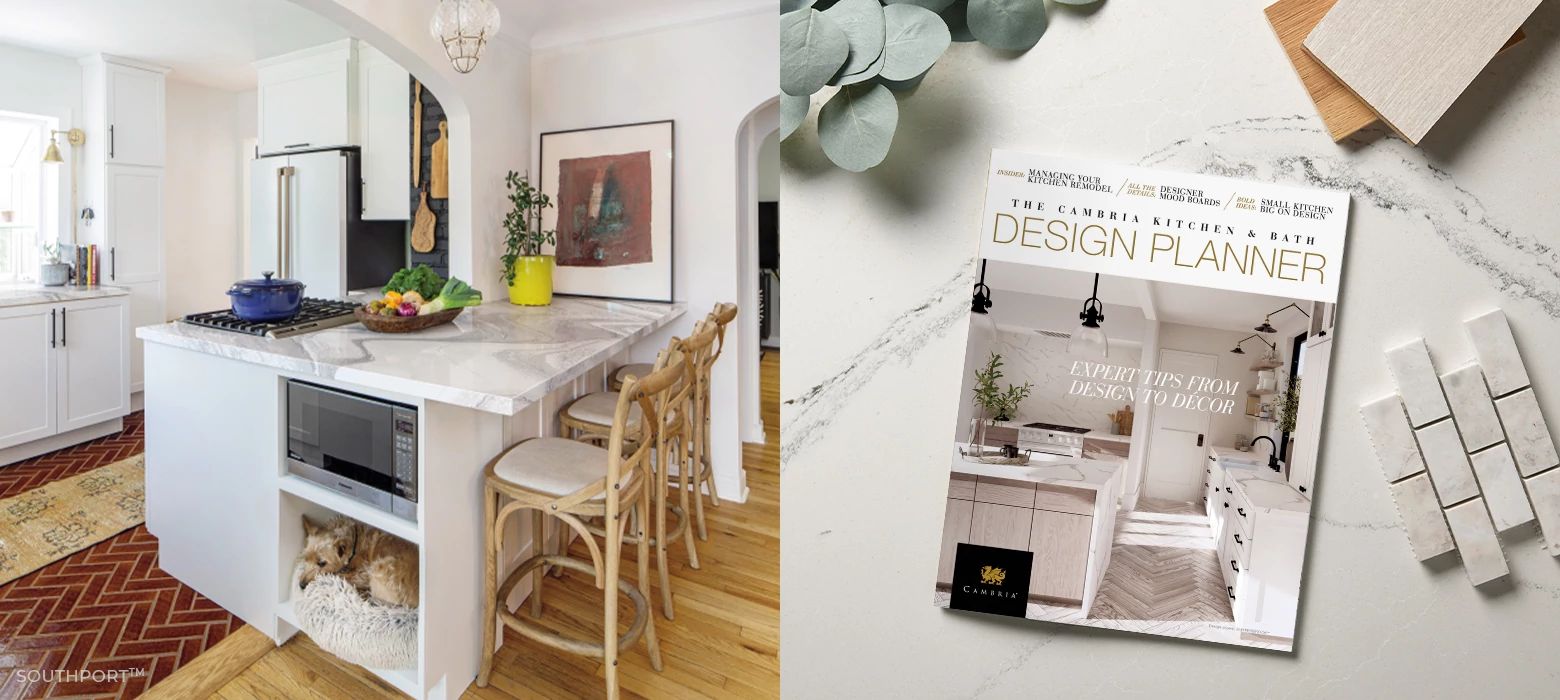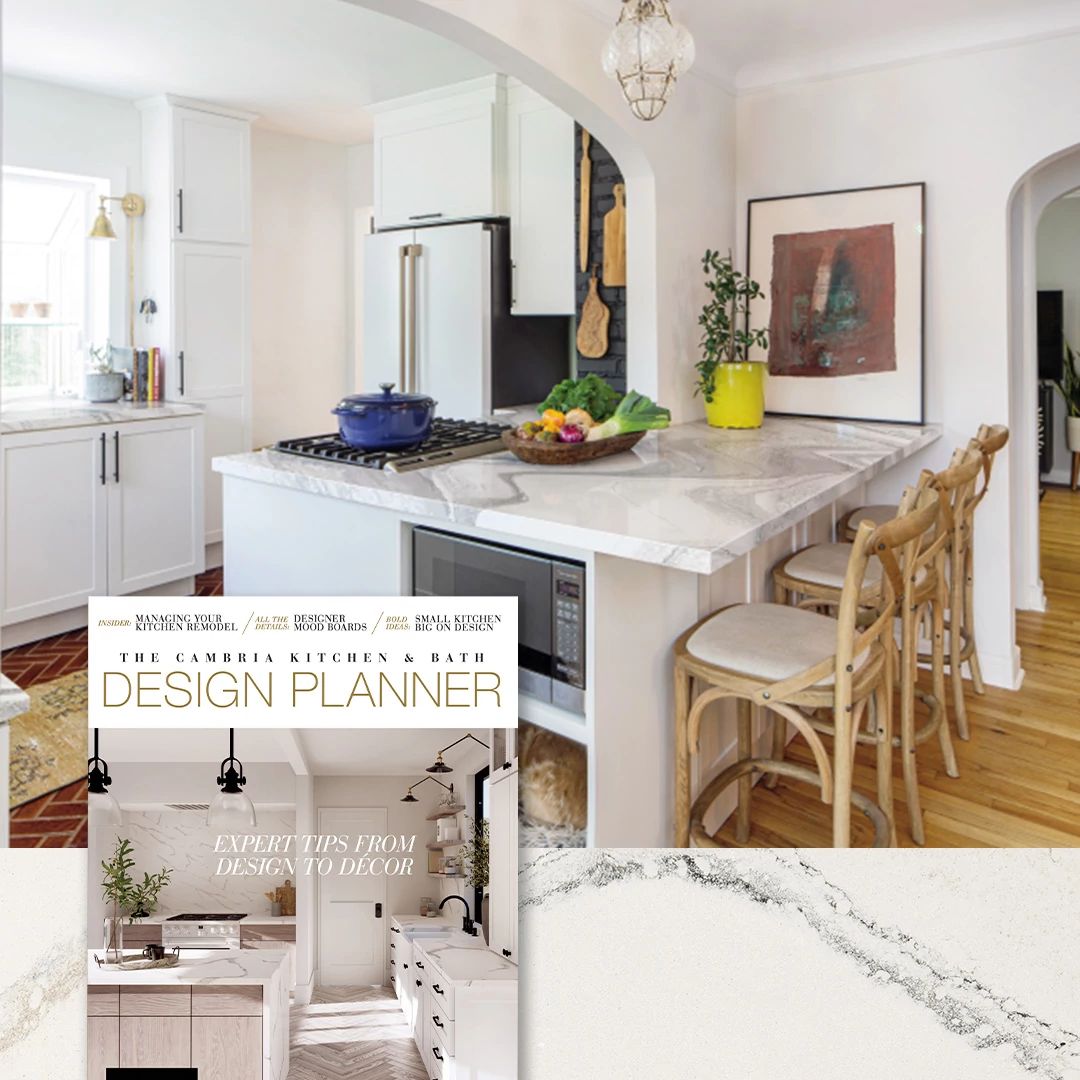 The elegance of Cambria
Available At The Home Depot
Cambria and The Home Depot have teamed up to bring you the exceptional elegance, durability, and easy-care convenience of Cambria quartz countertops. With 22 stunning designs available at The Home Depot, you're sure to find a selection that's just right for your home and décor. And because Cambria is made of the hardest minerals on Earth, you'll enjoy flawless performance for life.
The Designs
Our versatile palette allows you to bring the beauty of Cambria into your next home renovation project.
EXPLORE OUR NEWEST DESIGNS
Inspired by the raw beauty of coastal countrysides, Cambria has crafted two new designs that derive beauty from nature and power from performance.
START YOUR INSPIRATION
Cambria quartz surfaces transform the hardest working rooms in your home. Use the slider below to see how Lakedale™ revitalized this dark kitchen into a modern, airy space.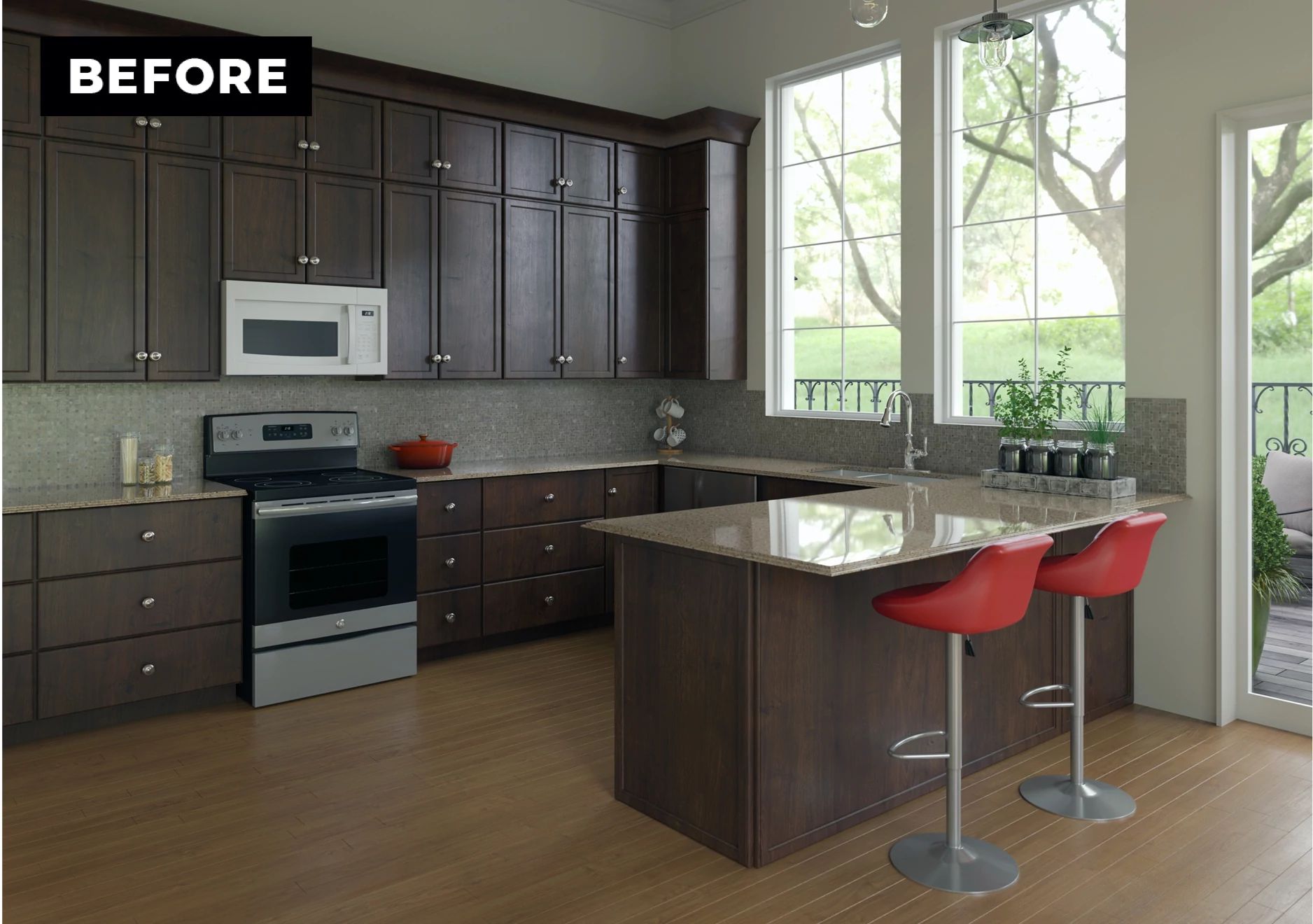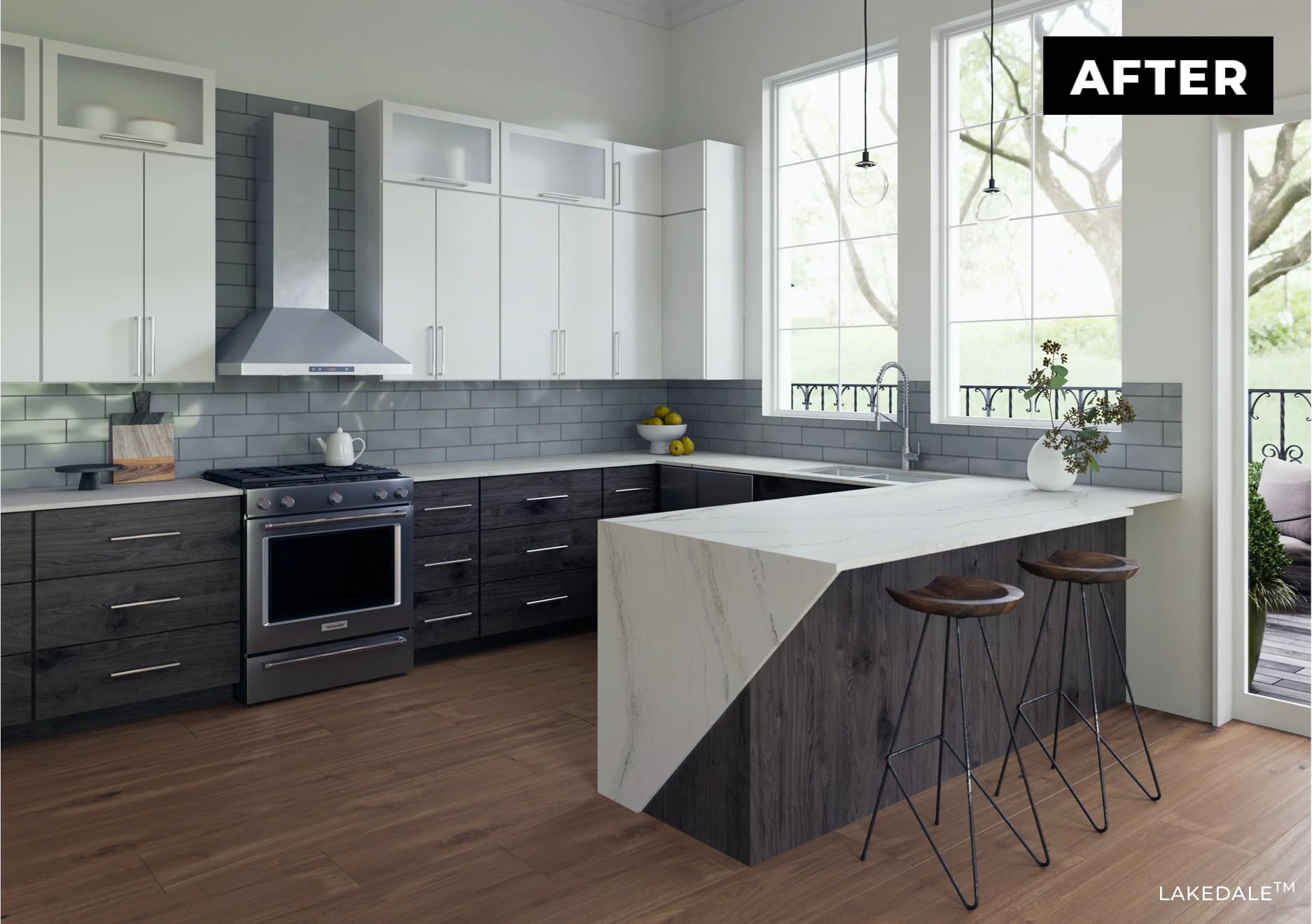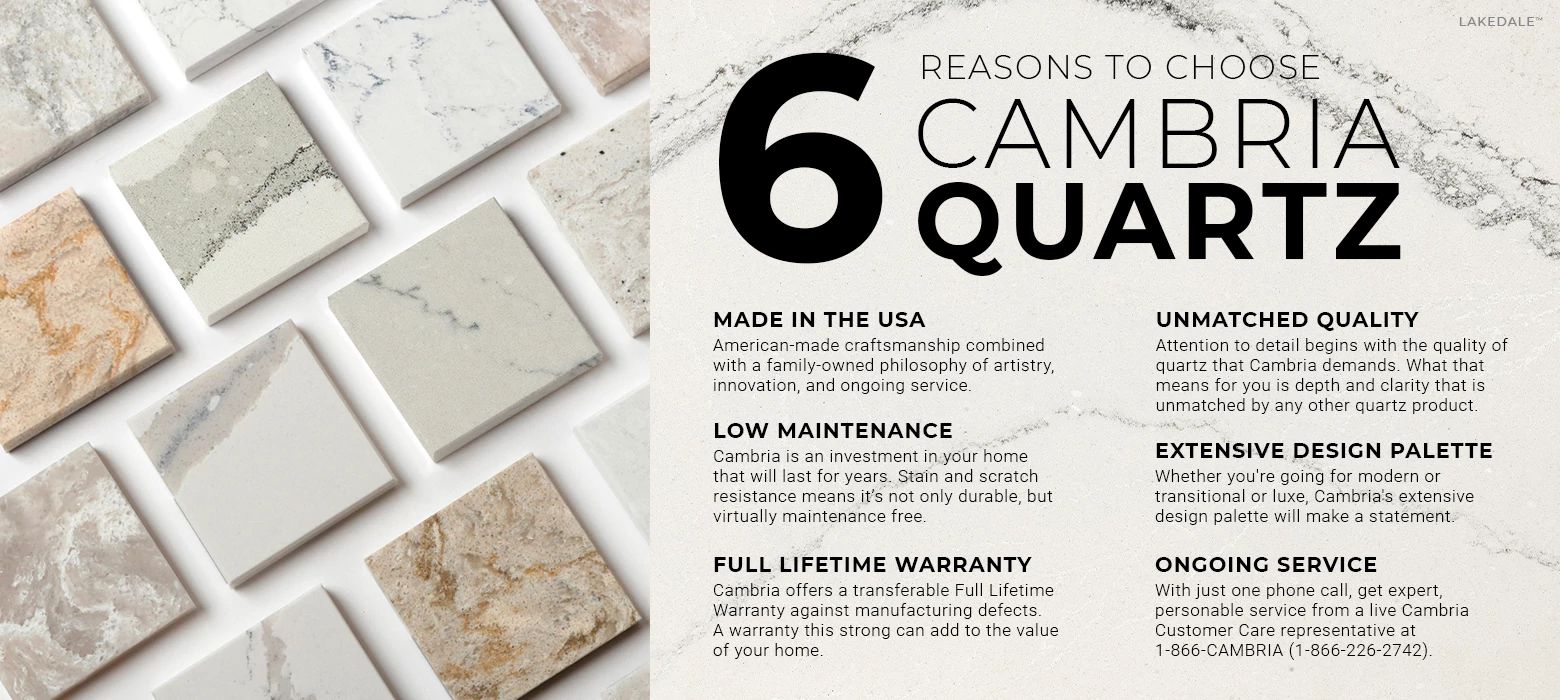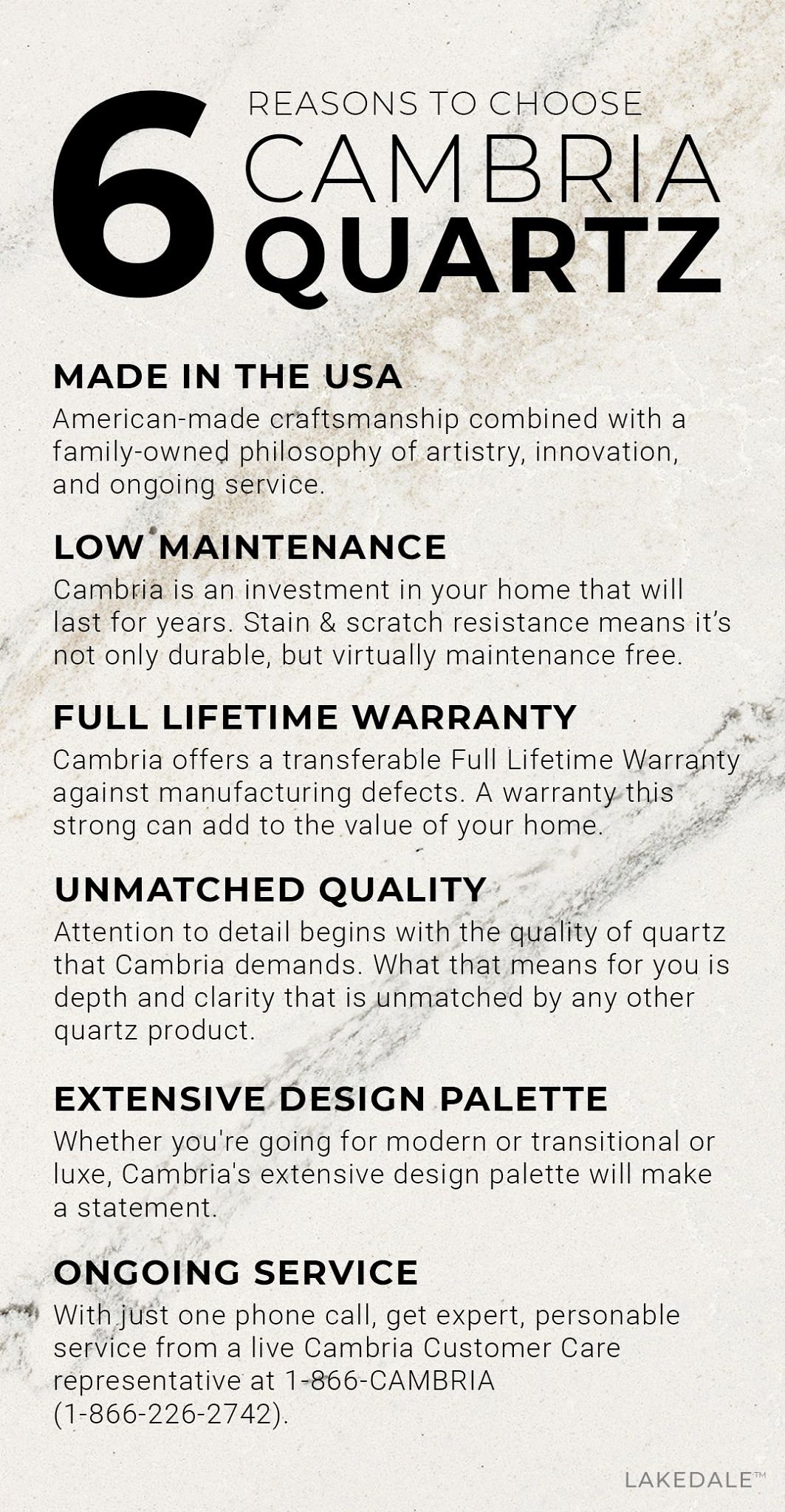 Planning and Inspiration
The Cambria Kitchen & Bath Design Planner is packed full of inspirations, ideas, and practical tips.