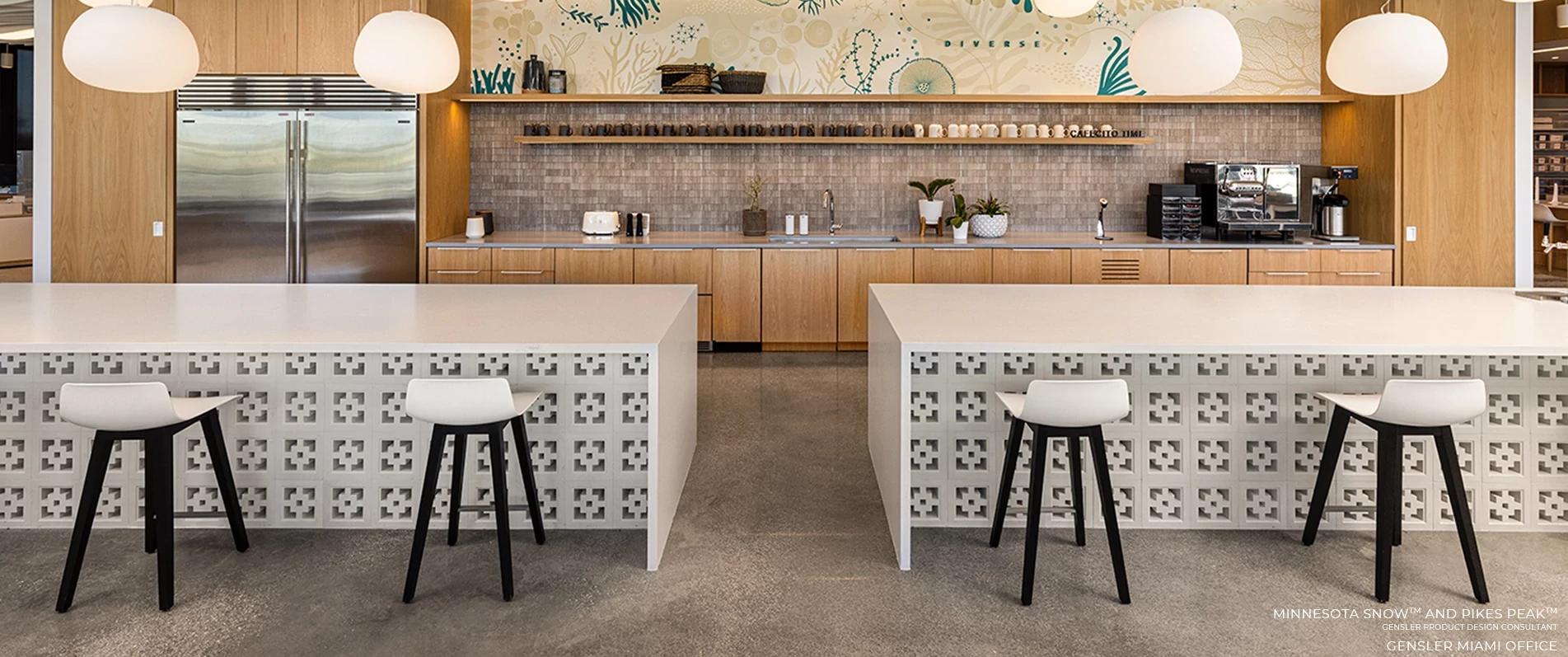 Be Inspired
We've gathered inspiration and ideas you can consult as you plan your next project.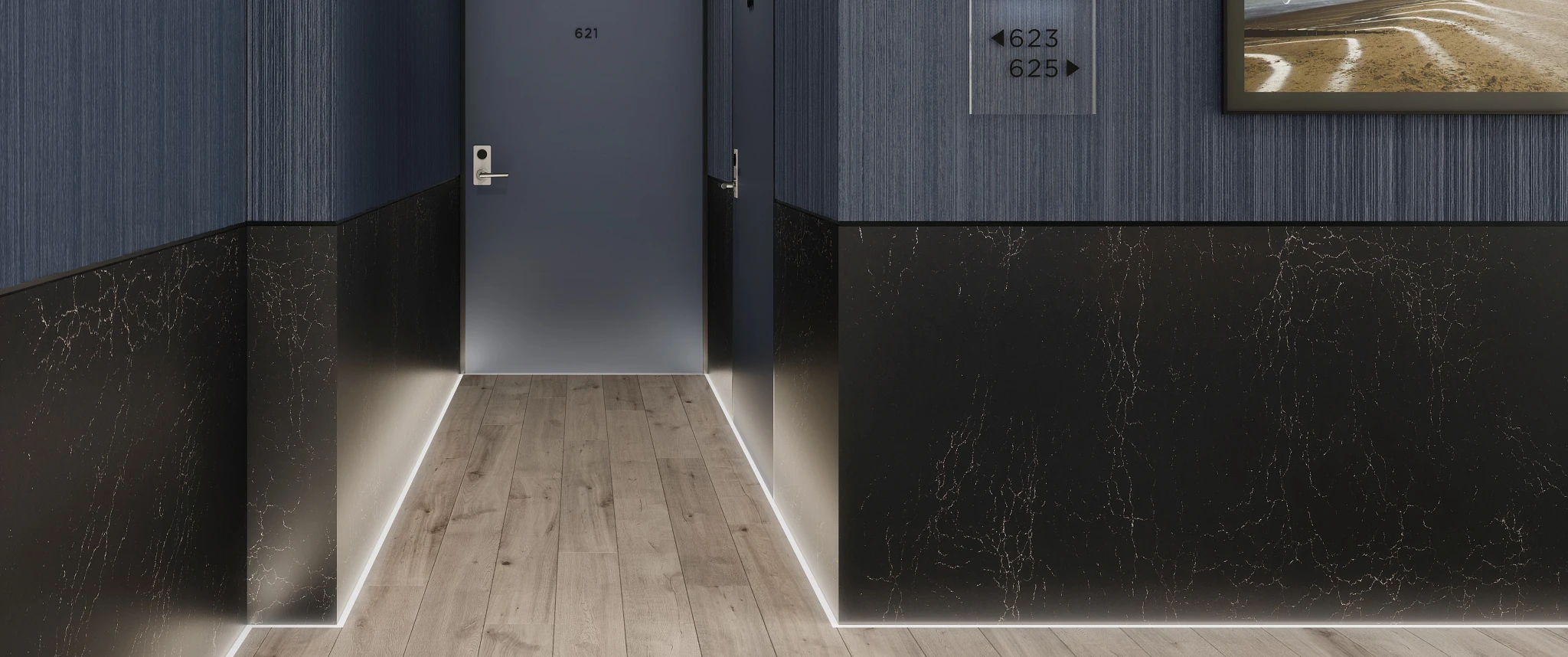 SPECIFICATION AND TECHNICAL INFORMATION
Everything you need to specify The Coordinates Collection™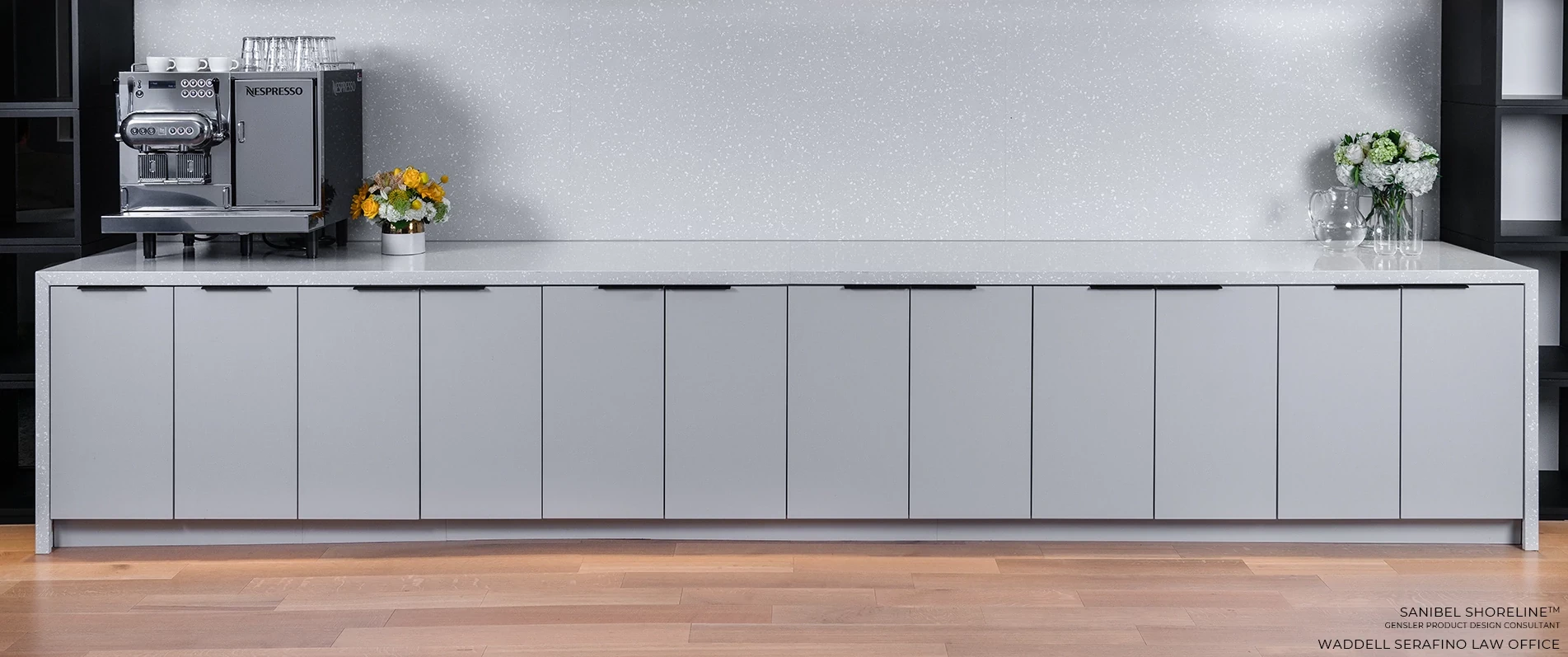 CASE STUDIES
Solutions for distinctive challenges
SUSTAINABLE AMERICAN-MADE QUARTZ SURFACES
Cambria American-made quartz surfaces are produced using the most advanced technology and industry-leading innovation to provide unmatched aesthetics, versatility, and durability. We take a multifaceted approach to environmental stewardship. End-to-end sourcing and domestic product inventory ensures consistent lead times and the highest quality raw materials. We provide support through every phase of the project making us a reliable partner.

GENSLER PRODUCT DESIGN CONSULTANT
Offering classic style with timeless appeal, the designs in this new collection feature distinct individual personalities that blend together effortlessly with each other and auxiliary design elements.
WE'RE HERE TO HELP
Have a question or need to find a Cambria representative? Contact our Gensler Customer Service team in Minnesota at 1-888-7QUARTZ (1-888-778-2789) from 7am to 7pm CST Monday through Friday. Or via email any time at CustomerService@CambriaUSA.com.