COMPLIMENTARY CONSULTATION
Great projects start with great conversations. Visit us to speak with a Cambria design expert who can answer your questions, show you breathtaking Cambria quartz countertops and designs, and help you achieve exactly what you have in mind—or maybe suggest something you've never thought of. Virtual appointments are also available. Let's talk!
Appointments are not required Monday–Friday. Walk-ins are welcome!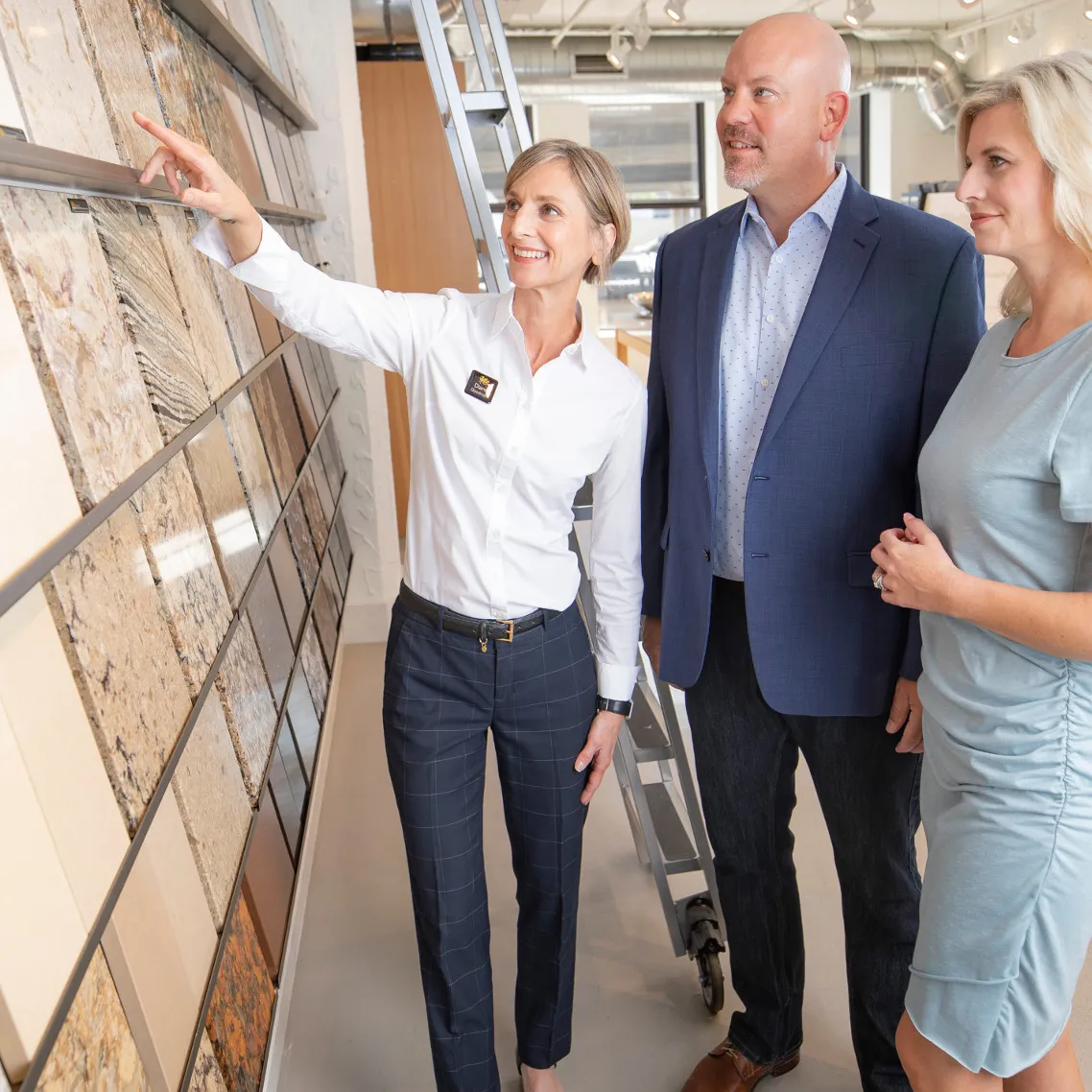 Schedule Your Consultation
Begin your Cambria experience. Schedule your in-person or virtual consultation using the form below. The gallery manager will be in touch shortly to set up your appointment.
Start Here. End There.
Take our 360° tour to get a glimpse of everything that awaits you at our gallery.
CAMBRIA GALLERY ON 7TH
625 2ND AVENUE SOUTH
SUITE 101
MINNEAPOLIS, MN 55402
CONTACT
GALLERY MANAGER
GENA MCCANNON