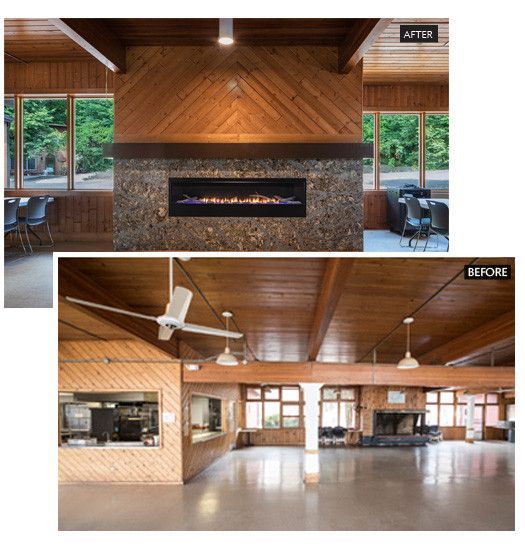 Dining Hall
We have created a community gathering place for everyone to build friendships, enjoy healthy and hearty meals together, and to be educated about their food selections and nutrition. Improvements include modern windows and doors, insulation and roofing, air conditioning and lighting, new flooring, and new hydration stations. We are especially excited to add a nutrition area, where healthy snacks will be available. Interactive elements will engage the campers throughout this facility through games, graphics, fun facts and educational information about the foods they are eating.
Kitchen
For improved efficiency and expanded capacity, we upgraded the kitchen space within the dining hall. The special diet prep area has doubled in size, making it easier to accommodate dietary needs of all campers. We improved the food prep area by expanding the dry storage, creating a dedicated dishwashing area, and adding additional refrigeration. The access from the dining room to the kitchen has been upgraded to improve safety and sanitary needs, minimizing the traffic in and out of the kitchen. New buffet serving units have expanded the ability to keep food service contained to one area of the dining hall.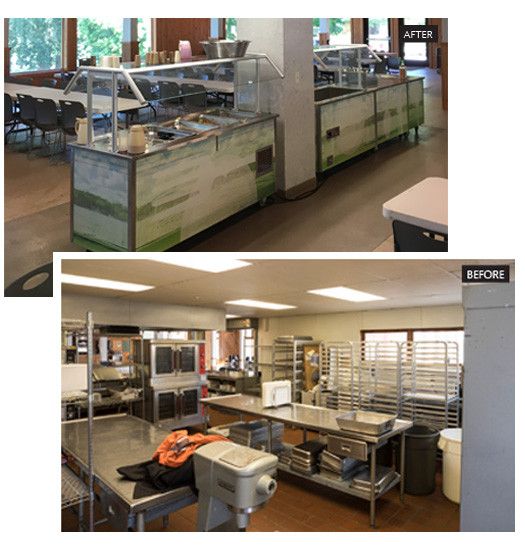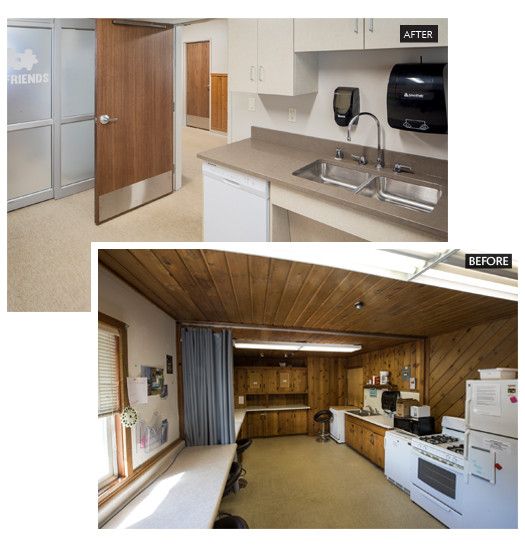 Medical Building
The medical building is the home to some of the most important people at camp – our nurses and medical staff! This facility received a complete overhaul. The space now better serves the health needs of all campers by adding a dedicated exam room, large dividable medical room, a new staff dorm space, and new bathrooms. We also improved the beauty of the space with updated cabinetry and Cambria® countertops, providing a nonporous, medically safe surface for staff to work on.
 Arts and Crafts Building
Creativity abounds! Featuring new cabinetry for better organization, new adjustable tables that cater to wheelchairs, and a clean inviting atmosphere to inspire all.