Backlit QUARTZ designs highlight any space
Cambria backlit quartz countertops are the eminent highlight in every room they occupy. A backlit countertop, reception desk, backsplash, bar, or island effortlessly energizes your space with illuminated, flowing movement customized to your specific needs.
Select Cambria designs are optimal for this radiant application. Their beauty is best displayed in spaces with mid-level or low-level lighting, at select thicknesses that allow our high-quality quartz to shine through.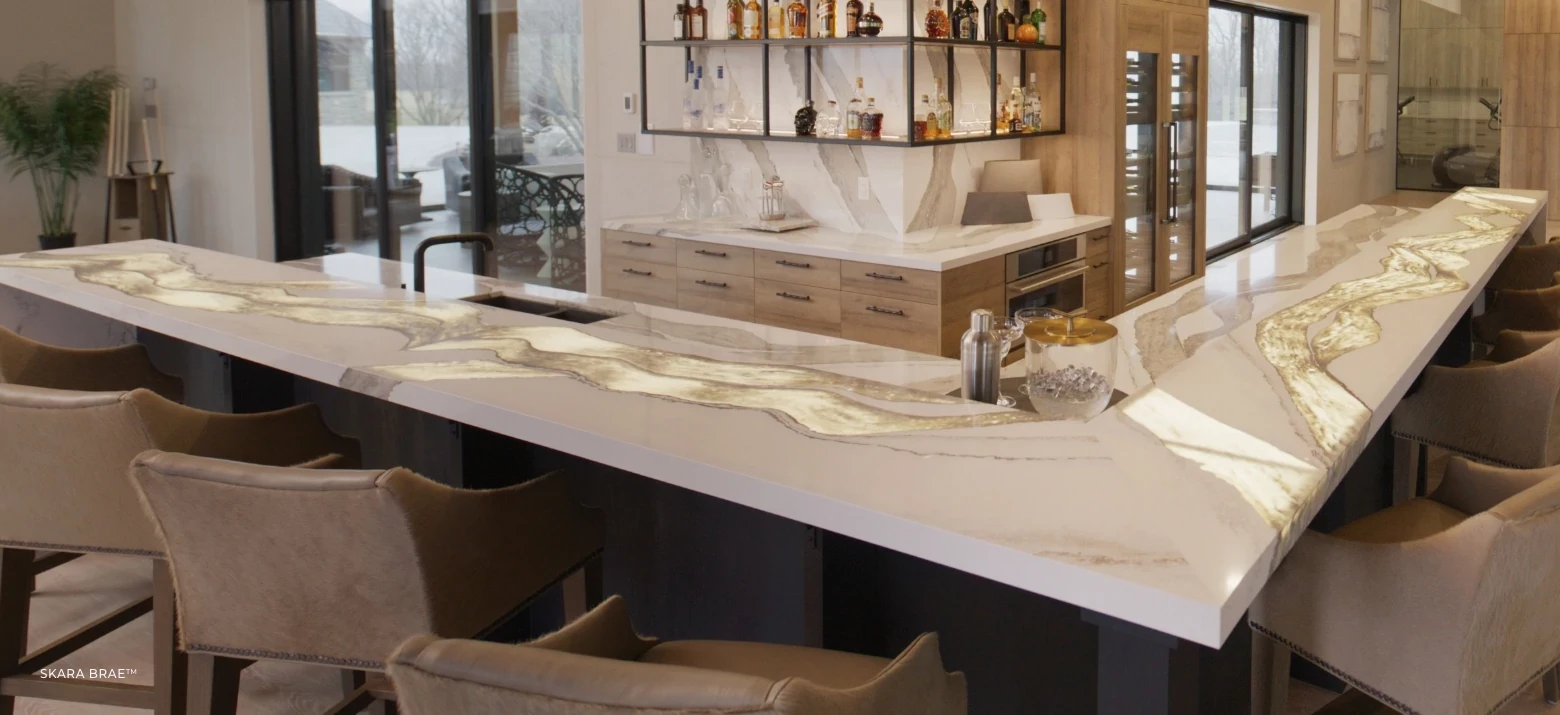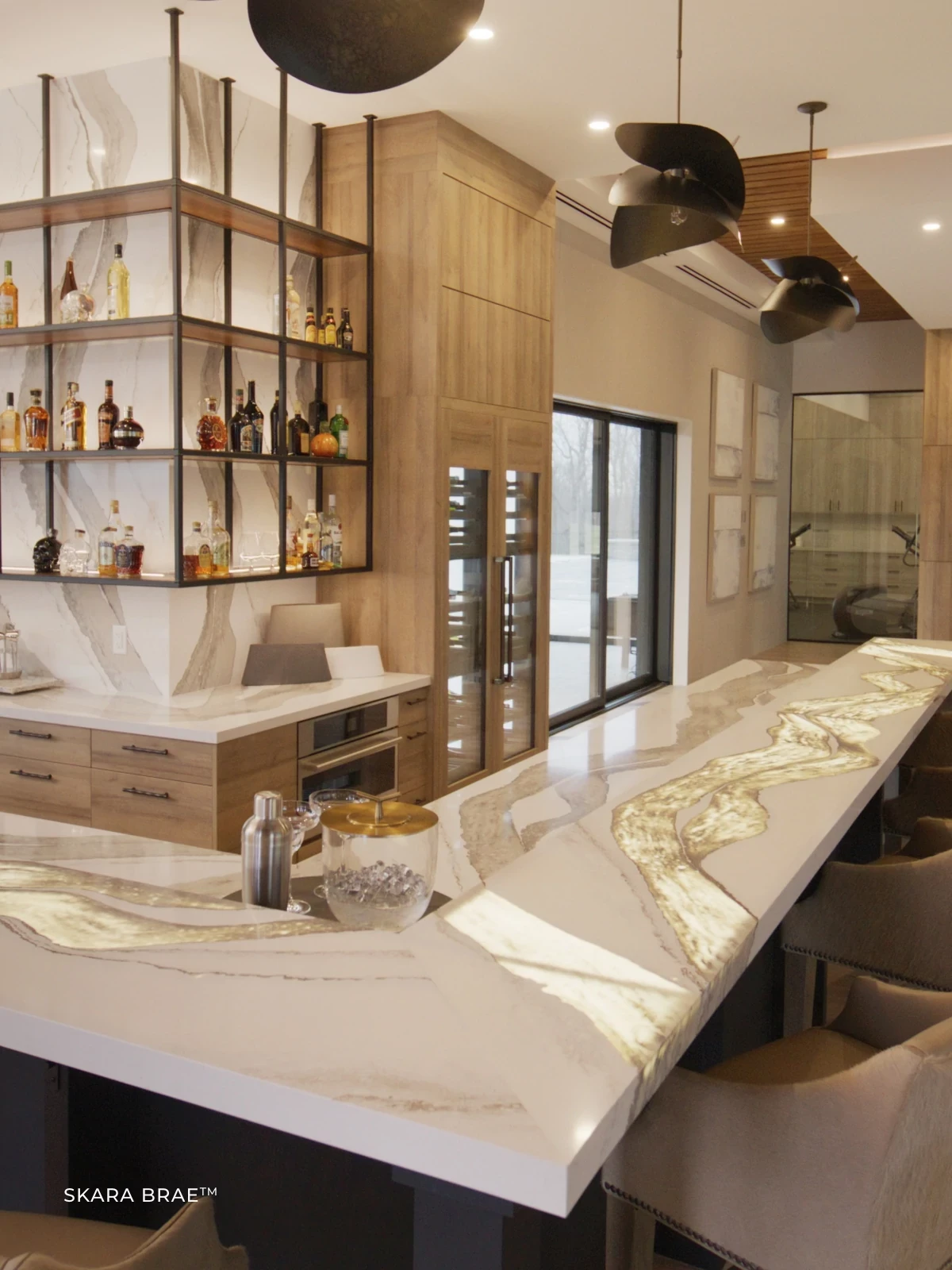 QUARTZ DESIGNS AVAILABLE FOR BACKLIGHTING
See Cambria quartz surfaces in an entirely new light.
Each of the following designs can be backlit for a striking and sophisticated statement.
THE ILLUMINATED ELEGANCE OF BACKLIT QUARTZ SURFACES
Backlighting brings out the depth, color, and nuance of Cambria quartz surfaces. Backlit quartz countertops by Cambria carry an industry-leading transferable Full Lifetime Warranty.