CAMBRIA QUARTZ FIREPLACES
Cambria quartz fireplace surrounds are an excellent alternative to tile, offering a chic, sophisticated appeal. Well known for its use in vertical applications, Cambria has a number of aesthetic options to bring the wow factor to any space—and its durability means its beauty will last a lifetime. From residential to commercial spaces, see how Cambria quartz surfaces can turn everyday fireplaces into cozy, luxurious retreats.
BENEFITS OF CAMBRIA QUARTZ FIREPLACE SURROUNDS
Cambria is a high-performing, low-maintenance material—one whose beauty matches its performance.
VERTICAL APPLICATION INSPIRATION
Explore more stunning quartz fireplace surrounds—and see how Cambria can be the design differentiator for vertical applications throughout the home.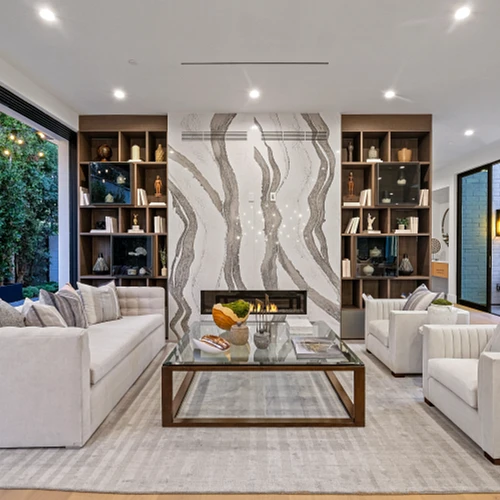 COZY UP TO QUARTZ
Want even more fireplace inspiration? Explore these seven quartz fireplace surround ideas featuring Cambria.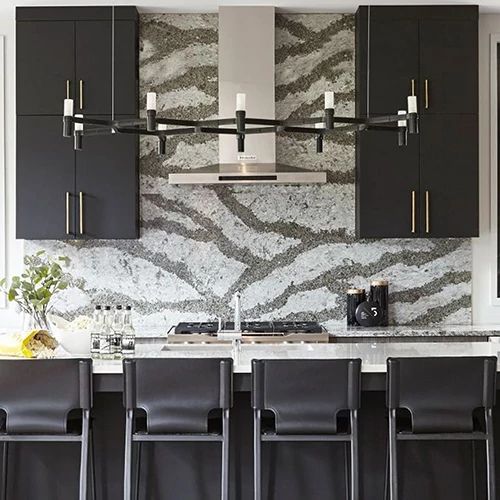 BEYOND FIREPLACES
Quartz fireplace installations are just the beginning. Get creative with Cambria showers, kitchen backsplashes, and more.